Djokovic's Father Responds to Russia Fan Photo: 'We Wish Only for Peace'
Srdjan Djokovic has responded to the video that has been circulating on social media of him at a pro-Putin rally at the Australian Open and has said that he will stay away from his son Novak's semi-final so he can avoid causing any "disruption."
The 62-year-old father of the Grand Slam winning tennis star was photographed standing with a man holding a Russian flag with Putin's face on it after Novak had defeated Russian Andrey Rublev in the quarter-finals of the tournament on Wednesday.
There was a huge backlash against the Serb for his involvement in the rally and now he has looked to clarify why he was there and why he will now be staying at home to watch his son take on U.S. tennis star Tommy Paul, in the semi-final.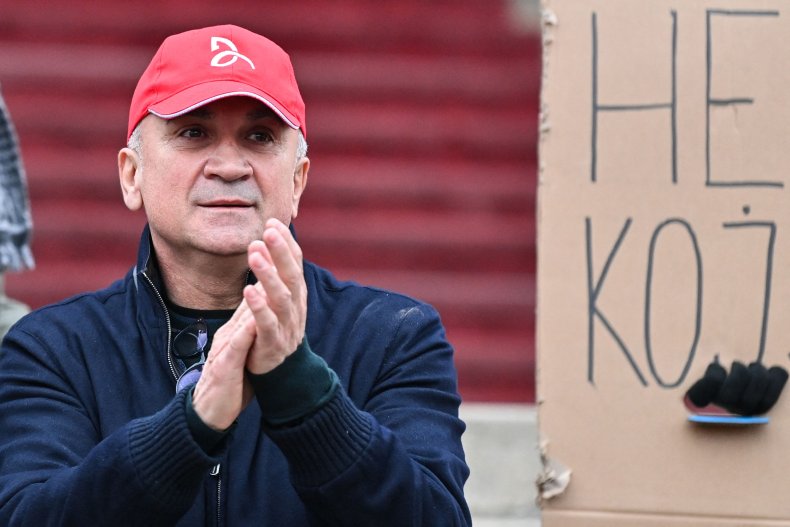 Srdjan issued a statement which started: "I am here to support my son only."
Russian and Belarusian flags and symbols have been banned at Melbourne Park since a Russian flag was displayed during a match between Ukraine's Kateryna Baindl and Russia's Kamilla Rakhimova on the opening day.
Srdjan continued in the statement: "I was outside with Novak's fans as I have done after all of my son's matches to celebrate his wins and take pictures with them. I had no intention of being caught up in this.
"My family has lived through the horror of war, and we wish only for peace.
"So there is no disruption to [the] semi-final for my son or for the other player, I have chosen to watch from home.
"I wish for a great match and I will be cheering for my son, as always."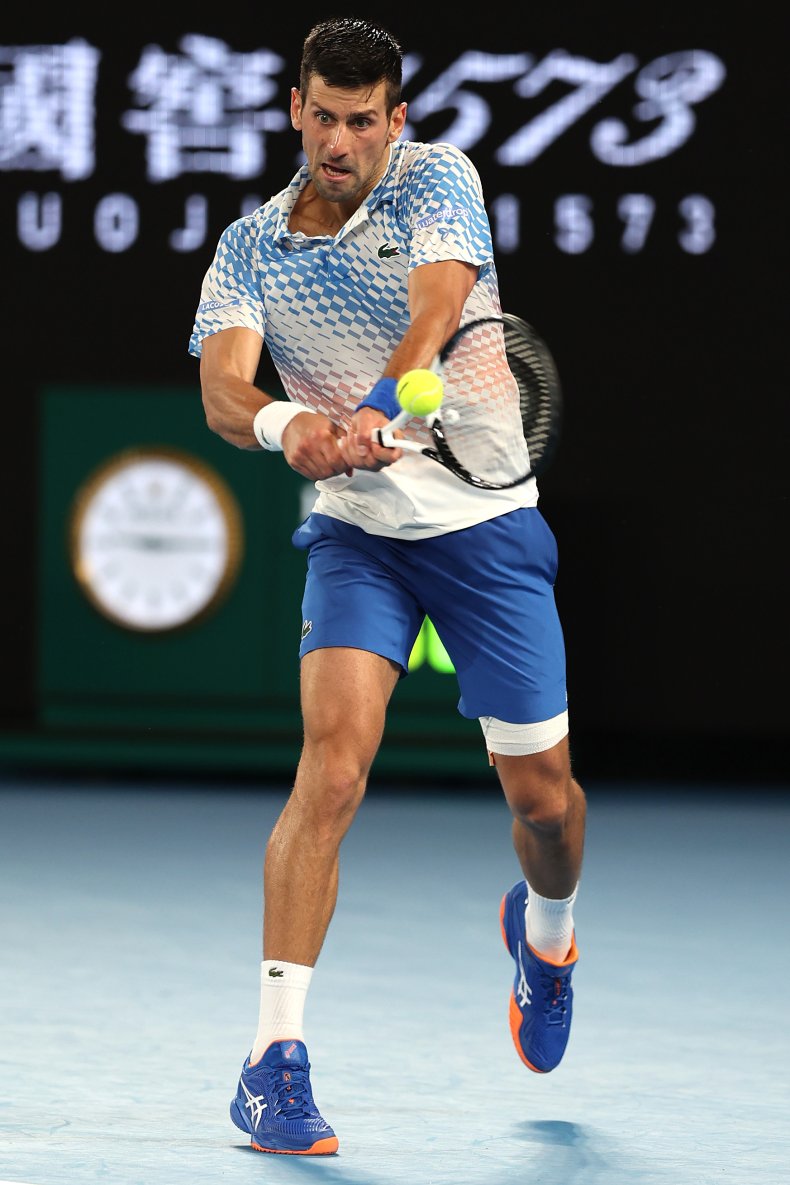 Australian Prime Minister Anthony Albanese spoke out after the incident and reiterated the country's stance on pro-Russian rallies.
He said at a news conference on Friday: "I will make this point, that Australia stands with the people of Ukraine. That is Australia's position and Australia is unequivocal in our support for the rule of international law.
"We do not want to see any support given to the Russian invasion of Ukraine."
Tennis Australia also issued a statement following the protest in which it said it agreed "with the call for peace and an end to war and violent conflict in Ukraine."
It added: "Throughout the event we've spoken with players and their teams about the importance of not engaging in any activity that causes distress or disruption.
"We will continue to strive for the safety of fans at the event and reiterate our position banning flags from Belarus and Russia."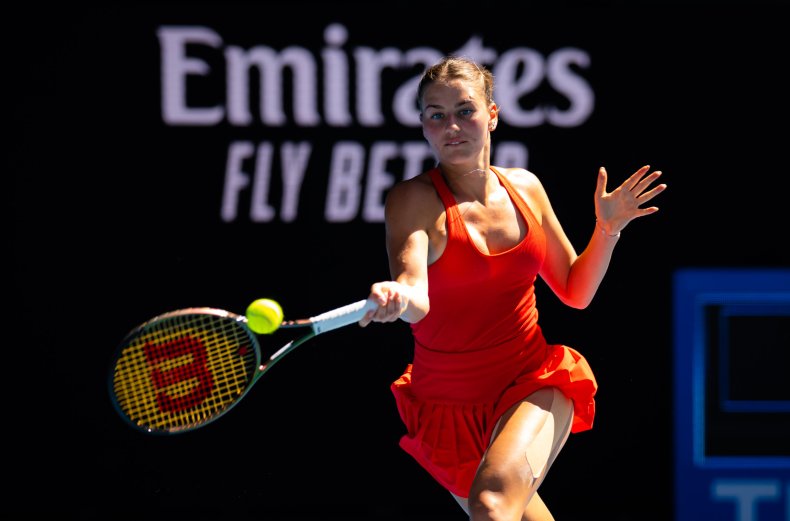 Ukrainian player Marta Kostyuk has said seeing Russian flags being waved at Melbourne Park "hurts a lot" and she has been one of the more outspoken players at this year's tournament.
The 20-year-old said ahead of her defeat in the women's doubles semi-final on Friday: "I don't understand how this can be possible."
She added: "It hurts a lot because there were specific rules; you're not allowed to bring in the flags.
"It really hurts that they were there for quite some time. These kind of things should not be seen. It's very upsetting."
Do you have a tip on a sports story that Newsweek should be covering? Do you have a question about the Australian Open? Let us know via entertainment@newsweek.com.