DMX's Drug Struggles Were Preventable, Says Master P, Urging Union for Rappers
As DMX remains in the hospital on life support, Master P said the rapper's current condition could have been prevented if the hip-hop industry had taken active steps to support its members with their struggles.
"DMX is an icon," Master P told TMZ in an interview published Thursday. "I just hate that we have to wait till something happen to one of these guys, to one of us, before everybody really start saying how much they care and they love you."
The 50-year-old DMX, born Earl Simmons, has been in a "vegetative state" in a New York hospital after he suffered a heart attack last Friday night, according to the Los Angeles Times. DMX's manager, Steve Rifkind, told NBC News that the artist was set to undergo tests on Wednesday and that his family would determine "what's best from there."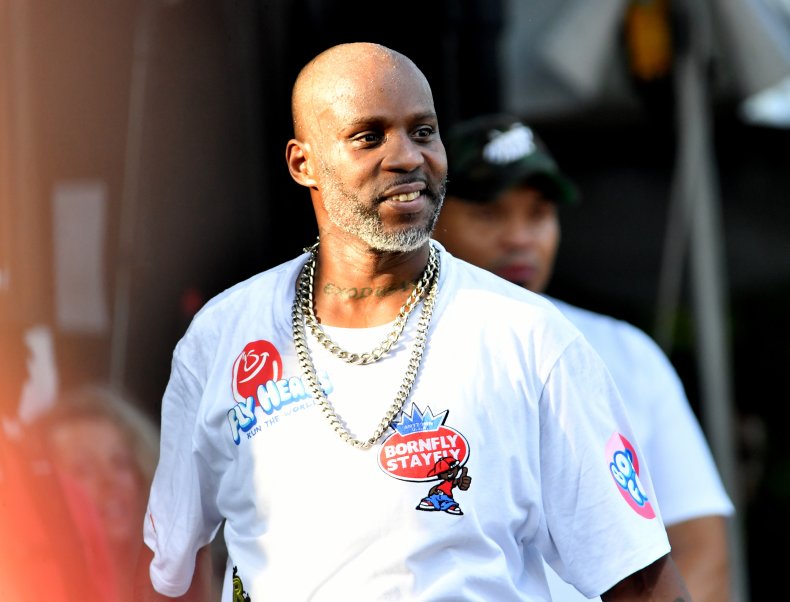 Amid the uncertainty, Master P told TMZ that DMX's fight with substance abuse was preventable and is a symptom of an industry that doesn't provide the necessary support for its talent.
"I mean, we gotta figure out how to prevent that.... Drugs done killed a lot of our great ones, and sent a lot of 'em to prison, and I'm praying for DMX and his family. And I hope that people start celebrating these icons while they're alive. Imagine all the stuff we could've prevented for DMX, to help him."
He noted that rappers lack a union like the National Basketball Players Association, which would be key to educating the next generation and preventing the "next tragedy."
"I feel like hip-hop need some type of union. The NBA have it. What happens when a guy fall off? After he done sold millions of millions of records—even a female—what happens?... Think about it, the NBA, when they done, they go to SportsCenter, they can sit around. Where do hip-hop go? Go back to the hood."
Accountability is also a reason to unionize, Master P told TMZ. He added that a union would allow rappers to see "where the money goes" from their success and ensure resources are channeled back to its members. He noted how the NBA recently donated millions of dollars to historically Black colleges and communities.
Master P's comments follow remarks from DJ Funkmaster Flex, who said in an interview with the New York Post's Page Six that supportive posts from other artists this week came too late and were "self-serving," considering that the industry failed to support DMX over the past few years.
The rapper was open about his battle with addiction and checked into a rehabilitation facility most recently in October 2019, Yahoo Entertainment reported. Flex compared reactions to DMX's condition to responses to rapper Nipsey Hussle's death, when "every washed up rapper made a pilgrimage to LA to go to the Marathon store to take a picture or to get their cards swiped. Bro Nipsey needed that support when he was alive."
He added that even through DMX has had a highly successful career, no amount of money or fame could give him the kind of help the rapper needed.
"You don't always get the best help when money is being made," Flex told Page Six. "It's rough for someone like a DMX who may be in a mental and emotional state of childhood trauma that has happened to him and then being thrown into the money and fame.... I know he shares his demons, and we may have to amplify that demon and amplify his story and his feelings so that the next generation can kind of see a little better, a little clearer."
Master P told TMZ the tragedy is a signal for an industry that's long treated its members as disposable: "There will never be another DMX, he's one of a kind."