Authorities believe they solved a 30-year-old murder after DNA evidence led them to a Mississippi man.
Warren Luther Alexander, 71, was arrested and charged on Tuesday for the death of Nona Stamey Cobb, who was found on the side of Interstate 77 in North Carolina on the morning of July 7, 1992, the Surry County Sheriff's Office shared in a Facebook post.
Advancements in DNA testing and forensic genealogy have been used by investigators and law enforcement officers to solve cold cases around the country. Police have worked with labs that have been able to match decades-old evidence to new suspects who may have never been found, including in the case of Cobb's murder.
The last time Cobb was last seen alive was the night before when she was getting into a truck with a man, the Winston-Salem Journal reported. The Surry County Sheriff's Office didn't have any suspects until three years after Cobb's murder.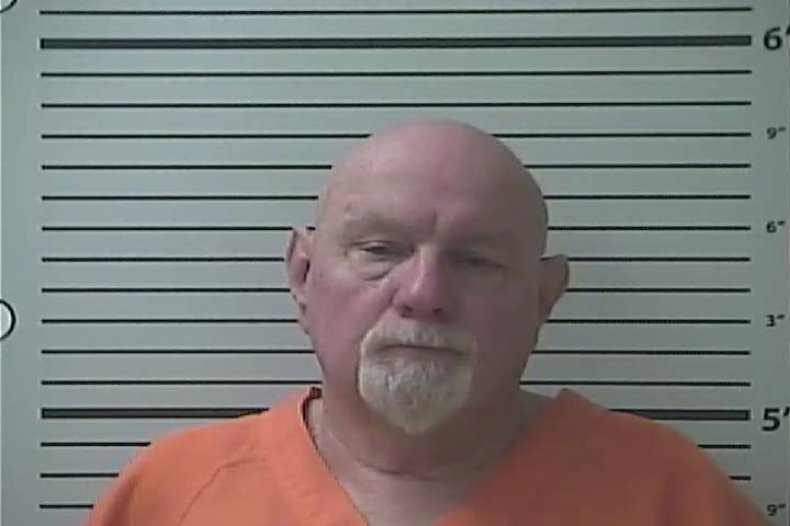 Police interviewed a trucker named Sean Patrick Globe, who denied killing her. Eventually, semen found on Cobb's body did not match Globe's DNA, per the newspaper.
The case remained cold and police had no suspects. In April 2021, special agents with the old Case Investigation Unit of the North Carolina State Bureau of Investigation (SBI) and detectives with the Surry County Sheriff's Office re-examined the physical evidence in Cobb's murder case, including DNA.
Authorities worked with Dr. Coleen Fitzpatrick, the founder of Identifiers International LLC, a company that specializes in forensic genetic genealogy, to re-test the DNA. After the results came back, agents were able to identify Alexander as a possible suspect in Cobb's murder, said the Surry County Sheriff's Office.
Alexander was arrested in Diamondhead, Mississippi, and is being held in Hancock County Jail awaiting extradition back to North Carolina. Police said this is an ongoing investigation and are looking into whether there are any more possible victims.
Newsweek reached out to Surry County Sheriff's Office and Hancock County Sheriff's Office for comment.
Surry County Sheriff Steve C. Hiatt said that several law-enforcement agencies assisted during the investigation of Cobb's murder, including SBI Cold Case Investigation Unit; SBI's Hickory District Office; NC State Crime Laboratory; Cleveland County Sheriff's Office; Indiana State Police; Mississippi Bureau of Investigation; Hancock County Sheriff's Office; Diamondhead Police Department; and the FBI Gulfport Office.
Police nationwide have used help from genealogy experts and advanced DNA testing to solve cold cases. Recently, the 50-year-old murder case of a 9-year-old girl in Pennsylvania was solved with the help of a genealogy expert.
Additionally, an Arizona sheriff's office was able to identify a 4-year-old girl only known as "Little Miss Nobody" due to scientific advancements of DNA matching.
Update 3/17/22, 11:01 a.m. ET: This article was updated with additional information.