DNA Test Will Decide $1 Million Lottery Winner Using Thumbprints in Thailand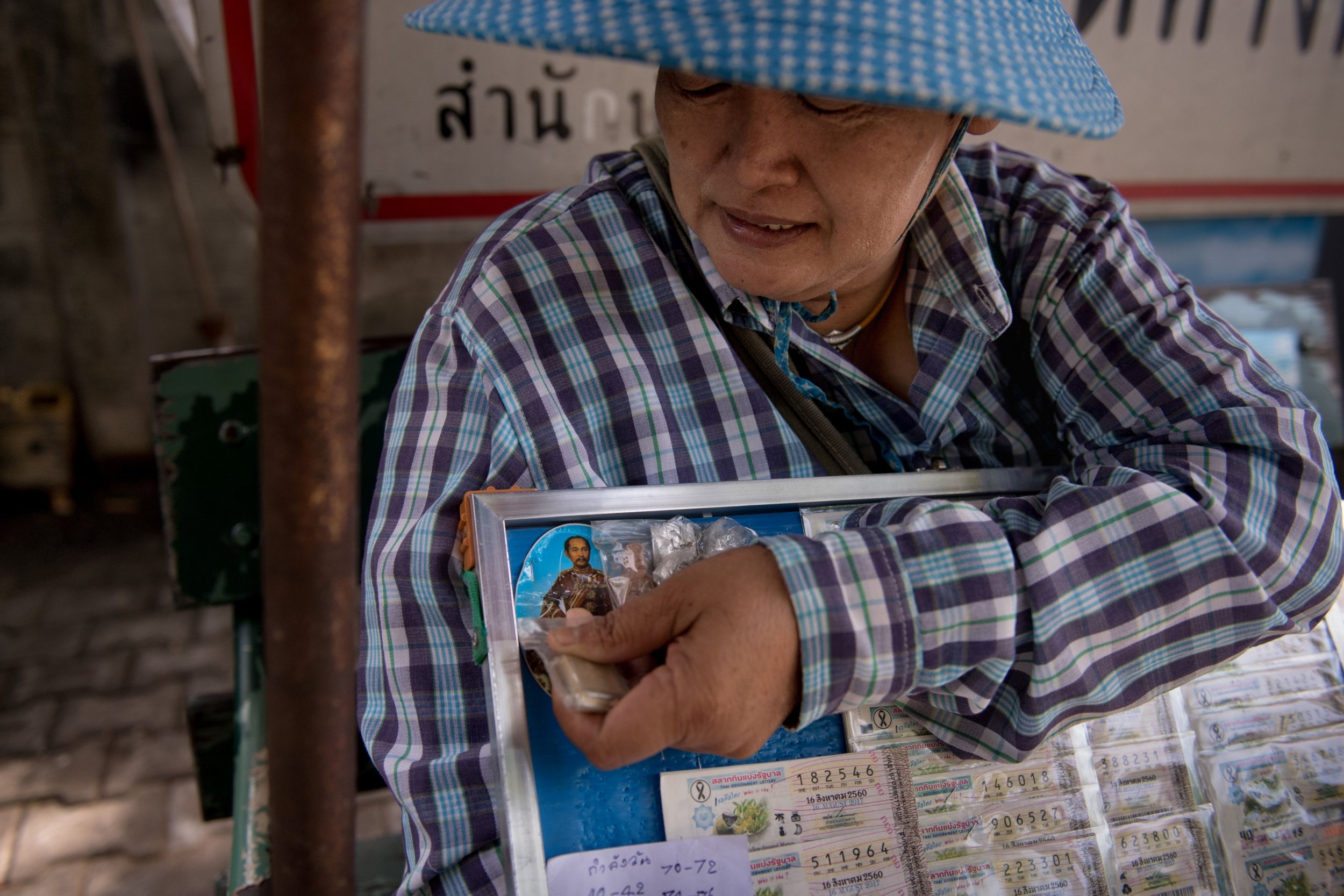 A DNA test will decide the winner of lottery tickets worth almost $1 million in Thailand by determining whose fingers match the prints found on the ticket stubs.
A forensics team is investigating the case of a teacher who claimed he lost the lottery tickets that were later cashed in by a former police officer in the province of Kanchanaburi. Authorities expect to get the DNA test results back in January. Both parties are claiming that they are the rightful winners.
"No one has been charged yet in this case as we have to wait for the DNA test results," Deputy Provincial Police Commander Krissana Sapdet told Agence France-Presse.
Preecha Kraikruan, a 50-year-old school teacher, said he lost five first-prize lottery tickets in November that would have won him 30 million baht (roughly $920,000). However, 62-year-old former policeman Charoon Wimon had already claimed the near-million dollar prize at the time of the complaint.
The 30 million baht were deposited in Charoon's bank account, which was later frozen. Charoon and a lawyer said the Royal Thai Police mishandled the case and accused a police officer of inviting Charoon to his house in an attempt to split the lottery prize through mediation.
The Royal Thai Police were investigating four other cases involving stolen lottery tickets throughout the kingdom. Thailand's popular lottery is government-sponsored with bimonthly drawings.
"I believe complicated stories are behind each of the cases and it's possible they had been orchestrated. So I ordered the Crime Suppression Division to find out if there's a connection between these cases," Lt. Thitirat Nonghanpitak, commissioner of the Central Investigation Bureau, told the Bangkok Post.
A similar case of a stolen lottery ticket took place in the United States in November when a customer accused a CVS employee of tricking him into handing over a million-dollar prize ticket in Illinois. The customer, Carlos Figueroa, filed a lawsuit against the CVS employee in November, which will be heard in court in March.
DNA Test Will Decide $1 Million Lottery Winner Using Thumbprints in Thailand | World