Do Political Endorsements Really Matter? Not Really
Candians head to the polls today to decide whether to re-elect Prime Minister Justin Trudeau. Former President Barack Obama endorsed his old counterpart—a move incorrectly branded as foreign interference, which refers to illegal or covert actions made to look like they have domestic origins, a la Russia's Facebook posts in 2016.
And on Saturday, one of the most coveted Democratic endorsements of 2020—that of freshman Congresswoman Alexandria Ocasio-Cortez—was handed out to Senator Bernie Sanders at his first rally since having a heart attack earlier this month.
But does it matter?
Surely those who support Ocasio-Cortez would have been leaning toward more progressive candidates like Sanders or Senator Elizabeth Warren anyway, who all loudly support similar Green New Deal and Medicare For All plans.
A lack of endorsements hasn't hurt Warren. The senator is polling toe-to-toe with former Vice President Joe Biden, and her fellow candidates are treating her as the one to beat, despite not having been endorsed by any governor or large city mayor. She says she's taken 70,000 selfies with supporters, yet only three lawmakers outside her home state have lent her their support.
Meanwhile, Senator Kamala Harris has some of the field's most impressive endorsements, second only to Biden, but is still struggling in the no-man's-land of middle tier candidates.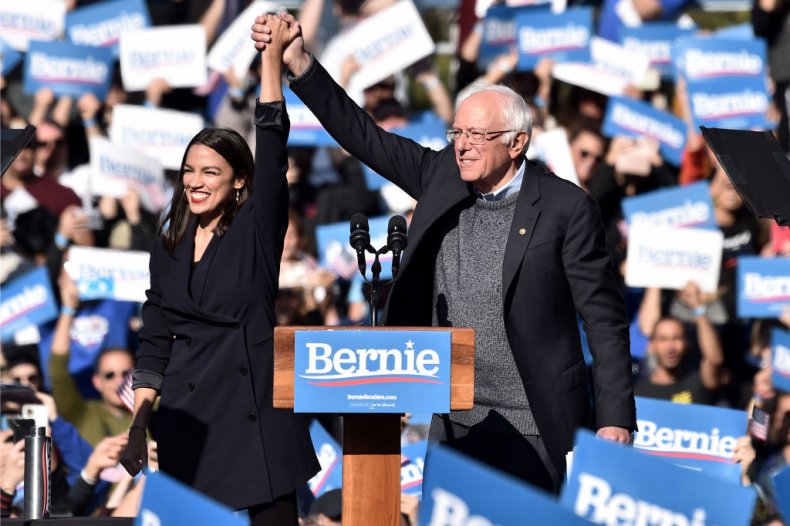 On the local level, endorsements, particularly by unions, can help drive turnout. Nevada's Culinary Workers Union Local 226 is a case in point: with 57,000 members⁠—of whom are 54% Latinx and 55% women—it bills itself as the state's "largest immigrant organization" and thus an important local group to court.
But individual endorsements rarely change minds, rather serving as a way of reinforcing a voters' initial pick.
Think about the last election. At the end of 2015, Jeb Bush had 30 major endorsements. Donald Trump had zero. Trump supporters, like those of Sanders and Warren, are likely not taking their cues from Washington.
Even 12 years ago, the Pew Research Center wrote that "political endorsements generally have little impact on voter preferences," and nearly 70% of those surveyed said the endorsement of Oprah Winfrey wouldn't sway their vote (the remaining 30% was split evenly between making them more and less likely to vote for that candidate, basically nullifying any endorsement).
And a 2012 poll from the Washington Post and the Pew Research Center found Republicans basically eschewed endorsements when it comes to presidential races.
Voters just aren't blindly following endorsements and, even if they were, those endorsements are harder to come by for Democrats this year.
According to analysis by FiveThirtyEight, the number of Democratic endorsements handed out in this election cycle is about half what it was at this point in 2016—which is more in line with 2016 Republicans, who waited much further into the race when the crowded field had thinned out.
So for now, with such a big Democratic field, what will really matter is who other candidates endorse when they inevitably start dropping out.
That, and Obama, whose endorsement would lend an almost-unprecedented weight to his candidate of choice. But aside from Trudeau, no candidate will be that lucky any time soon.