To those who don't follow the ups and downs of energy markets closely, President Joe Biden's recent message may have seemed confusing: The world needs to transition away from fossil fuels, but boost oil production in the meantime.
In fact, it's the exact message that the world, and both political parties in America, need to hear. Rushing the effort to drop fossil fuels would cause economic and environmental problems, experts say. Welcome to the complexities of energy markets.
"Climate change is already ravaging the world," the president said during his speech at COP26, the U.N. climate conference in Glasgow. He added, "My Build Back Better framework will make historic investments in clean energy, the most significant investment to deal with the climate crisis that any advanced nation has made ever. We're going to cut U.S. greenhouse gas emissions by well over a gigaton by 2030, while making it more affordable for consumers to save on their own energy bills with tax credits for things like installing solar panels, weatherizing their homes, lowering energy prices."
The infrastructure bill, passed last week, includes a $47 billion investment for climate resilience, the largest U.S. investment ever to respond to climate change.
Meanwhile, the president is also pushing to boost oil production. In a recent news conference, he was asked whether he sees irony in that. He acknowledged that it seems ironic, but "the idea we're going to be able to move to renewable energy overnight and ... not use oil or not use gas or not use hydrogen is just not rational."
John Kerry, special presidential envoy for climate, noted that if Biden were asking oil providers "to boost their production over five years, I'd quit. But he's not. He's asking them to boost production in this immediate moment."
Understanding the Catch-22
The Biden administration recognizes what many experts who follow the energy markets have been explaining. Oil supply is essential to making energy affordable, and lack of supply spells its own dangers.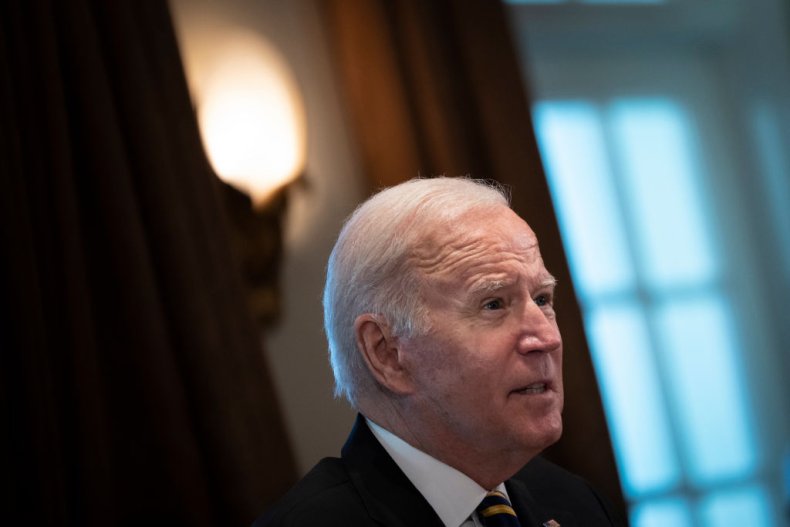 In a report nearly a year ago, the Boston Consulting Group and the International Energy Forum, which has 71 member nations including the United States, explained why oil production is needed to make energy affordable. While "it is essential that the world achieve the Paris Agreement climate goals as soon as possible," the report said, deep cuts in the meantime would undermine progress. "Aside from the unequal effect that higher oil and gas prices would have on the world's population," governments would probably see lack of energy supply as a strategic threat and increase their oil and gas production. "The reserves brought online would likely generate a higher level of unwanted greenhouse gas emissions than if pure economics held sway," the report outlined.
Providing plentiful reserves of energy in other forms is essential for the transition. As Jason Bordoff, co-founding dean of the Columbia Climate School, wrote in Foreign Policy, cutting production by Big Oil companies without a reduction in demand could be a pyrrhic victory.
Critics on Both Sides
While some environmental advocates want a faster, or even immediate, cessation to fossil fuels, Biden has also faced complaints from the opposite end of the spectrum. As some critics from the right put it, the president has pushed U.S. oil companies to move away from oil, and is now pushing foreign producers to provide, leaving them in the dust.
The reality, again, is more complex. While U.S. oil production fell tremendously under former President Donald Trump from 2019-20, largely in response to the global COVID-19 pandemic, U.S. production is on track this year to be even higher than it was in 2019.
And while Biden paused new leases for drilling on federal lands, a federal judge blocked that pause over the summer. The National Audubon Society reported in August that the Biden White House "is on pace to hand out more oil and gas drilling permits this year than any under President Trump and the most since George W. Bush left the Oval Office." Also, no matter how much the United States produces, OPEC supply helps keep prices affordable here at home.
It's Time for Alliances
If humanity is going to tackle the climate crisis—an unprecedented challenge—it won't be through finger pointing. It's time for all sides to come together as allies to build solutions. This must be a non-partisan issue. And in business, it must mean bringing all forms of energy to the table—solar, wind, hydro and other renewables, as well as fossil fuel companies, which are making major investments into renewable energy and recognizing the business incentives for speeding up the transition.
Having lost my Houston home and office to Hurricane Harvey—which many experts link to climate change—I've seen some of the devastation that increasing extreme weather can bring. I also see people here in the "energy capital of the world" committed to tackling this challenge. It's time for a "one team" mentality.
The Biden administration, with congressional bipartisanship, can lead the team forward.
Katie Mehnert is CEO of Ally Energy, part of Greentown Labs Houston. She has served as an ambassador to the U.S. Department of Energy's Equity in Energy Initiative since August 2020.
The views expressed in this article are the writer's own.