Participating at the Olympics, let alone winning a medal represents a career pinnacle for the overwhelming majority of athletes.
From already established stars to the average next door man or woman who compete in relatively obscure events, athletes work for four years in the hope of taking a gold medal home with them.
With Olympic glory comes financial retribution, which can represent a small fortune for athletes competing in so-called "minor sports" or the proverbial drop in the ocean for NBA stars and some of the world's best golfers and swimmers.
So, do Olympic athletes get paid?
Here's a breakdown of what athletes can expect to make at the upcoming Tokyo 2020 Olympics.
How much do U.S. Olympic athletes get paid?
Quantifying the amount U.S. athletes make is notoriously difficult, as the amount they can take home can vary depending on the contribution of national governing bodies under the U.S. Olympic and Paralympic Committee (USOPC) program. For example, U.S. swimmers who are ranked in the top 16 in the world in an Olympic event earn approximately $40,000 a year from USOPC in the form of an athlete partnership agreement. Others, such a U.S. figure skater Adam Rippon, can struggle to make ends meet despite being at the very top of their sports.
Rippon, a bronze medalist at the 2018 Winter Olympics in Pyeongchang, South Korea, famously revealed to CNBC that he was so broke he had to steal apples from the gym he was training at in 2013.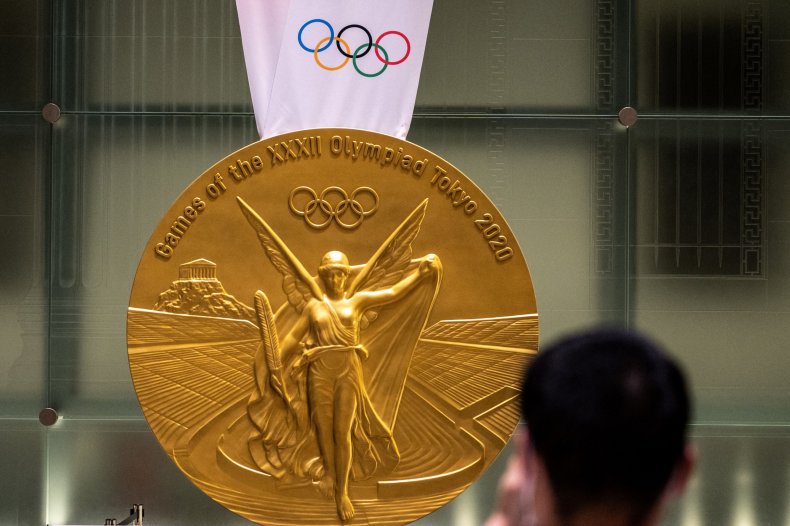 What is known is the amount athletes will make if the win a medal in Tokyo. According to the USOPC website, U.S. Olympians will earn $37,500 for each gold medal at the 2020 Olympics, $22,500 for a silver medal and $15,000 for a bronze medal—the pot is split evenly for team sports.
The sums on offer are unchanged from the 2018 Winter Olympics are represent a 50 percent increment compared to the amount U.S. Olympic medalists received at the 2016 Games in Rio de Janeiro.
How lucrative are the medal bonuses for U.S. Olympians?
Receiving $37,500 for a gold medal is a significantly juicy cherry on top of an already appetizing cake, but the bonuses at stake for U.S. Olympians are far from being the most lucrative in the world. In fact, they don't even the podium in that particular context.
While medal bonuses for the upcoming Olympics in countries other than the U.S. remain largely undisclosed, personal finance site Money Under 30 gathered data on Olympic medal bonuses at the Rio Olympics in 2016 and the Winter Olympics in Pyeongchang two years later. Singapore came out on top, with $1 million in prize money for the gold medalists, with a silver and a bronze medal returning $500,000 and $250,000 respectively.
Indonesia offered $746,000 to its gold medalists, $378,000 to silver medalists and $188,000 to bronze medalists, while Kazakhstan and Azerbaijan rewarded their gold medalists with bonuses of $250,000 and $248,000 respectively.
The discrepancy, of course, could largely be attributed to the fact U.S. athletes have a far bigger chance to win an Olympic medal than some of their counterparts due to the size of the Olympic contingent. For example, at the Rio Olympics the U.S. topped the medal table with a total of 121 medals, including 46 gold. Singapore and Indonesia, on the other hand, won a combined total of four games with one gold each.
At the same time, the Olympic committees in Kazakhstan and Azerbaijan shelled out a small fortune as both countries finished with 18 medals each. Great Britain is the glaring omission from the bonus list as the British Olympic Committee does not offer medal bonuses—Team GB finished second in the medal tally in 2016 and third four years earlier—but its athletes receive a salary of $36,000 a year to compete, as the committee receives over $160 million a year in government and lottery funds.
How do Olympic athletes make money?
The majority of Olympic athletes earn their living to a combination of sponsorships and commercial endorsements, supplemented by their medal bonuses and, in certain cases, annual stipends. An athlete "marketability", however, largely depends on their profile, which is almost always strictly connected to their sport.
For example, while enormously talented, the likes of Katie Ledecky and Simone Biles are far more famous than some of their Team USA teammates as they compete in sports that enjoy a higher profile and more extensive coverage than others. Swimming, track and field and gymnastics, for example, capture the popular imagination more than, say, skeet or weightlifting.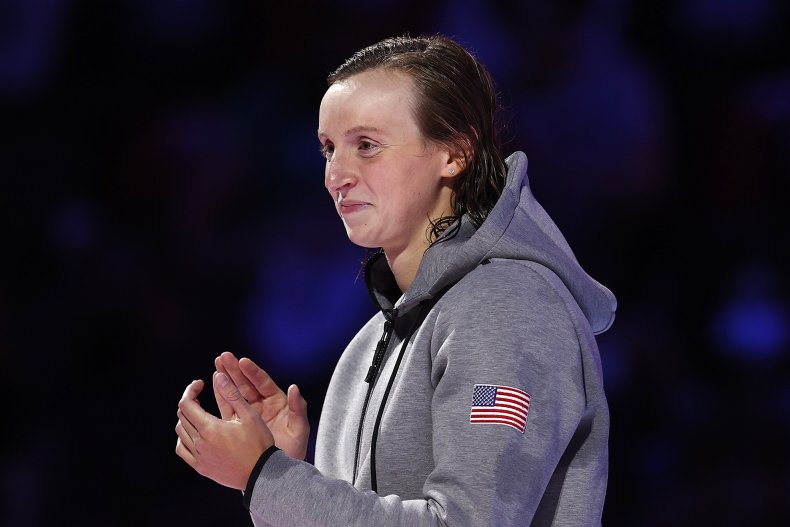 Ledecky signed a six-year deal worth $7 million with swimwear apparel giant TYR in 2018, while Biles has her own line of gymnastic equipments along with endorsement deals with Nike, Hershey's and Kellogg's.
For the first time, collegiate athletes will also be able to benefit from any commercial endorsements they may secure at the Olympics even without turning professional. In a landmark ruling last month, the NCAA said athletes would be allowed to benefit from their name, image and likeness.
Collegiate athletes who received prize-money for winning a medal at the Olympics from USOPC had been allowed to retain the sum since the NCAA introduced an ad-hoc provision in 2001.