Do You Remember These RAVs? Toyota Celebrates 25th Anniversary of Best-Selling SUV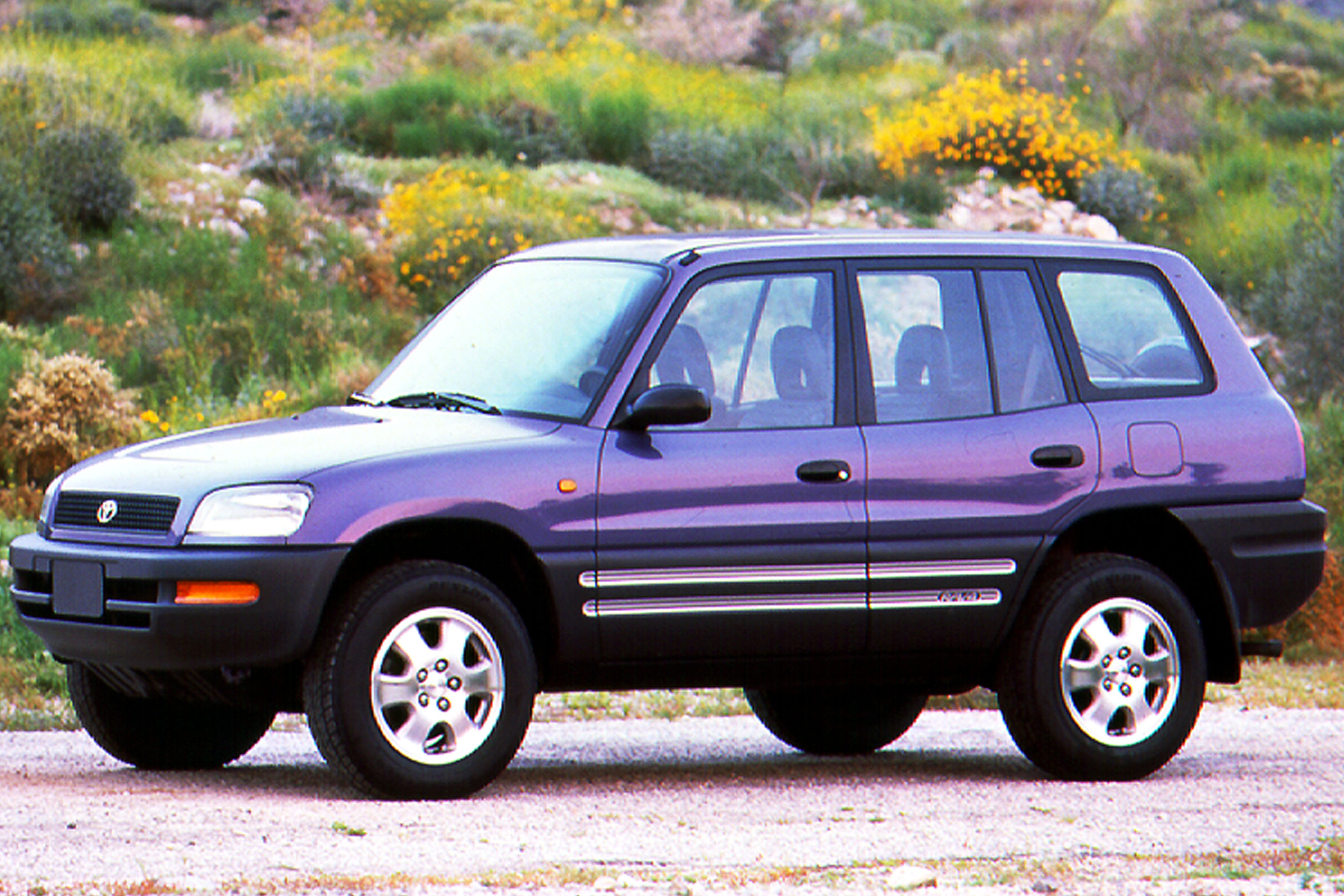 The Toyota RAV4 is celebrating its 25-year anniversary this year. In early 1990s, SUVs were significantly rising in popularity as more buyers selected them for such defining features as enhanced ride height and ample cargo room. The RAV4 was on-trend then and continues to be a go-to vehicle for American families today.
For generations the model has been popular with buyers, frequently competing with the Honda CR-V and Nissan Rogue for the highest quarterly sales numbers crown and often being named the best-selling SUV in the U.S. at the end of the year.
The RAV4 name originally stood for "Recreational Activity Vehicle: 4-Wheel Drive" however the model has always offered a choice between front- or all-wheel drive.
First Generation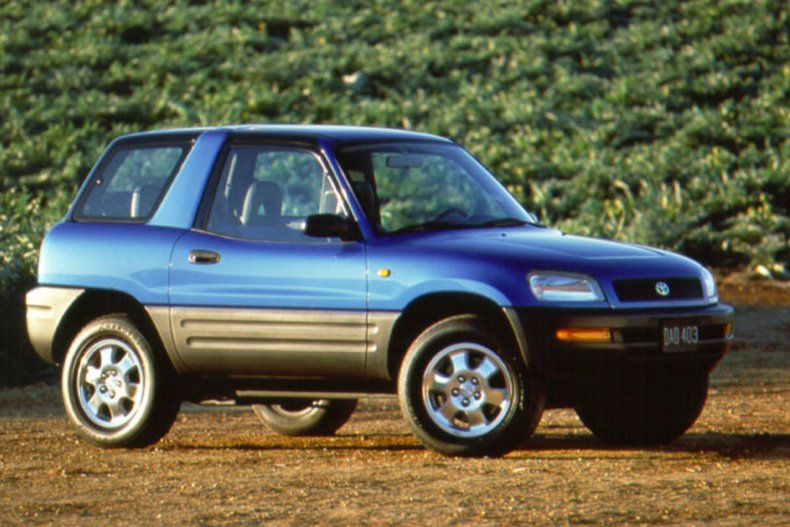 The RAV4 came to the U.S. in early 1996 in three-door and five-door models. The first RAV4 appealed to customers who found the vehicle's enhanced traction and ground clearance allowed them to venture further off the beaten path. The RAV4 also won over a wide array of customers by serving as an everyday vehicle, with comfort and handling characteristics similar to compact sedans.
The 1996 RAV4 five-door started at around $17,000. That year, buyers could get the optional automatic transmission, all-wheel drive and a comprehensive "L" upgrade package that included air conditioning, a tilting steering wheel, 16-inch alloy wheels and other features.
Second Generation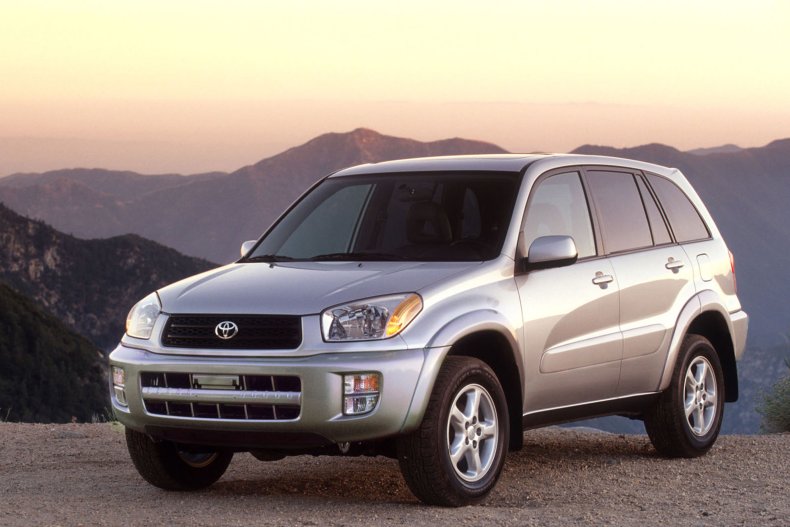 The second-generation RAV4, now only available as a five-door, was a slightly larger, more versatile model than its predecessor with a 3-inch longer wheelbase benefitting interior room, especially the rear seat. The cabin was available with a fresh L Package, a new Leather Package and an available six-disc CD changer.
This generation received several under-the-hood upgrades with the 2.0-liter engine gaining variable valve timing and an upped output of 148 horsepower and 135 pound-feet of torque. Toyota significantly upgraded RAV4's performance and safety for 2004, adding a 2.4-liter engine that mad 161 horsepower and 165 pound-feet of torque. Vehicle Stability Control became standard for that year and an option package added front seat-mounted side airbags and side curtain airbags covering both seat rows.
Third Generation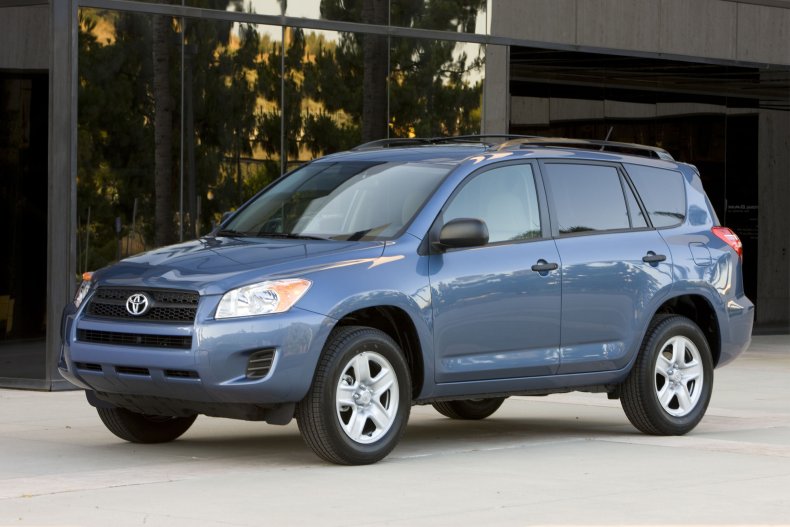 Between the second and third generation RAV4, Toyota had introduced the Highlander, its larger crossover. The 2006 RAV4 was bigger than its previous generation, offering more cabin room than before.
The third-generation RAV4 also introduced a contemporary, less bulbous look. The newly enlarged RAV4 offered optional third-row seating and was now offered in three distinct grades; Base, Sport, and Limited, each available in front-wheel drive or a new full-time electronically controlled all-wheel drive with a manual locking switch.
The RAV4-specific platform featured a redesigned suspension and a new electronic power steering system to deliver significantly improved ride and handling.
The standard 2.4-liter four-cylinder engine delivered 166 horsepower. The Limited was available with a 268-horsepower 3.5-liter V6 engine.
Fourth Generation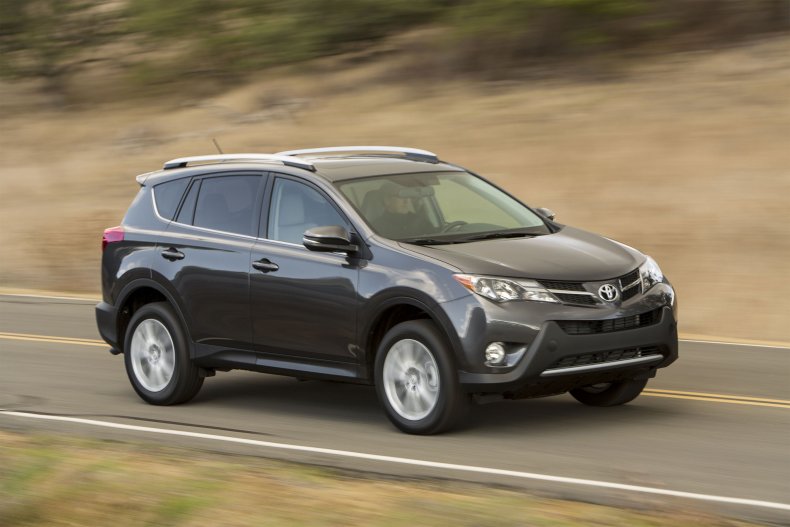 The fourth-generation RAV4 arrived for the 2013 model year and debuted a new powertrain alongside revised looks. Its design achievements included ample cargo room and the highest fuel efficiency rating of any RAV4 to that point.
The fourth-generation RAV4's 2.5-liter four-cylinder engine delivered 176 horsepower and was paired with a standard six-speed automatic transmission.
All RAV4 models were now equipped with eight standard airbags.
Fifth Generation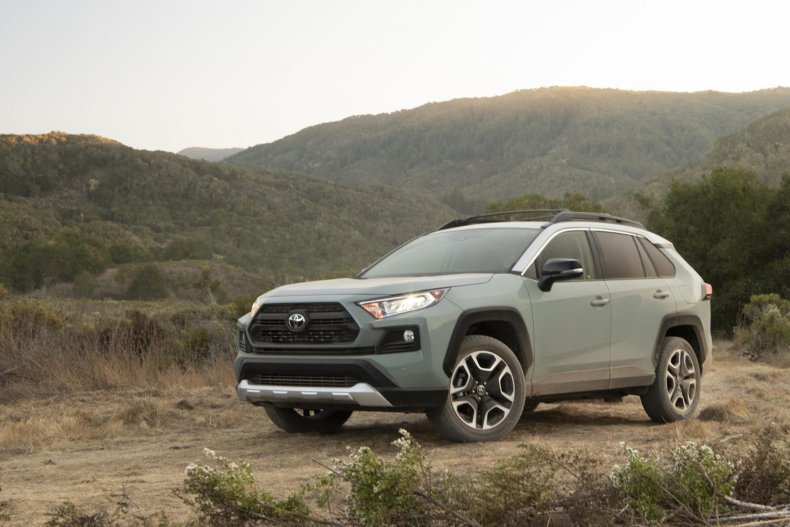 The fifth-generation RAV4, introduced in 2019, offered the model's widest grade selection ever, including first-ever RAV4 TRD Off-Road and a Hybrid variants in LE, XLE, XLE Premium, XSE and Limited model grades.
The flagship RAV4 Prime plug-in hybrid SUV was introduced with an EPA-estimated rating of 42 miles of all-electric power.
For the 2022 model year, the RAV4 has undergone a mid-cycle refresh and added another trim level.