'Doctor Strange 2' Streaming Release Date: When 'Multiverse of Madness' Comes to Disney+
Doctor Strange (played by Benedict Cumberbatch) may be finding himself lost in a multiverse of alternate realities in his latest film, but there is only one place you will find him this May—in theaters.
Doctor Strange in the Multiverse of Madness is following every Marvel film since Black Widow by having an exclusive theatrical window. This means that, for now, cinemas are the only place where you can watch the latest chapter of the Marvel Cinematic Universe (MCU).
Disney+, however, will eventually stream Doctor Strange 2, as the service is the exclusive streaming home of Marvel movies (with a few exceptions). Exactly when Multiverse of Madness will come to the service, however, is slightly more complicated a question than it is with other streamers.
Here's what we know so far about the streaming release date of the movie.
When Will 'Doctor Strange in the Multiverse of Madness' Come to Disney+?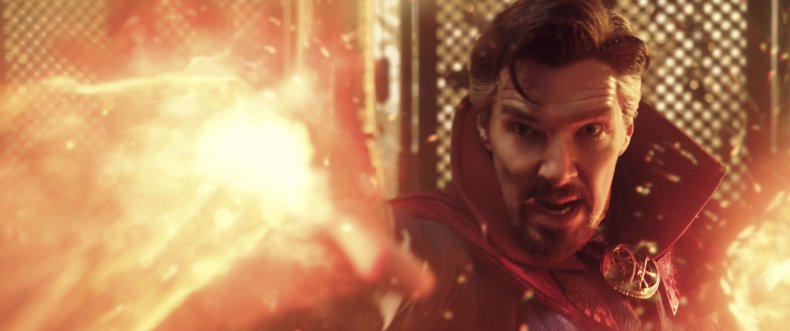 Other big entertainment companies (like Warner Bros. Discovery, NBCUniversal and Paramount) have given their big releases a 45-day theatrical window. That means there is a month and a half between a movie's cinematic release date and when it comes to those companies' streaming services (HBO Max, Peacock and Paramount+ respectively).
Disney, however, has tended to give the Marvel movie longer gaps between their cinematic and streaming release dates. This is because these films still do amazingly well in theaters, with people wanting to see the massive superhero set pieces on the big screen. As such, the company has less of an incentive to release the movies onto streaming.
Two of Marvel's 2021 releases illustrate this and give us a guide to when we can expect Doctor Strange in the Multiverse of Madness on Disney+. Both Shang-Chi and the Legend of the Ten Rings and Eternals took around 70 days to come to Disney+—the former took exactly 70 days, while the latter took 68 due to Disney+ deciding to change the release date for content from Friday to Wednesday.
(We cannot use Spider-Man: No Way Home as a release date precedent because that has its own deals that means it will not be coming to Disney+ in the near future.)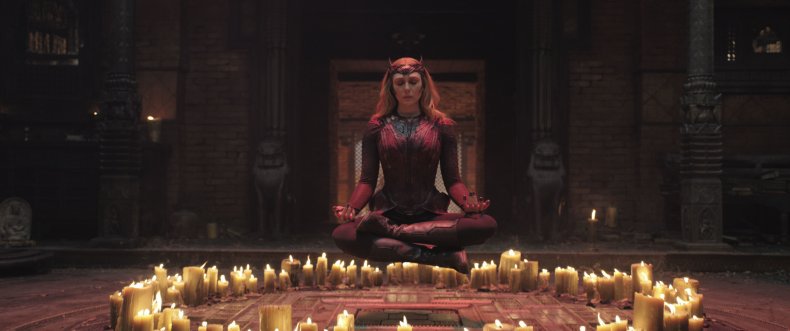 As such, we might expect the Doctor Strange 2 streaming release date to be on a Wednesday, around 70 days after the movie comes to theaters.
The cinematic release date for Multiverse of Madness is May 6. 70 days after that is Friday, July 15, which means that the most likely Disney+ release date for the film is Wednesday, July 13, 2022.
This release date comes five days after the next MCU movie Thor: Love and Thunder comes to theaters on July 8. This also tracks with previous release dates: Shang-Chi came to the streamer the week after Eternals came to theaters.