Why 'Spider-Man: No Way Home' Won't Be Coming to Disney+
Spider-Man: No Way Home is finally coming out after months of cast spoilers, trailer breakdowns and Tom Holland and Zendaya couple photos. From December 17, the third Marvel Cinematic Universe movie will be in theaters – and only in theaters for the next few months.
After that time, the movie will come to streaming services. The usual streaming home for MCU movies is Disney+. That is where Black Widow and Shang-Chi are streaming now, and where Eternals will be from January 12.
One set of MCU movies, however, is not available on the Disney streamer. That is the Tom Holland Spider-Man movies, none of which currently have a streaming home due to a complicated set of deals between the big entertainment companies.
Here's why Spider-Man 3 will not be coming to Disney+ any time soon – and which streaming service it will be coming to.
Why Spider-Man: No Way Home won't be on Disney+
To understand this we need to briefly look at the deal that brought Peter Parker to the MCU in the first place.
In 1999, Marvel was not the entertainment behemoth it is now, but a company trying to rebuild after declaring bankruptcy in 1996. To do this, they decided to get into the movie business. But not by making their own film (that would come about a decade later.) Instead, they decided to sell the movie rights to some of their biggest characters.
The idea was that, though Marvel would not make much on the films themselves, they could make a fortune on the associated merchandise. This worked in the short term, giving the company the revenue to get it back on its feet.
However, it has created a long term problem for Marvel – they still do not own the rights to some of their characters. Until 2019, for example, Fox held the exclusive rights to the X-Men and Fantastic Four (though these reverted back to Marvel when their parent company Disney bought Fox), explaining why neither has entered the MCU yet.
As for Spider-Man, the film rights to the character were bought by Sony for a reported $7-10 million.
So how does Spider-Man now appear in the MCU? Because Marvel struck a deal with Sony to essentially loan out the character. Marvel pays a reported $35 million year (though that number may have changed due to the two companies striking a new deal in September 2019) for the rights to have Peter Parker in MCU films. The initial deal was similar to that of the early 90s deals: Marvel only gets a small percentage of the box office takings of these films, but makes its millions back through merchandising.
What does this all mean for streaming? It essentially means that the Spider-Man films Homecoming, Far From Home and No Way Home are classed as Sony movies when it comes to what streaming services they first air on.
So which streaming will Spider-Man: No Way Home be on?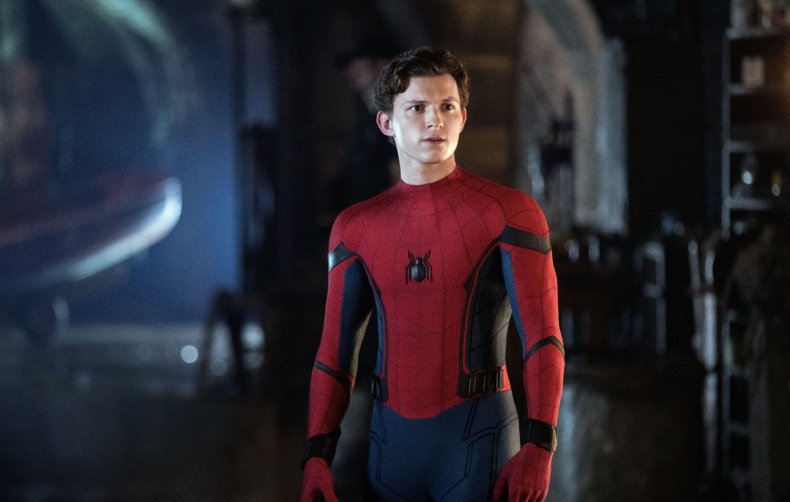 It depends about what month or year we are talking about. Because you've guessed it – there are more complicated contracts at play here.
Right now, No Way Home will be coming to Starz. The company has what are called first-pay-window rights to Sony, which means they have the rights to stream it until about 18 months after the film's release date. Though Netflix has since bought the Sony first-pay-window rights, this only applies to movies released after 2022.
When will Spider-Man: No Way Home be on Starz?
No release date has been announced yet, but the industry standard is around seven months after the initial cinema release date. This is because films get a 90-day theatrical window followed by a window of about four months where they are available on home entertainment formats (DVD, BluRay) and to rent or buy on services like Amazon and Google Play.
This means that the film is unlikely to be streaming before mid-July 2022.
Will Spider-Man: No Way Home ever be on Disney+?
Yes, but not for few years.
In April 2021, Disney and Sony signed a content licensing agreement that means that Sony movies come to Disney+ after that 18-month first-pay-window is over.
This means that it will be at least 18 months before No Way Home comes to Disney+ – June 2023 at the earliest.
However, it means that all of the other Spider-Man films (from 2002's Spider-Man to 2019's Spider-Man: Far From Home) could arrive on Disney+ in 2022.