Doctor Warns Sending Children to School Unmasked Will Lead to Further Delta Variant Spread
A Utah doctor is warning that sending children to school unmasked will lead to further spread of COVID-19 amid a nationwide surge of cases fueled by the Delta variant.
Dr. Eddie Stenehjem, an infectious disease physician at Intermountain Medical Center in Murray, warned in a Facebook live for the hospital on Friday that students will transmit the virus to each other and then take it home. "This is a different virus than we were dealing with last fall," he said, pointing out that the Delta variant is much more transmissible.
"If we have children that are unvaccinated, not previously infected, coming into a classroom with other susceptible children and we've got a very, very transmissible virus, you're going to see this virus transmit in schools," Stenehjem said. "And then those children are going to take the virus back to their homes and transmit it to susceptible parents and susceptible grandparents. That's just a fact."
The doctor recommends students wear masks in schools to minimize the spread of the virus and that he is skeptical that measures like spacing desks apart, increasing air circulation, and focusing on hand washing will prevent the virus from spreading on their own. He said if he had a child in school, he would make sure they were wearing a mask while in school.
"We know that masking works," he told The Salt Lake Tribune.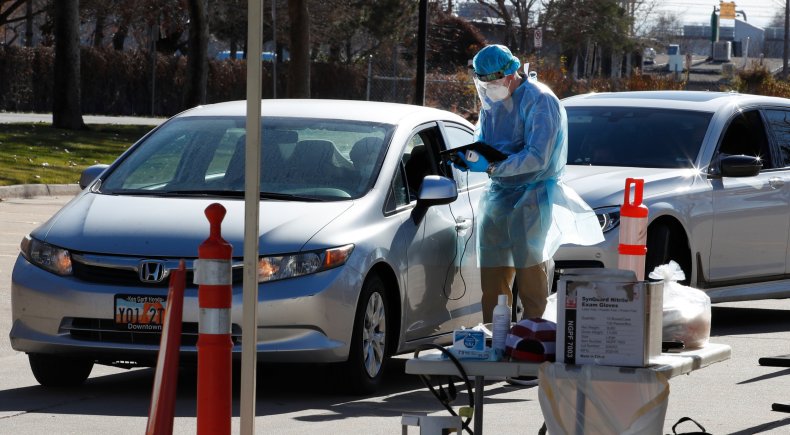 Stenehjem believes the state is heading in the wrong direction regarding COVID-19 cases ahead of the return to school.
"It's certainly a disturbing trend of the direction that we're headed," he said. "We hope that we can change course, especially as we're thinking about school going back into session."
His comments come as students in Utah and across the country prepare to return to school in the fall. In Utah, Governor Spencer Cox signed a bill that banned masked mandates in schools, The Salt Like Tribune reported.
Cases of COVID-19 in the state are steadily increasing. There were 1,211 new cases reported on Friday, compared to 349 a month earlier on June 30, according to data from John Hopkins University. Just under 48 percent of Utah residents have been fully vaccinated, slightly below the national average.
His concern echos that of other public health experts ahead of students returning to school. The American Academy of Pediatrics (AAP) said earlier in July that masks should be mandatory in schools.
Sara Bode, chairperson-elect of the AAP Council on School Health Executive Committee, described masking as an effective tool to "safeguard children from COVID-19."
"It's also the most effective strategy to create consistent messages and expectations among students without the added burden of needing to monitor everyone's vaccination status," Bode said.