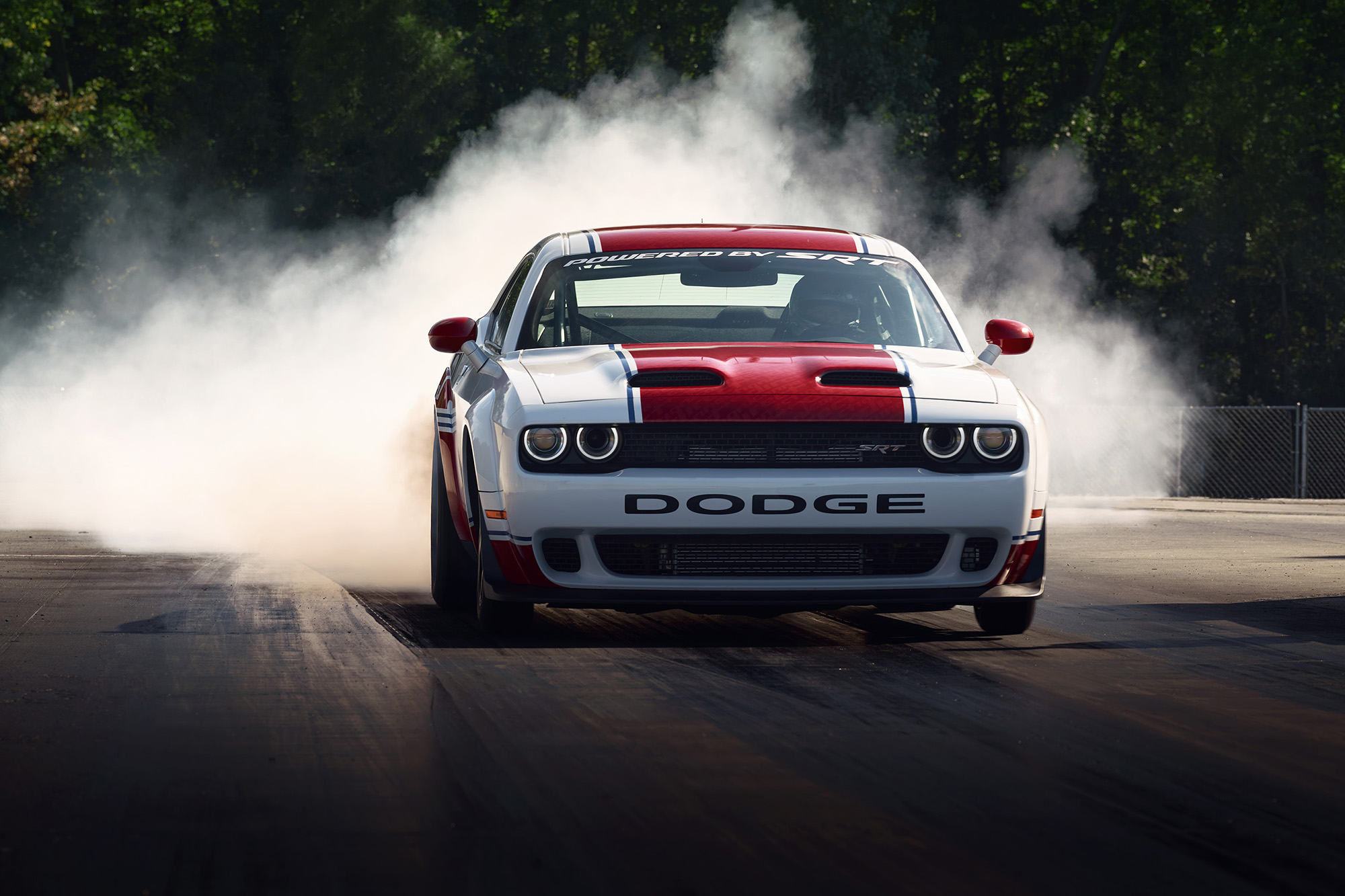 Dodge's new two-year marketing, dealership and product initiative will serve as the preamble to what it calls the "next generation of muscle car". The 'Never Lift' business plan will have a minimum of one product- or automotive-enthusiast-related announcement every three months to build anticipation for Dodge's redefining of American muscle.
The company is kicking off plan with an eight-week, 25-car giveaway called "Operation 25/8". Dodge says that the name for the campaign comes from its "Brotherhood of Muscle", which goes beyond, 24 hours a day, seven days a week – an extra hour and an extra day.
Operation 25/8 will have 24 stars from multiple industries — sports, music and automotive — offer some challenge to give enthusiasts a chance to win a new Dodge of their choice. Amazon is the 25th partner, teaming up with Dodge to give away a car.
Tim Kuniskis, Dodge brand CEO, previewed an early look at a consumer program designed to celebrate one of the unsung enthusiasts that make up the backbone of the Dodge brand's "Brotherhood of Muscle."
Kuniskis announced that Dodge is looking for an "ambassador" of Never Lift who embodies the spirit of the founding Dodge brothers. The position, Chief Donut Ambassador, comes with a number of perks including a Challenger SRT Hellcat to drive, a $150,000 salary and wardrobe.
"The Dodge brothers were scrappy go-getters. Never content to follow the trends, they were the seekers of a better, faster, more outrageous way of doing things," said Kuniskis. "And we're looking to hire someone just like them as an ambassador of Never Lift."
Dodge will provide more details of the ambassador position in January.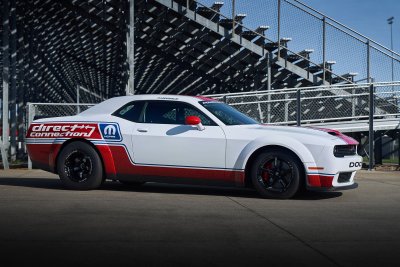 Additionally, the automaker is launching Dodge Power Brokers, a network of elite dealerships equipped with staff trained to deliver a performance-focused customer service experience. These elite dealers will be the exclusive source for Direct Connection performance parts.
Certified Dodge Power Brokers dealership sales, service and parts department staff will meet high standards of comprehensive knowledge and expertise in areas including Dodge vehicle features, high-performance parts and installation, as well as motorsports programs.
"Dodge is a pure performance brand, and the reintroduction of Direct Connection will empower members of the brotherhood looking for increased performance without violating emission requirements or the factory warranty," said Kuniskis.
Direct Connection resources for muscle car enthusiasts and racers will include a performance parts website, technical information telephone hotline and parts catalog.
The automaker says that more information regarding the Dodge Power Broker and Dodge Direct Connection performance parts and content is coming in December.