Does Joe Biden Have Cancer? President's History With Melanoma Explained
During a speech on Wednesday, President Joe Biden seemingly said he's had cancer. The comment, which was slightly muffled in footage, quickly resulted in a debate about the president's health.
"That's why I—and so damn many other people I grew up with—have cancer," Biden said while discussing the environmental issues Delaware faced when he grew up there. The remarks were made during a speech in Somerset, Massachusetts, in which Biden talked about climate change and the job potential that could be created by investing in clean energy.
RNC Research, a Twitter account managed by the Republican National Committee, quickly seized on his statement. It tweeted, "Did Joe Biden just announce he has cancer?"
Glenn Kessler, who is the editor and chief writer of The Washington Post's "Fact Checker" feature, responded to the post from RNC Research.
"How dumb is this tweet? Check out Biden's medical report. Before he became president, he'd had non-melanoma skin cancers removed. Has no one at @RNCResearch ever had this common procedure?" Kessler tweeted.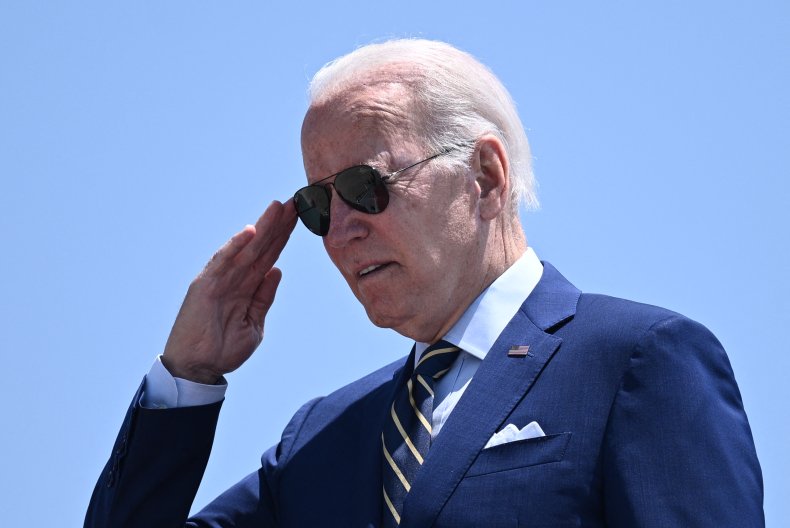 Biden's physician acknowledged in a November 2021, report that the president had several "localized, non-melanoma skin cancers" removed before assuming the presidency.
Mohs surgery, which the president underwent multiple times, is an effective way for treating the two most common types of skin cancer. The procedure allows medical professionals to remove thin layers of cancer-containing skin while minimizing damage to surrounding healthy tissue, according to the Mayo Clinic.
Considered a fairly routine procedure, Mohs surgery is usually done on an outpatient basis and reduces the need for additional treatments.
The November 2021 report said the lesions were "completely excised, with clear margins" and the rest of the body skin was examined for dermatological surveillance. Although Biden had some areas treated with liquid nitrogen cryotherapy, the physician said there are no areas that are suspected of being skin cancer as of the time he was examined.
Biden's son, Beau Biden, died in 2015 at the age of 46 of brain cancer. Joe Biden has since spoken often about the need to further cancer research. In February, he announced the relaunch of the "Cancer Moonshot" program, which has the goal of reducing the death rates from cancer in the U.S. by 50 percent over the next 25 years. He originally started the initiate in 2016 when he was vice president.
"I committed to this fight when I was vice president. It's one of the reasons why, quite frankly, I ran for president. But let there be no doubt, now that I am president, this is a presidential White House priority. Period," Biden said during a February 2 press conference.
Newsweek reached out to the White House for comment.
Update 07/20/22 3:20 p.m. ET: This story has been updated to include more background information.