Does Rachael Kirkconnell Win 'The Bachelor?' Final Rose Spoilers for Matt James' Season
It's not every day that (now former) Bachelor host Chris Harrison decides to defend a Bachelor contestant—it's not even that common for him to comment on the season's off-screen drama whatsoever. But he recently waded into the controversy surrounding current contestant Rachael Kirkconnell, and Harrison's handling of the issue resulted in him stepping aside from the franchise, at least for the time being. Some fans, though, have been wondering why he felt it necessary to get involved at all, and a few have suggested that it's because Kirkconnell actually goes on to win this season of The Bachelor.
Well, spoilers claim that that's the case. Reality Steve reported in January that Kirkconnell will apparently end up with Matt James' final rose, and that they're still in a relationship after filming the season.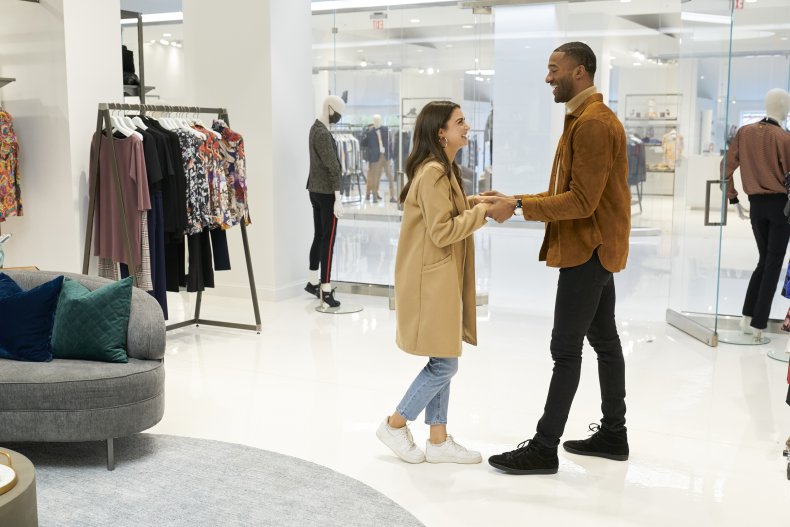 If that indeed turns out to be how this season plays out, it will no doubt provoke a reaction from Bachelor Nation. Kirkconnell has been widely criticized online after photos of her attending a plantation-themed sorority party a few years ago surfaced, along with allegations that she bullied someone in high school for dating Black peers. These issues are further compounded by the fact that this is the first season of The Bachelor with a Black man at the center.
But whether it's because of her strong connection with James, or the fact that Harrison felt the need to ask for compassion and understanding toward Kirkconnell, or that Reality Steve's spoilers have gotten around, many viewers seem to have already caught on to the supposed ending of this season. (James also sort of spoiled the whole season on Spotify by listening to Kirkconnell's playlists.) At the very least, fans recognize her as a frontrunner for James' final rose.
Kirkconnell did issue a lengthy apology on Instagram, addressing her past behavior. "I am ashamed of my lack of education, but it is no one's responsibility to educate me," she wrote. "I will never grow unless I recognize what I have done is wrong. I don't think one apology means that I deserve your forgiveness, but rather I hope I can earn your forgiveness through my future actions."
Harrison, meanwhile, issued two separate apologies for his comments about the Kirkconnell controversy. In one of them, he wrote, "By excusing historical racism, I defended it," before announcing that he would be stepping back to learn more about how to be an ally to people of color.
As for James and Kirkconnell, what they're up to now—assuming that they do in fact end up together at the end of the season—is unclear. Monday night's episode of The Bachelor will follow James and his final four women to "Hometown Dates," but, like Tayshia Adams' season of The Bachelorette, the "Hometowns" will actually take place at this season's resort.