Who Really Is Trump? President's Nevada Speech Wildly Different From Arizona Rally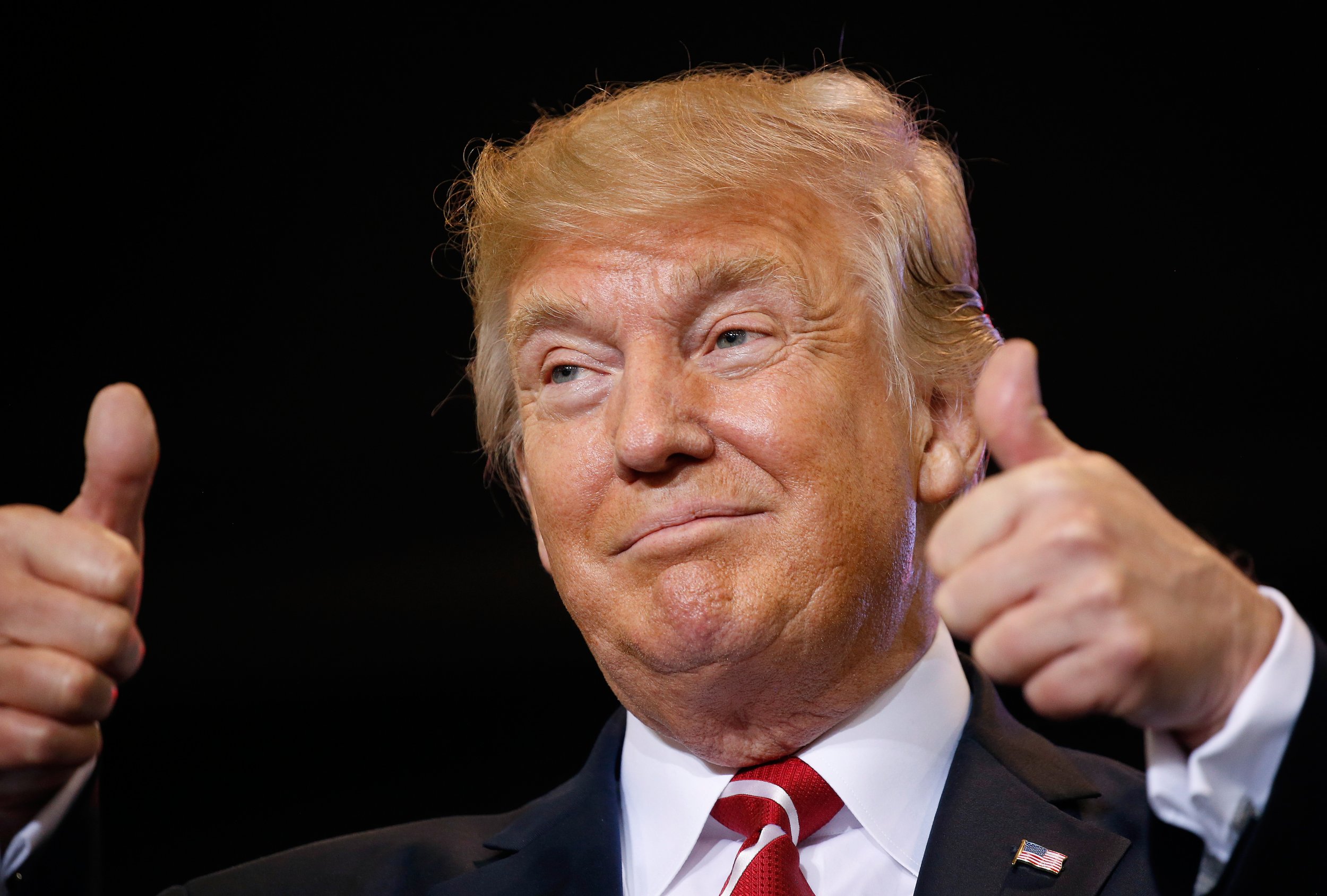 Donald Trump has urged Americans to come together in a speech that saw the president make a sharp U-turn away from the defensive and jumbled rhetoric he espoused less than 24-hours ago.
In a speech to veterans in Reno, Nevada, on Wednesday, the president spoke of people uniting as Americans in an apparent attempt to bring people together as opposed to highlighting the political divide as he has tended to do in previous speeches.
"We are not defined by the color of our skin, the figure on our paycheck or the party of our politics; we are defined by our shared humanity, by our citizenship in this magnificent nation and the love that fills our hearts," he said, a day after he used a rally in Phoenix to hit out at his various detractors.
In Arizona, the president put on a display many had come to expect following his election campaign, which included, but was not limited to, attacks on the media, comments on the size of the crowd that had come out to see him and the suggestion that his comments were not being accurately reported.
Trump also lashed out at the criticism he received over his comments following violence at a white supremacist rally in Charlottesville, Virginia, in which one counterprotester was killed after a car plowed into the group she was demonstrating with at high speed.
"Now they only choose, you know, like a half a sentence here or there and then they just go on this long rampage, or they put on these real lightweights all around a table that nobody ever heard of, and they all say what a bad guy I am," Trump said at the rally of media reporting on his comments over Charlottesville.
But just one day later, Trump toned down his language, touching briefly on a number of policy issues, including job creation, education and tackling terrorism.
Aware of the divide his past comments have caused, as well as the deep fissures in society highlighted by the violence in Charlottesville, the president attempted to draw people together.
"I know I speak for all of you when I say our hearts beat for America, our souls fill with pride every time we hear the national anthem; this is the spirit we need to overcome our challenges to pursue our common destiny," he told the crowd.
"We will win, watch, we will win, this is the future we can build together if we have the courage to act, the strength to endure and the patriotism to join together with true affection for our fellow citizen," he added.
His extreme change of tack from one day to the next is reminiscent of comments he made during his election campaign, in which he would state one thing during an interview and later deny it, or backtrack on suggested policies.