Trump Didn't Know What Hezbollah Was; Militant Group Responds by Saying U.S. Stands With ISIS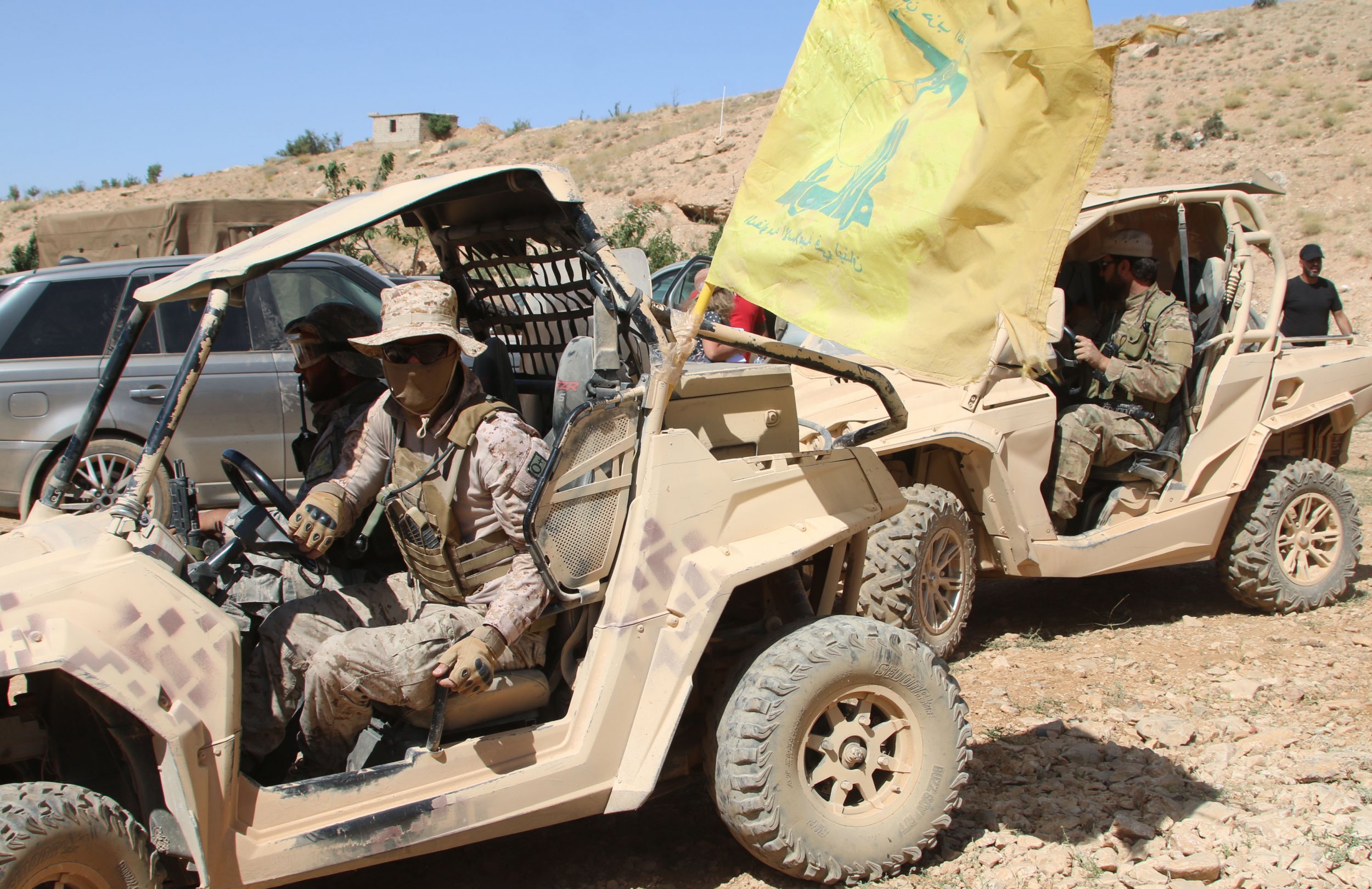 Lebanese Shiite Muslim militant group Hezbollah has cast doubt on President Donald Trump's knowledge of Middle East affairs after he recently suggested the organization was viewed as an enemy by the government of Lebanon, of which Hezbollah's politicians form a major part.
Following a meeting last week with Lebanese Prime Minister Saad Hariri, Trump praised the resilience of the Lebanese people in the face of conflict, terrorism and a refugee crisis spurred by the ongoing war in neighboring Syria. He also took the opportunity, however, to take shots at Hezbollah, which the U.S. considers a terrorist organization.
"Lebanon is on the front lines in the fight against ISIS, Al-Qaeda and Hezbollah," Trump said.
Related: In Lebanon, Syria and Hezbollah battle the Islamic State to the death in new front
Trump's enmity toward Hezbollah is in fact shared by Lebanon's prime minister. Hariri once accused the group of helping to assassinate his father, former Lebanese Prime Minister Rafik Hariri, in 2005. Hariri has also maintained that there was no coordination between the Lebanese army and Hezbollah during recent fighting in northern Lebanon against militant groups.
Lebanon's armed forces and Hezbollah, however, have often worked in sync to combat jihadis trying to cross the country's restive borders. And Hariri's ascension to the position of prime minister was recently made possible through negotiations that saw Michel Aoun, an ally of Hezbollah, take Lebanon's presidency in October. Hezbollah also forms the third-largest part of Lebanon's dominant political coalition.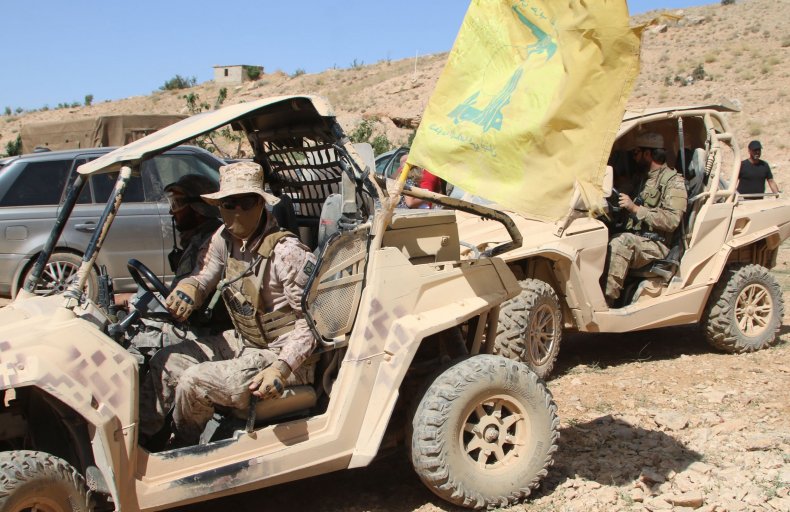 In a statement sent Monday to Newsweek by a representative of Hezbollah and attributed to media relations head Mohammad Afif, the group dismissed Trump's statement, pointing out that the group is actually deeply engaged in combat against ISIS and Al-Qaeda and that "Hezbollah is, in fact, a genuine component of the Lebanese society."
Hezbollah took its criticism one step further and charged Trump and previous U.S. leaders with supporting groups tied to ISIS and Al-Qaeda through military intervention that destabilized local governments. "It is obvious that Mr. Trump is ignorant of Hezbollah, maybe of the whole region and its political and social formation. He probably doesn't see anything in the region except for Israel and oil tanks. It is obvious that he and his advisers suffer a compound ignorance of Hezbollah and terrorism," Afif said, according to a statement sent to Newsweek.
"The United States and its regional allies have stood throughout all the years of this current crisis in the Middle East, with al-Nusra [Front], ISIS, and many other terrorist groups that are affiliated with Al-Qaeda, whereas Hezbollah was on the front lines defending Lebanon along with the Lebanese army against terrorism and armed terrorist groups," he added.
Trump's comments came as Hezbollah fighters and their allies in the Syrian military were wrapping up a weeklong operation to defeat militants in the barrens of Arsal, northeast of Beirut, where Hayat Tahrir al-Sham, a coalition that includes the group formerly known as Al-Qaeda's Nusra Front, and ISIS hold territory. The offensive resulted in a cease-fire and mass expulsion of militants from some of their last ground in Lebanon to rebel-held territory in northwestern Syria. Hezbollah fighters also support Syrian President Bashar al-Assad and his military against rebels and opposition groups that have tried to overthrow his government since 2011.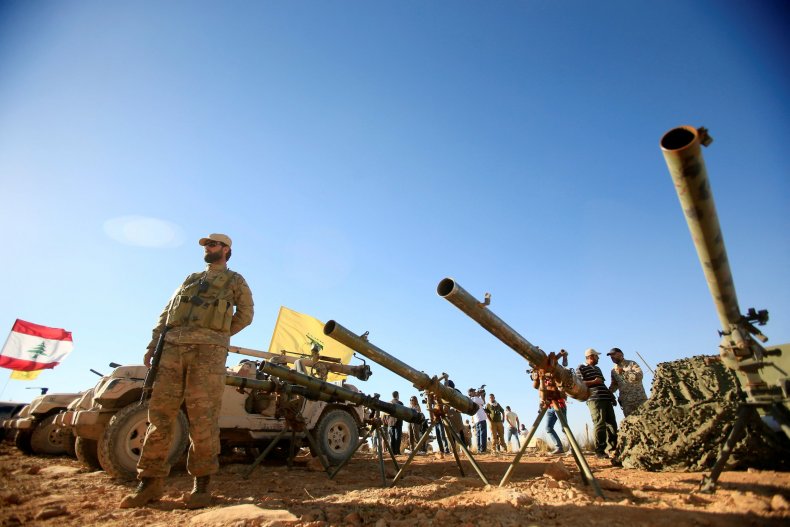 This isn't the first time Trump has been caught off guard by questions about Hezbollah. In September 2015, months after announcing his run for the presidency, Trump appeared to strike out on his knowledge of crucial power players in the Middle East during an interview with conservative radio talk show host Hugh Hewitt.
After accusing Hewitt of throwing "gotcha questions" at him, Trump failed to identify Qassem Soleimani of the Iranian Revolutionary Guard Corps' elite Quds Force, Hezbollah Secretary-General Hassan Nasrallah, Al-Qaeda leader Ayman al-Zawahiri, Nusra Front head Abu Mohammad al-Julani and ISIS chief Abu Bakr al-Baghdadi.
"Of course I don't know them. I've never met them. I haven't been, you know, in a position to meet them," Trump said at the time. "If they're still there, which is unlikely in many cases, but if they're still there, I will know them better than I know you."