Dog the Bounty Hunter Leaves Brian Laundrie Search After Injuring Himself
Dog the Bounty Hunter has left his search for Brian Laundrie due to an injury.
The reality television star, 68, has been leading a high-profile search for the 23-year-old fugitive who is wanted in connection with the murder of his fiancee Gabby Petito.
Dog, whose real name is Duane Chapman, has gone back to Colorado while his team remains on the search in Florida.
Josh Benson of Florida news outlet WFLA has confirmed that Chapman sustained an ankle injury in the search.
"DOG. Just got an update from Dog the Bounty Hunter's team. They say he's headed back to Colorado soon to meet with his doctor after injuring his ankle in the search," Benson tweeted.
"He's also raising funds to continue what he calls an 'expensive search.'"
Benson confirmed that Chapman assembled a team to continue the search in his absence.
He added: "Team says he's put together a talented network of local team members he calls the 'Florida Team' that will continue the search while he's gone. He says he will continue to process leads in Colorado while he's there."
Meanwhile, Chapman's daughter Lyssa Chapman also confirmed that her father has gone back to Colorado to "handle some business."
"Dad is headed back to Colorado temporarily to handle some business. (Remember, he was in Florida on his honeymoon)," she tweeted.
Prior to embarking on the search for Laundrie, Chapman has just gotten remarried to his new wife Francie Frane.
Lyssa Chapman added: "We are still actively searching for #BrianLaundrie, leaving a team in place in Florida. As always, whatever I can share with you, I will."
However, in another tweet, she added: "I've been asked to not share active information due to the large amount of media surrounding the case."
This update from Lyssa, who was known as Baby Lyssa on her father's reality TV show, came after she reportedly teased "big news" in a tweet that was later deleted.
A police search is ongoing for Laundrie in Carlton Reserve near his family home in North Port, Florida, but police said they have yet to find any evidence of the man who was last seen by his parents on September 13.
Chapman's search has been mainly focused on islands near Fort De Soto Parkin, and the team is also investigating tips that the fugitive was spotted on the Appalachian Trail.
Laundrie is wanted for questioning in connection with the death of Gabby Petito, who went missing while the couple were on a road trip. Petito's remains were found in Wyoming on 19 September. Laundrie has been charged with unauthorized use of a debit card and a warrant issued for his arrest.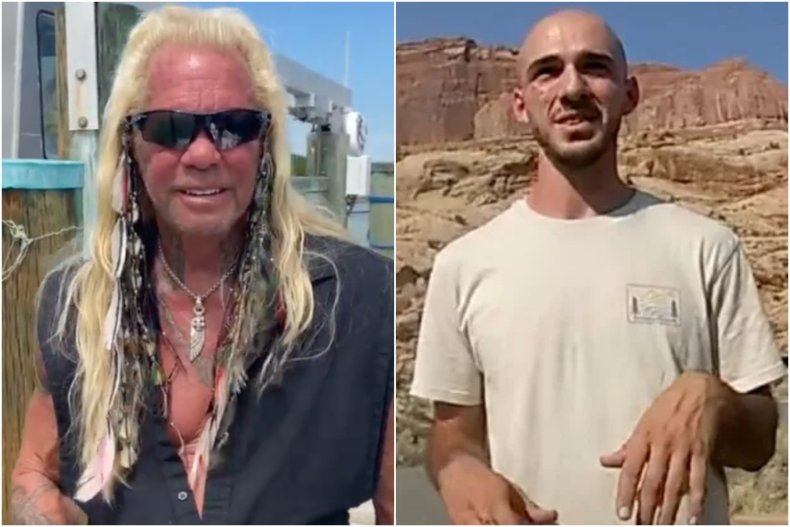 Correction 10/11/21, 1:10 p.m. ET: This article was updated to correctly state the current charges against Brian Laundrie.