Ring Doorbell Video of Dog Being Kicked, Slammed Onto Sidewalk Sparks Probe
Ring doorbell footage has captured a horrifying attack on a dog in Washington, and officials are now asking for help identifying the individual responsible.
On Monday, a hooded individual was caught by various cameras picking up and slamming a dog into the ground before kicking it. The incident occurred just after 6:30 a.m. on Pomeroy Road, Southeast Washington.
The Humane Rescue Alliance investigates animal abuse cases in Washington D.C., and told WUSA9 that their humane law enforcement officers are currently investigating the incident. The group received multiple calls about it and various Ring doorbell clips have been submitted by local residents.
In the video, the individual is initially walking the dog but stops to lift it up, only to full-force slam it into the ground. The individual then kicked the small dog before continuing the walk. The dog can be heard crying in response to the attack.
"It is a particularly graphic and brutal depiction of, unfortunately, some of the things that go on in this city and in many others," Dan D'Eramo, the director of field services at the Humane Rescue Alliance, told NBC Washington D.C.
"Animals are parts of our family. We're long past the point of recognizing the fact that they're living, feeling, sentient beings. And this type of barbaric handling of them—there's just no place for it."
One neighbor told Fox 5 that she awoke to the noise of an animal crying through her doorbell camera, but didn't expect to find as cruel an attack she found on the video after.
A neighbor, although unclear if the same one due to anonymity, who owns one of the Ring doorbells that captured the incident told WUSA9, "honestly it breaks my heart."
"I immediately cried," she said. "I cried. Dogs are no different from children."
The Humane Rescue Alliance is asking anyone with information to call them on 202-723-5730.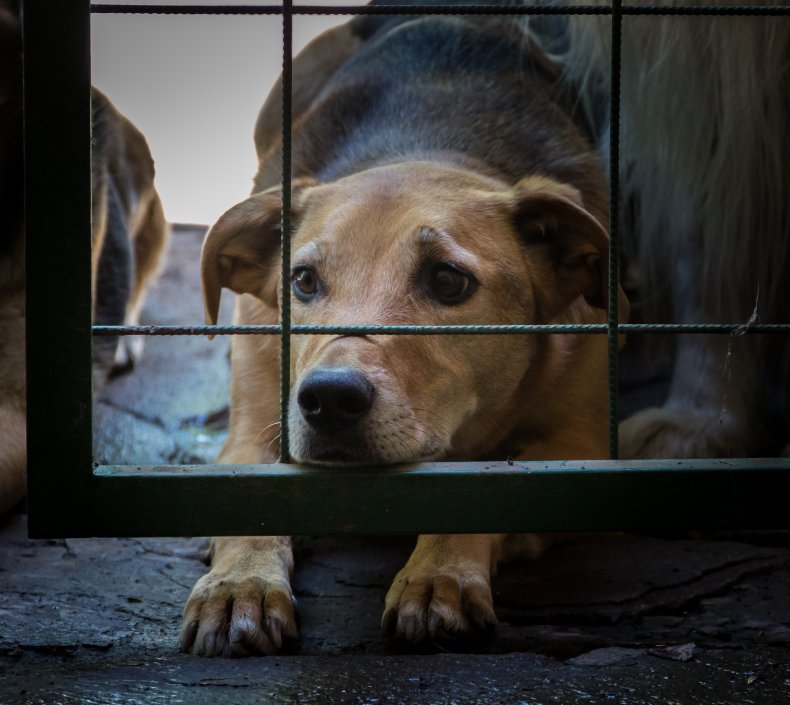 In Washington, a person can be found guilty of animal cruelty in the first degree when they "intentionally inflicts substantial pain on, causes physical injury to or kills an animal by a means causing undue suffering or while manifesting an extreme indifference to life, or forces a minor to inflict unnecessary pain, injury, or death on an animal."
Animal cruelty in the first degree is a class C felony in the state.
Just last week, the release of surveillance footage in which two boys were caught seemingly encouraging a dog to attack a cat outside a house resulted in the arrests of those allegedly involved.
Several leads led to a 12-year-old and 17-year-old being detained. According to the Pennsylvania SPCA, they arrived with a parent to address the charges.
The teens now face felony charges of animal fighting and aggravated animal cruelty, and an additional charge of conspiracy.