A dog named Yuki is capturing hearts with the animal's eager hop toward her owner while getting picked up from daycare.
Some couldn't get enough of Yuki's interesting hop down the hall. "How can I not watch this 26 times?" a user inquired.
According to the United States Census Bureau, pet sitting and dog walking equate to around $236,000 in annual sales each year in the United States. Other pet care services total $393,000 in sales, and animal training comes out to $373,000 a year in sales as well.
The viral TikTok, captioned, "No better feeling than picking up your dog from daycare #dogsofttiktok #puppy #doglover #daycare #bestfriend #americaneskimo #foryou #fyp #Dogtopia," has been viewed 746,000 times since it was posted on February 26.
In the short six-second clip shared by user @rajjaehsan, or Rajja, a video of an American Eskimo dog getting picked up from doggie daycare is highlighted with the song "Happy Dog" by DJ Moody playing.
Yuki is walked on a leash and harness by an employee at the daycare Dogtopia, but the eager dog hopped down the hall on her back legs to get to her owner on the other side.
The dog appeared to be trying to get there faster, but she was slowed down because of the leash. However, that didn't stop her from hopping with anticipation toward her owner next to the TikToker filming.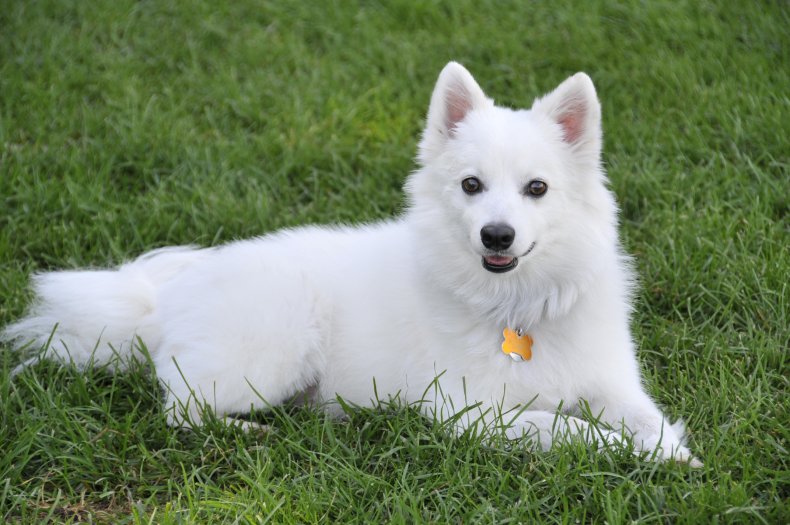 The video of the hopping dog garnered 38,900 likes so far with over two hundred comments, and viewers seemed to really appreciate Yuki's enthusiasm.
Some users imaged what Yuki must have been thinking during the viral moment. "Oh mom, thank God you're here," a TikToker joked. "I thought you forgot me."
People loved the wholesome moment between the dog and her owner. Comments included things like, "So adorable," and "This is so cute Omg."
Viewers couldn't get over the unique way Yuki moved down the hall. "That is one happy doggo," a TikToker pointed out.
Apparently, the dog hop isn't new for some people. "My dog will walk down any hallway like this," a viewer said. "Excited to go anywhere!"
However, the situation is new for some others. "Hehe so cute," a TikToker admitted. "I never see dogs walk like that."
TikTokers love the content showcasing Yuki's enthusiasm. "Come on now!" a viewer said. "This just made my day!"
While others equated the situation to more relatable situations. "Me after getting my paycheck and on my way to Chick-fil-A," a TikToker joked.
Newsweek reached out to @rajjaehsan for comment but didn't hear back in time for publication.