More Than Half of All Dogs Are Overweight. Here's How to Keep Your Puppy From Being One of Them
Ollie is delivering fresh, nutritious meals to keep your dog fit—and happy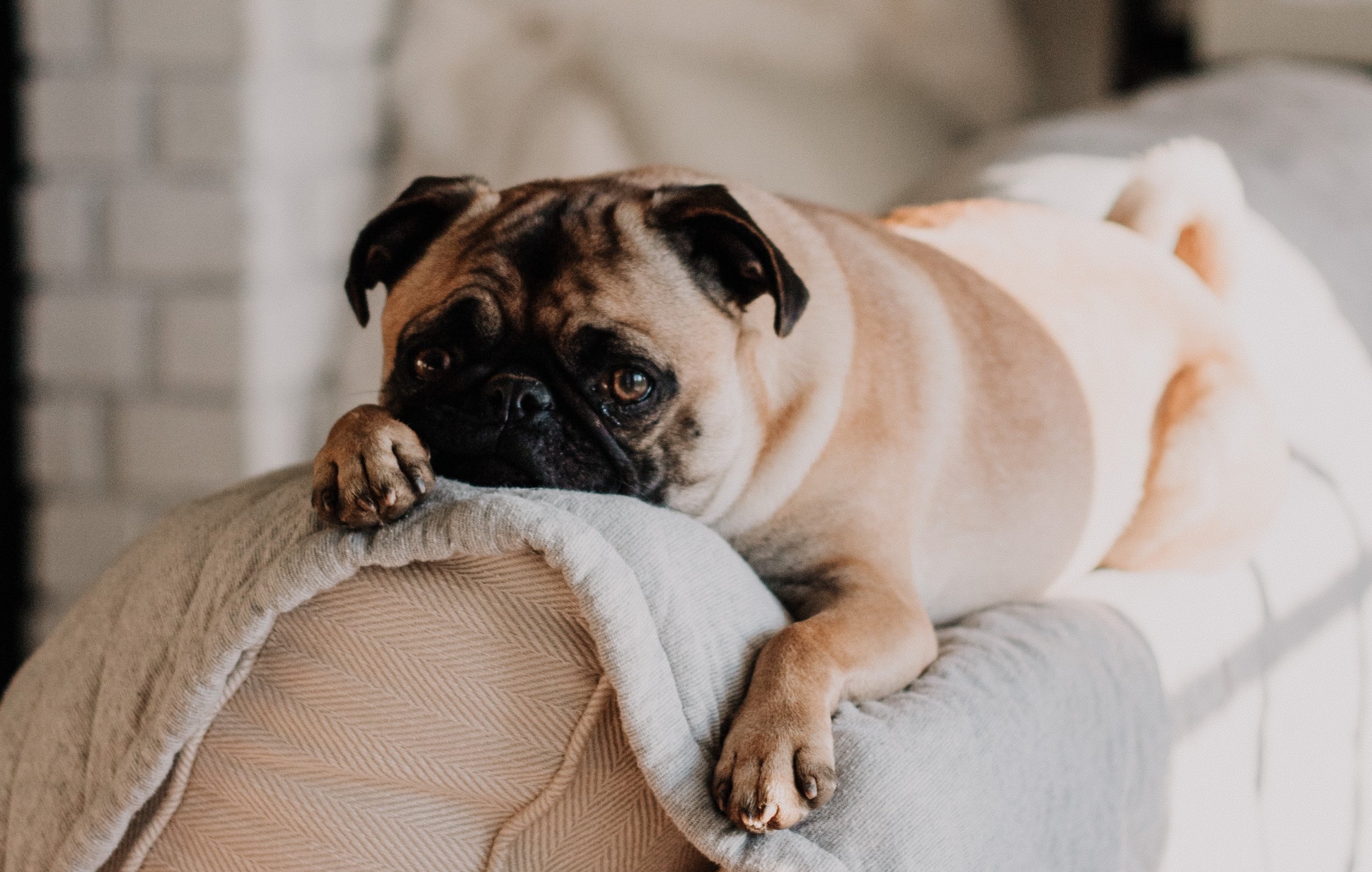 Affiliate content
More than half of household cats and dogs are overweight or obese, according to the Association for Pet Obesity Prevention (APOP). Excess weight can cause or worsen joint disease, heart problems and Type 2 diabetes in our furry friends—and ultimately shorten their life span.
But keeping your pets healthy is tough—especially when you don't know what's in their food. "The majority of pet owners are overwhelmed with pet food choices and conflicting dietary advice," explains APOP president Dr. Ernie Ward. "And [they] desperately want help and nutritional recommendations from veterinarians."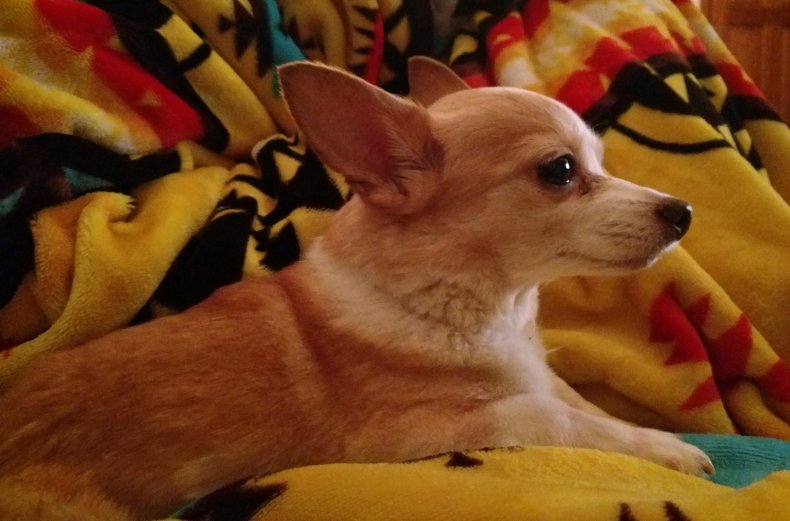 Newsweek subscription offers >
Afraid that Mabel, my 7-year old chihuahua, might put on some winter weight, I switched to Ollie, a new meal-kit delivery service for dogs.
The folks at Ollie worked with a veterinary nutritionist to formulate recipes that are precisely balanced and complete, to help your dog maintain their weight. They use hormone-free meat from human-grade farms and produce and seeds that have been sustainably sourced. And there's no fillers, artificial flavoring or preservatives. It looks like food. How many dog foods can you say that about?
I created a profile on the Ollie website, with Mabel's age, weight, breed and allergies. Then I chose which type of protein I thought she would enjoy the most—beef, chicken, turkey or lamb.
Newsweek subscription offers >
Days later, a brightly colored box was waiting for me at my doorstep. Inside were vacuum-sealed meals, feeding instructions, a scooper and a "puptainer" to keep the food nice and fresh.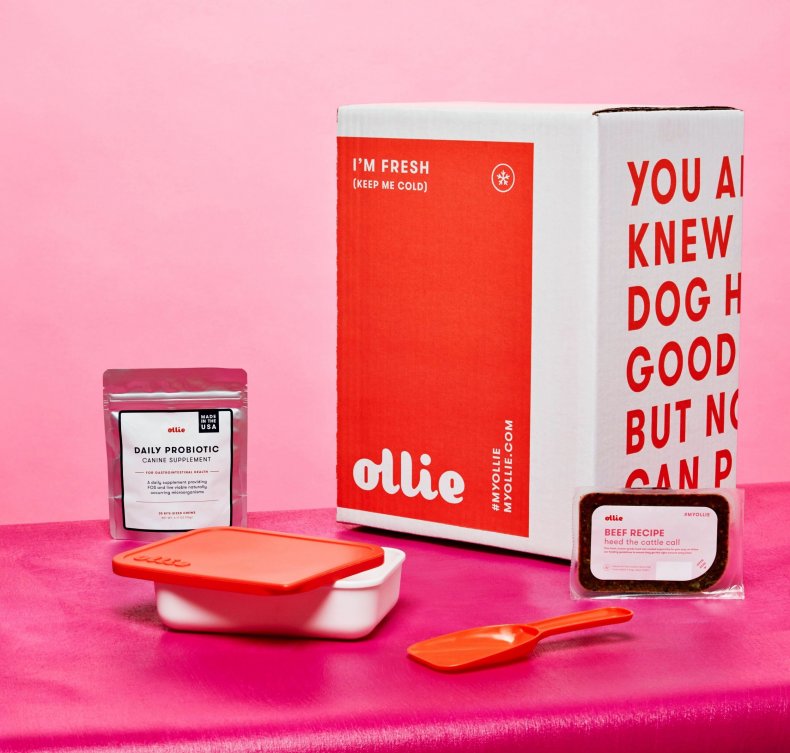 The team at Ollie has created an ideal meal plan tailored to each dog's size, age and activity level. One enticing element was how you're told exactly how much food to give at every meal. When dinner rooled around, I just popped out of the fridge and gave Mabel a single scoop of Hearty Beef Eats. There was no cooking or heating!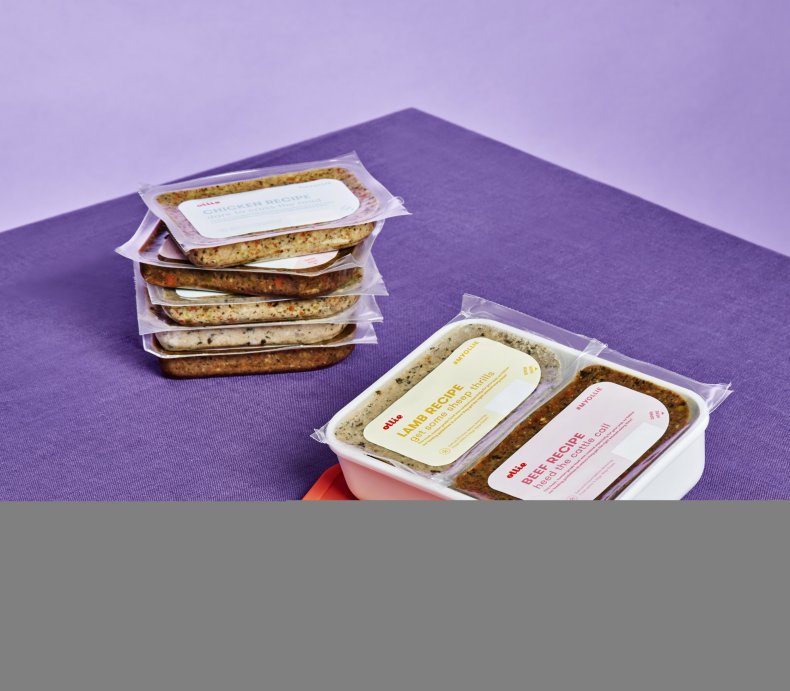 And I could see it was chock full of meat, potatoes, carrots and chia seeds. Mabel licked the plate clean every time!
I was thrilled with how fresh and appetizing her food looked—and made from human-grade, nutritionally balanced ingredients, how good it was for her. Plus, I could relax knowing I'd given her just the right amount. Ollie makes dinnertime fun for the both of us and got a tail-wagging thumbs, er, paws up from my favorite girl.
Newsweek has affiliate partnerships, so if you make a purchase using our links we may earn a share of the sale.
More Than Half of All Dogs Are Overweight. Here's How to Keep Your Puppy From Being One of Them | Culture