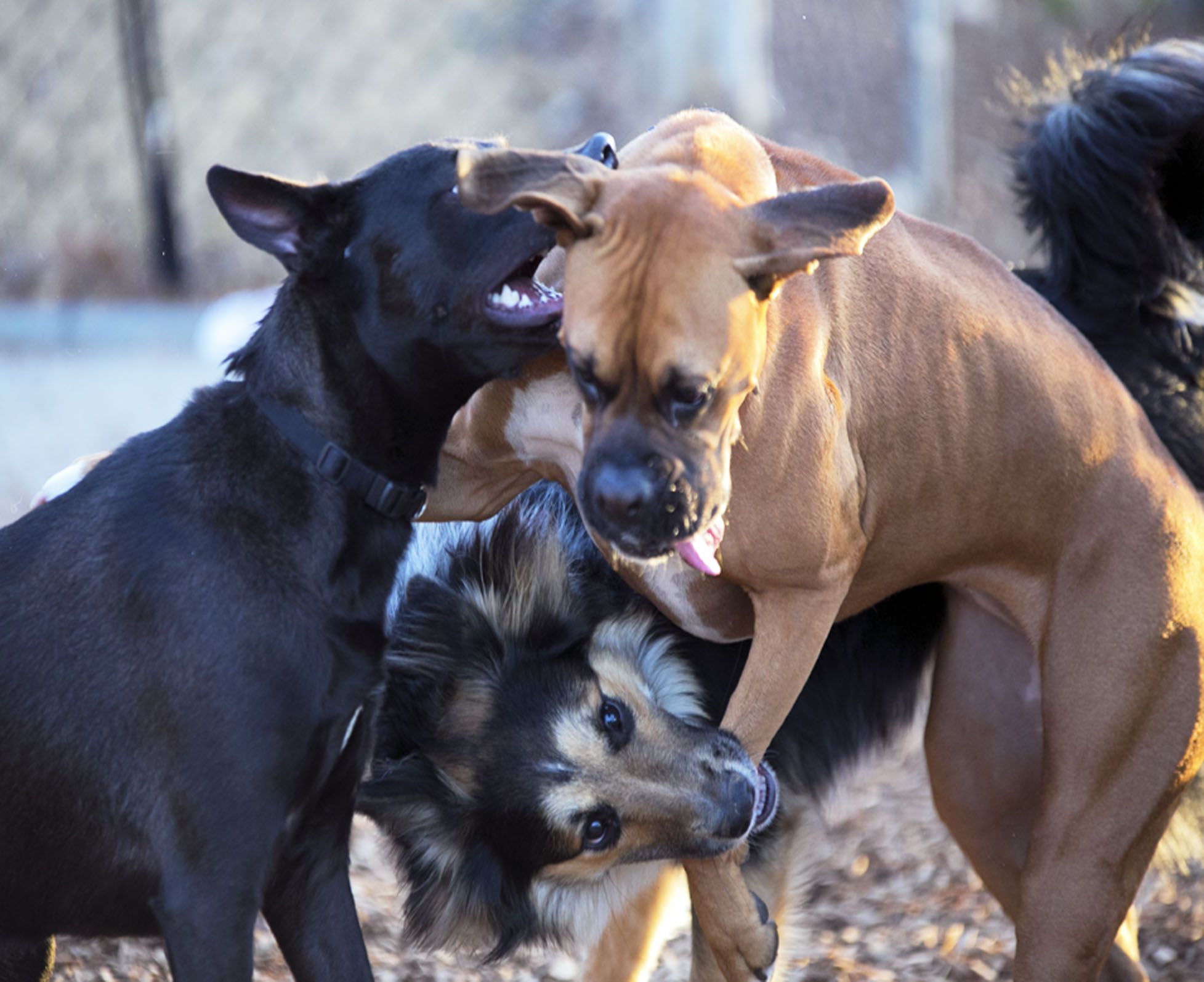 Footage of an unidentified white woman calling the cops and alleging verbal assault after she argued with a black man because his dog apparently humped hers has gone viral on social media.
A series of videos posted to Facebook showed an extended argument between Franklin Baxley, 42, who filmed the incident, a female dog owner and an employee at the Attleboro Dog Park in Massachusetts.
The altercation prompted the nickname "Dog Park Debbie," inspired by last year's "BBQ Becky," Jennifer Schulte, who sparked outrage online last year when footage emerged of her calling 911 on a black family's barbecue. "If this is real...We've reached pinnacle whiteness," one Twitter user wrote of the Attleboro incident. "This is just insane."
In one video, dog-owner Baxley filmed the woman apparently phoning police in the midst of the argument. The woman complains Baxley is "verbally assaulting" her.
"The dogs are humping each other and she's calling the cops? Because my dog humped her dog?" Baxley said to the nearby park employee. "I've seen every other dog hump another dog here. And she tells me to leave, and now she's calling the cops? Like, are you serious?"
He then approaches the blonde woman as she moves away from him, saying, "You heard of BBQ Becky? Because this is the newest one, right here." He goes on to read out what appears to be her car's number plate.
In another video, Baxley says to the woman, "I don't have to leave the park because my dog tried to hump your dog." She interjects, saying, "Your dog keeps humping my dog and assaulting him."
"My dog's assaulting your dog? Do you listen to yourself?" he says as the park employee enters the frame. "Are you people serious? My dog assaulted your dog?"
In another clip, the woman is pictured saying "Get away from me" as Baxley approaches her. "No, you leave the park with your dog," he responds before a police officer arrives. The Attleboro Police Department did not immediately respond to Newsweek's request for comment.
Baxley said the woman called in law enforcement because of his race. "I love when you can call the cops on people just because a dog humped your dog," Baxley said in one video. "No, you know what it is? Because I'm black she decided to call the cops...I bet if I was white you wouldn't have called the cops."
He later told Yahoo Lifestyle: "This woman wanted to impress upon me that she was superior… Her first instinct was to call the police when in conflict with a black person."