Dog Trapped in Drainage Pipe Freed by Rescuers After More Than 2 Hours
A 4-year-old dog named Hubert, nicknamed Bubba, spent more than two hours stuck in an underground pipe in a suburban Boston park on Wednesday. Crew members with the Boston Fire Department and other agencies worked together to free the dog and return him to his owner.
According to a tweet published by the Boston Fire Department, crew members used a camera to locate the position of the dog. Boston 25 reported that this rescue was especially emotional for Bubba's owner, who wished to remain anonymous to the outlet.
"He is our kid, we don't have any kids," the owner said.
Bubba recently celebrated four years with his rescue family, who said that while he is "shy and anxious," he is "so well tempered."
The outlet stated that Bubba got scared and ran inside the drainpipe when he was off his walker's leash. In addition to Bubba's weight, which made the rescue mission difficult, he also reportedly went deeper into the pipe when he was called by his owners.
"He's a little overweight like some of us, and it's a 16-inch pipe, so he's moving forward and he cannot move back, so we kept hitting him in the backside," Chris Fall of Boston Drain told Boston 25. "The fire guys were able to pull them out of the manhole."
Crews helped guide Bubba back toward the entrance of the pipe and he was freed just before the pipe split.
"I just can't thank the fire department and everyone that helped out," the owner told Boston 25. "This is one lucky dog. It's unbelievable."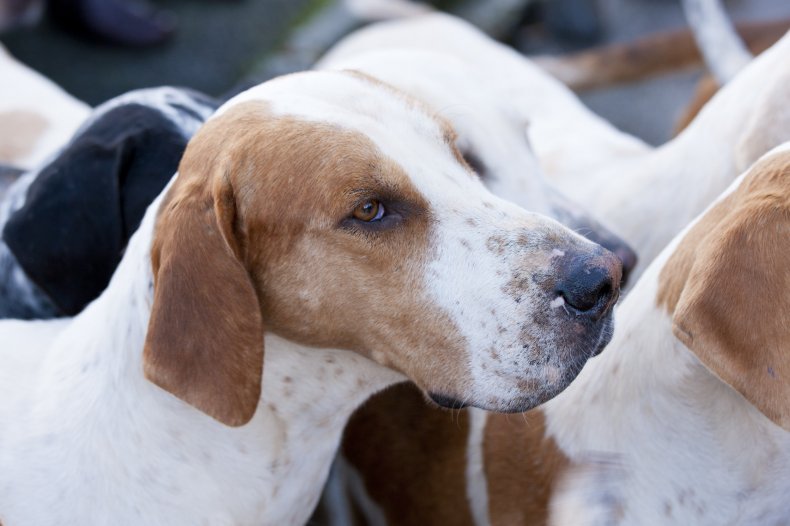 This is not the only animal rescue mission with a happy ending.
Newsweek reported that a Michigan firefighter adopted the stray kitten he helped rescue from a storm drain in August. Locals heard the kitten crying from the drain, and while police officers could also hear the kitten, they were unable to see it.
Brandon Mulvaney joined the other firefighters who then responded to the scene and discovered the kitten was trapped below ground. They concocted a plan to remove the kitten and found that the kitten was running in another smaller pipe.
Mulvaney spotted the kitten when it peeked around the pipe and quickly grabbed it and got it out of the pipe.
"At that moment I knew I wanted the kitten because it came right to me," he told Newsweek
After about two and a half months, Mulvaney was approved to adopt the kitten and he has since settled into his new forever home.
Newsweek reached out to the Boston Fire Department for further comment but did not hear back by press time.