Labrador Now Pays Owner's Rent After Becoming Internet Star: 'The Power'
A TikTok user has attracted nearly six million views for an appreciation video for her Chocolate Labrador named Tank.
In the video, captioned "The Power of Instagram," Tank can be seen sitting on the floor behind his Texas-based owner Ally Floth, while the text reads, "Paying less than $200 for your dog and now he's an internet star who literally pays your rent."
Tanks TikTok page @tankthebrownlab has over 117 thousand followers, while Ally's Instagram page of the same name has over 177 thousand followers.
Other highly viewed posts on Tank's page include an adorable video of Tank as a puppy which has over two million views, and an informative video on "Things you sign up for when you get a Labrador Retriever," with 2.5 million views.
Kimberly Lynn commented on the TikTok video: "Finally a dog that pays his own bills" with over 14 thousand likes, while another user said: "It's his house you're just living in it."
User AJ wrote: "how do ya teach them to make money cause mine are obviously slacking 🤣". Another user asked, "Girl how did you get a lab for so cheap!? Mine was $1600."
With the prevalence of animal videos across all social media channels, it's no wonder that it's one of the most popular forms of content, and the hashtag #pets on TikTok has over 65.4 billion views.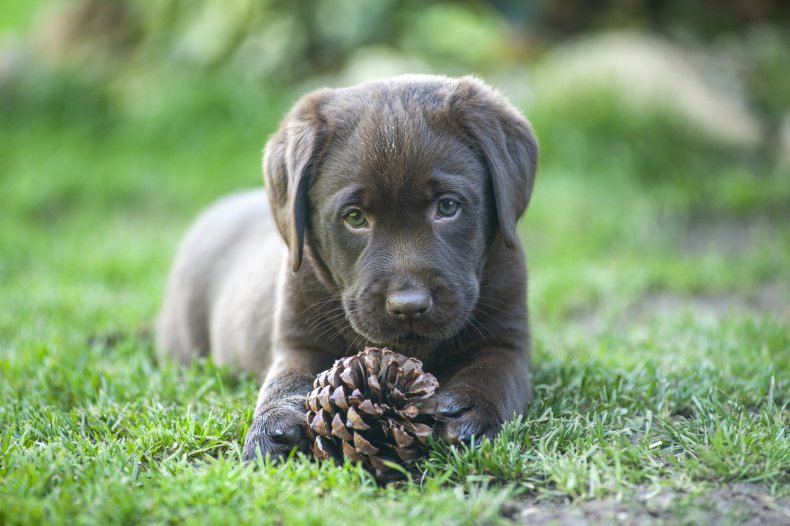 TikTok's Most Famous Pets
From cats to capuchins, social media has produced all manner of animal celebrities over the years with some, as in Ally's case above, generating a considerable revenue.
Here are some of TikToks most famous, and lucrative, pets.
Kody Antle, @kodyantle
Already popular on social media before the release of the infamous documentary Tiger King, Kody Antle is actually the son of Bhagavan 'Doc' Antle, who featured in the 2020 true crime show.
With over 29 million followers on TikTok, it's estimated that videos of his tigers rake in approximately $70,000 per post.
Jiffpom, @jiffpom
According to Jiffpom's Twitter page, he is the most followed animal on social media, with over 30 million followers across the platforms.
This 12-year-old Pomeranian's videos have amassed over 500 million likes on TikTok, and reportedly makes roughly $66,000 per post.
Bunny, @whataboutbunny
Bunny the talking dog is a very popular pup on TikTok with eight million followers.
Using buttons on a floor mat that speak different words, Bunny appears to communicate with his owner, allegedly asking questions and expressing emotions. The talkative pup reportedly makes over $18,000 per post.
Do you have funny and adorable videos or pictures of your pet you want to share? We want to see the best ones! Send them in to life@newsweek.com and they could appear on our site.