Dogecoin, Baby Doge Coin Prices Spike After Elon Musk Tweets 'Release the Doge'
Dogecoin trading activity spiked on Thursday morning as Elon Musk once again pushed the cryptocurrency on his Twitter account.
The Tesla and SpaceX CEO tweeted "Release the Doge!" at 4:43 a.m. ET at the exact same time as the token was experiencing a small price spike.
It is unclear if Musk caused the spike or if his tweet was simply a response to it.
Musk then followed up with another tweet, in which he repeatedly wrote "Baby Doge, doo, doo, doo, doo, doo" in reference to the highly popular children's song "Baby Shark."
Afterwards, a cryptocurrency token called Baby Doge Coin rose sharply in value and its trading volume almost doubled within an hour.
CoinMarketCap data showed that Dogecoin was worth around $0.239 before Musk's first tweet and hit $0.257 about an hour later.
The meme-based cryptocurrency has fluctuated in price since. It was up just over 1 percent on the day as of around 7:30 a.m. ET. Trading volume remained sharply up.
It is hard to give an absolute figure on how much Baby Doge Coin increased in price, as its price is too low to be specifically tracked by CoinMarketCap. It was worth less than $0.00000001 before Musk's second tweet and was up around 30 percent as of around 7:30 a.m. ET.
Both tweets attracted a lot of attention, with the "release the Doge" tweet gaining more than 55,000 likes in just over two hours.
Musk is often associated with Dogecoin, the meme cryptocurrency that was launched as a joke in 2013. It is based on the 'doge' internet meme featuring a Shiba Inu dog.
He is also seen as influential regarding the token's value, with his tweets often coinciding with the token's price rising.
The opposite can also happen, however, such as when the price of Dogecoin tanked after Musk's highly anticipated SNL appearance in May.
Dogecoin has fallen in price over the past couple of months following its all time high of $0.73 on May 8, CoinMarketCap data shows.
Cryptocurrencies are notorious for their volatile prices, and experts have previously warned Newsweek about the risks and dangers associated with cryptocurrency trading.
Musk is also known for his tweets about bitcoin—the world's foremost cryptocurrency.
In May, the price of bitcoin fell after Musk announced Tesla would no longer be accepting it as payment, citing environmental concerns.
He then followed up by saying Tesla would start accepting it again once bitcoin mining becomes greener.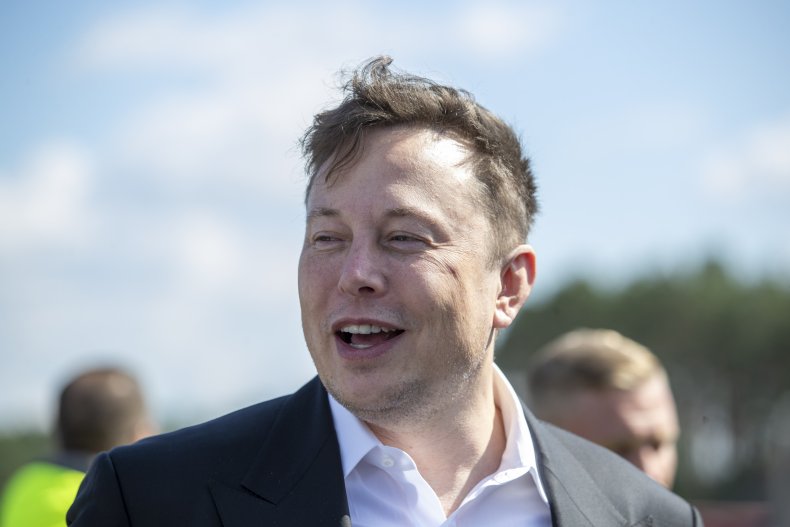 Update 07/01/2021, 8:00 a.m. ET: This article has been updated with further context throughout.