Dogecoin, the Crypto Launched as a Joke, May Have the Last Laugh
Bitcoin may receive indirect support from an unlikely source—Dogecoin.
Seeking Alpha, a crowd-sourced content service for financial markets, offers an intriguing view of Dogecoin, the parody cryptocurrency launched in 2013, and its relevance to Bitcoin.
"Every buyer of Dogecoin is (perhaps unwittingly) making a statement about the legitimacy of the Bretton Woods world order," the company said. "The zoomer generation is having a good laugh while exploring the intersection of central banking and technological disruption."
In July 1944, delegates from 44 nations met at Bretton Woods, New Hampshire and pegged the value of the U.S. dollar to gold.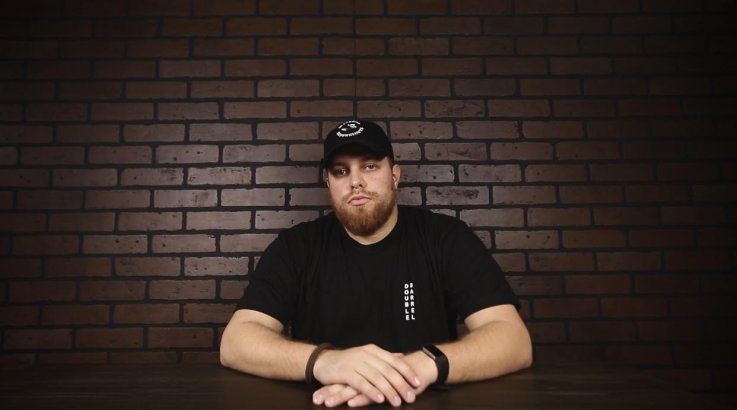 Glauber Contessoto, or Jaysn Prolifiq, is bullish about the future of Dogecoin.
Glauber Contessoto Jaysn Prolifiq
Delegates sought to create a foreign exchange system that would promote growth and preclude currency devaluation to gain a competitive edge. The agreement also stabilized the value of other currencies pegged to the greenback.
In August 1971, President Richard Nixon said the dollar could no longer be exchanged for gold. This effectively killed the Bretton Woods agreement.
The decision led to the fiat dollar, derided as critics as essentially worthless and accepted only because others believe it represents value. Bitcoin proponents say the cryptocurrency operates outside the world's banking system and therefore has the potential to change the nature of money and open finance to those previously excluded.
"To be sure, Dogecoin is little more than an internet joke," Seeking Alpha wrote. "This precisely the point. An entire generation of investors is speculating on their own meme currency, which is essentially a parody of money. Behind Dogecoin is a rebelliously nihilistic and perhaps dangerous idea that meme money is no more real than actual currency. It may be a joke, but it's a powerful one."
Paradoxically, the essentially worthless Dogecoin may bolster Bitcoin's standing as the world's leading cryptocurrency.
"In the long run, this phenomenon may convert to attitudes and beliefs that are very supportive of the idealism behind Bitcoin, which in our view is unlikely to be challenged given its entrenched network effects," Seeking Alpha said. "As we've stated before: Bitcoin may be inferior to other cryptocurrencies in a technical sense, but its price appreciation and ever-expanding popularity have attracted the best developers and strongest mining support."
But Dogecoin's sometimes stunning percent gains are off a small base—the crypto recently changed hands at $0.29, down 5.99% in the last 24 hours.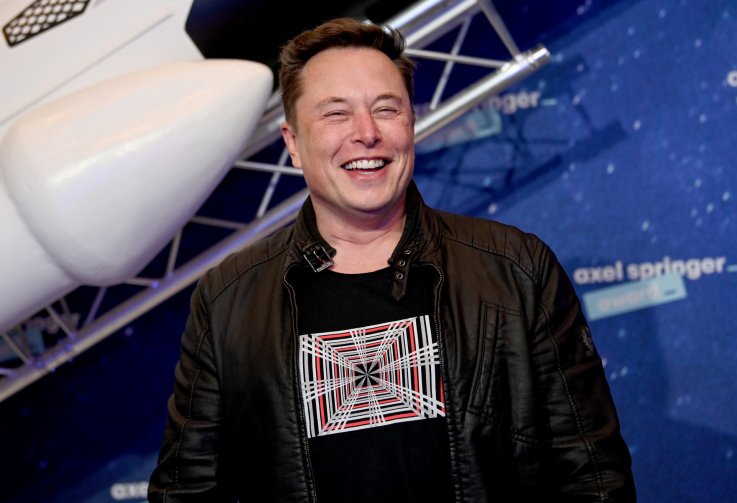 SpaceX owner and Tesla CEO Elon Musk poses on the red carpet of the Axel Springer Award 2020 on December 1, 2020 in Berlin. Musk has helped to increase the popularity of the cryptocurrency Dogecoin, which he has previously called "the people's crypto."
Britta Pedersen-Pool/Getty Images
Elon Musk, founder of Tesla and SpaceX, recently tweeted a picture of a smiling Shiba Inu, the hound symbolizing the cryptocurrency, dressed in a spacesuit planting the Dogecoin banner on the moon.
Musk is using the parody cryptocurrency to parody Apollo 11 astronauts Neil Armstrong and Buzz Aldrin planting the American flag on the lunar surface in July 1969—and to draw attention to his companies.
Musk's caption: "Conclusion: An old doge learns new tricks."
Bitcoin backers argue that traditional methods of establishing value—earnings, expenses, market share, innovation, future growth and profit—don't apply to the cryptocurrency. Further, they say the traditional concept of monetary value can't accurately size up Bitcoin.
The cryptocurrency is a network, and like social networks, the greater number of people who use the service the more valuable it becomes to the community, Bitcoin proponents say.
Unlike Bitcoin, there is no cap on the number of Dogecoins that can be produced— perhaps a wry comment on the U.S. Federal Reserve's policy of quantitative easing. There are now 120.3 billion bowsers in circulation.
However, proponents believe the limited number of Bitcoins is its primary strength.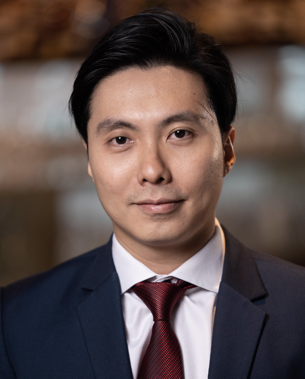 Lennard Neo, head of research, Stack Funds, Singapore (Photo credit: stackfunds.com)
stackfunds.com
Lennard Neo, head of research at Stack Funds in Singapore, said the recent downturn in Bitcoin's price may create a buying opportunity for gutsy investors.
Proponents believe Bitcoin's framework makes it resilient.
Bitcoin mining creates new coins by solving a complex computational puzzle with computers. Mining is necessary to maintain the blockchain, the unbreakable ledger of transactions underpinning the cryptocurrency.
If successful, a miner earns a predetermined number of the newly created Bitcoins as reward. A strong "hash rate" indicates vigorous Bitcoin mining activity. A "hash" is an alphanumeric code of a set length.
"We believe this pullback was long due, representing yet another healthy correction that deleveraging trades and resets the market," Neo said in a research report.
"However, we are skewed to believe the outcome results from short-term overheating in markets where traders are deleveraging and taking profits. Basically, what we are implying is that the fundamental narrative for Bitcoin to the upside has not changed."
Other cryptocurrencies, including Ethereum, XRP, Chainlink, Polkadot and Litecoin, were also caught in Bitcoin's downdraft.
Downturns happen regularly in any market—stock, oil, and copper, for example—and the Bitcoin market is no different.
"Some of (recent downturns) lasted much longer than the current pullback with even deeper declines in percentage terms," Neo said. "But more significantly, most ended up in V-shaped recovery, achieving newer highs in the following month. So what is the likelihood of this narrative repeating itself? I would say it is highly probable given that the macro and broader narrative has not changed. Hence, it might be good for one to turn this into a buy."
In mid-day trading Thursday, Bitcoin fetched $54,635.80.It's up 87.13% for the year. The market cap is $1.03 trillion, CoinDesk reported.
Market Pulse
The robots are here—and the software that brings them to life rewarded investors with a strong IPO.
Shares of UiPath, a maker of robot software, launched its IPO Wednesday on the New York Stock Exchange.

UiPath logo. The company, a maker of robot software, launched its IPO Wednesday. Founded in Romania in 2005, it is now based in New York.
uipath.com
The shares closed at $69 each, a gain of 23.21% from the offering price of $56 in a deal jointly led by Morgan Stanley, J.P. Morgan, Bank of America Securities, Credit Suisse, Barclays and Wells Fargo Securities.
The company's software allows robots to handle routine tasks quickly at low cost, freeing employees to work on more detailed and important work that will boost profits.
"Our platform leverages the power of artificial intelligence to enable our software robots to perform a vast array of actions as a human would when executing business processes," the company said in its registration statement filed with the U.S. Securities and Exchange Commission.
"These actions include, but are not limited to, logging into applications, extracting information from documents, moving folders, filling in forms, and updating information fields and databases."
On January 31, UiPath said it had 7,968 customers, including major companies such as Adobe, Applied Materials, Chevron, Chipotle Mexican Grill, CrowdStrike, CVS Health, Deutsche Post DHL, Generali, KDDI, SBA Communications, Takeda Pharmaceuticals, and Uber Technologies.
UiPath increased the size of the deal to 23.89 million shares, up from 21.28 million shares initially filed, and raised the price range to $52 to $54, up from the initial range of $43 to $50 a share.
"In this case, the price was right," John E. Fitzgibbon, founder and editor of IPOScoop in Rahway, New Jersey, told Newsweek.
Increasing the size of the deal and boosting the price per share underscored strong interest in the IPO.
The company was founded in Romania in 2005 and is now based in New York.