Dogecoin Spikes 5% After Coinbase Announces It Will Support the Cryptocurrency
The value of the Dogecoin cryptocurrency increased by 5 percent one hour after Coinbase announced that it will support it. The 5 percent increase in Dogecoin's value brought it to $0.33.
Coinbase, one of the United States' five most popular exchange websites, announced on Monday that its Coinbase Pro users could begin transferring DOGE into their accounts with trading to begin on June 3. Coinbase Pro is the site's paid service for experienced traders.
As such, Coinbase isn't making Dogecoin available on its primary website or mobile consumer app. Also, Dogecoin trading will only begin on Coinbase if it maintains enough liquidity in the cryptocurrency's token, Coinbase said in its announcement.
The company also said that Dogecoin's use on its site will proceed through four stages as the site administrators evaluate the cryptocurrency's "assessment for a healthy and orderly market."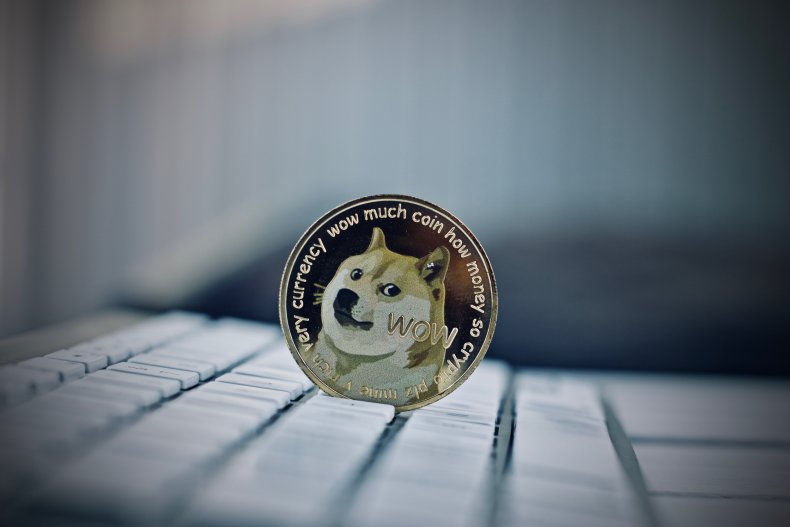 The first stage only allows transfers into user accounts. The second stage will allow users to only post a limit order, that is, to set their own price for buying or selling Dogecoin. The third stage will allow users to users to match their limit orders with interested buyers and sellers. The final stage allows for full trading.
Coinbase said it may keep the cryptocurrency in one stage for a longer period of time or suspend its trading entirely if it appears unstable.
Dogecoin's inclusion on Coinbase is likely to help increase its value and use. Dogecoin is also one of the seven cryptocurrencies currently used by the popular trading app Robinhood.
Dogecoin also rose in value during mid-May, possibly in connection to tweets by U.S. billionaire Elon Musk. Musk announced that he had been working with Dogecoin developers to improve the currency's transaction capabilities. At that time, Dogecoin's value increased to $0.74.
In early May, Musk asked his Twitter followers if his electric car and tech research company, Tesla, should accept Dogecoin. The next day, he announced that Tesla would no longer accept Bitcoin as a cryptocurrency. Bitcoin's mining requires massive computing power and fossil fuel use, he said, which can harm the environment. Bitcoin crashed in price a day later.
The Dogecoin cryptocurrency was started as a joke in 2013 by software engineers Billy Markus and Jackson Palmer. The duo sought to poke fun at cryptocurrencies by naming the currency after "Doge," a popular meme. The meme uses an image of Kabosu, a real-life Japanese Shiba Inu dog, and places broken English exclamations in multicolored Comic Sans font on top of it, usually to humorously express admiration or discomfort.
"Unlike Bitcoin, which is designed to be scarce," Coinbase wrote in its Tuesday announcement, "Dogecoin is intentionally abundant—10,000 new coins are mined every minute and there is no maximum supply."
Newsweek contacted Coinbase for comment.