DOJ Calls for Investigation in Paul Manafort Indictment Leak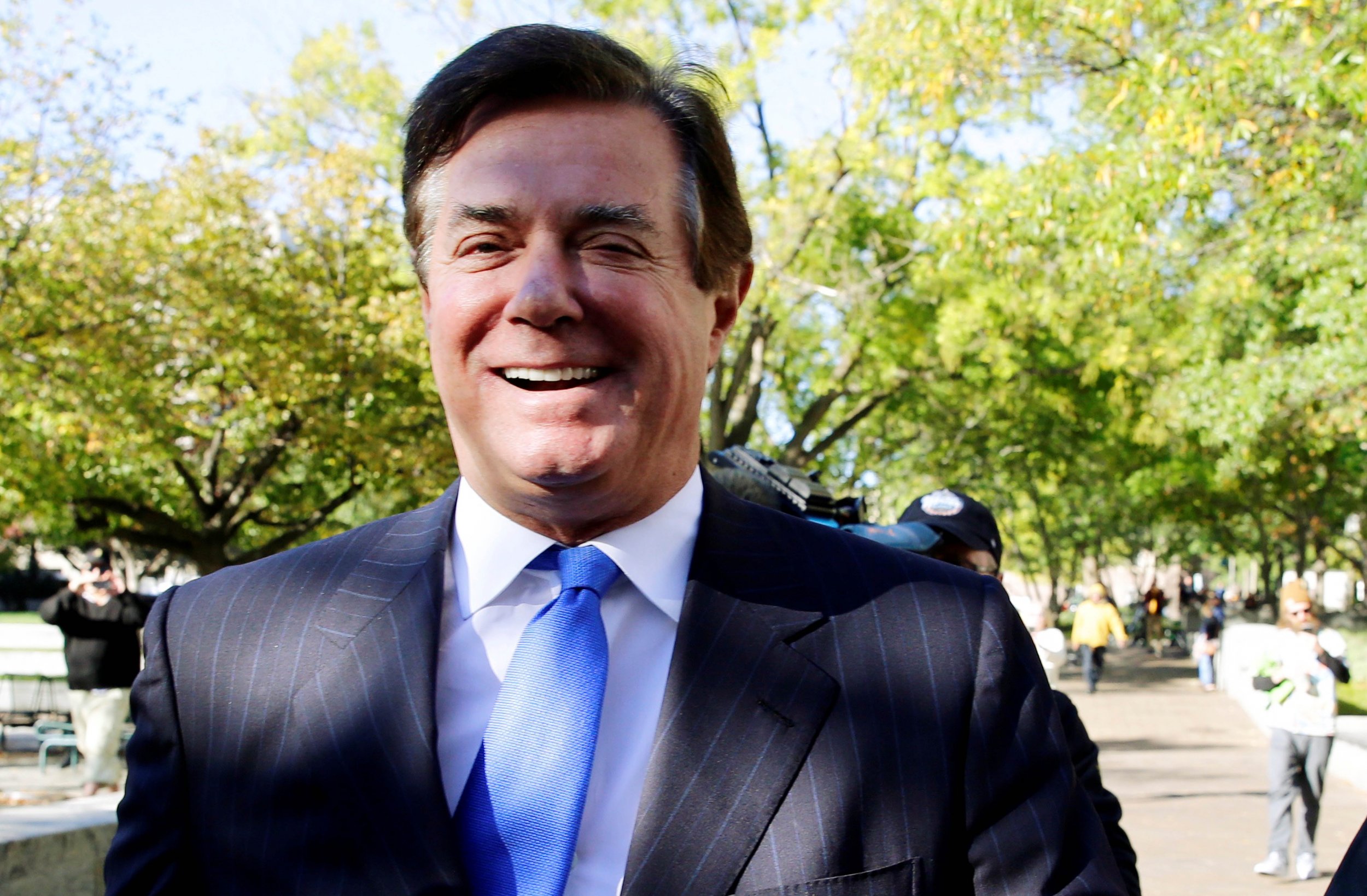 The Department of Justice has called on its oversight branch to open an investigation into the leak of details about special counsel Robert Mueller's first indictment against former Trump campaign chairman Paul Manafort.
Last Friday, CNN was first to report a federal grand jury in Washington had approved the indictment, which was under seal on orders from a federal judge.
Without naming the defendants, sources told the broadcaster plans had been made to take those facing charges into custody on Monday. Sources also confirmed the indictment and pending arrests to The Wall Street Journal.
The leak "has been referred to the Inspector General's office for investigation," Sarah Isgur Flores, director of public affairs, told Newsweek.
Manafort and his business partner Richard Gates were arraigned on charges of money laundering and placed under house arrest after turning themselves in to the FBI on Monday. Both pled not guilty to the charges.
A sealed indictment must be kept secret until the defendant is in custody or has been released pending trial. Mueller is investigating if the Trump campaign assisted the Kremlin's efforts to interfere in the 2016 election.
Read more: Americans will march in the streets in 48 U.S. states if Trump fires Robert Mueller
The Department of Justice's Office of the Inspector General (OIG) conducts oversight for the department and weighs whether to investigate DOJ conduct following referrals.
"Consistent with our practice of not confirming or denying the existence of investigations, we respectfully decline to comment," said John Lavinsky, senior counsel to the DOJ's Inspector General.
Republicans called for the leak to be investigated Sunday. "Disclosing grand jury material is a violation of the law," said Representative Trey Gowdy, chairman of the House Oversight Committee, in an interview on Fox News Sunday.
Gowdy, a Republican from South Carolina and former federal prosecutor, told Fox anchor Chris Wallace that "it is kind of ironic that the people charged with investigating the law and executing the law would violate the law." Gowdy's office did not respond to questions and a request for comment.
"The only conversation I've had with Robert Mueller, it was stressing to him the importance of cutting out the leaks with respect to serious investigations," Gowdy said.
"Depending upon who disclosed this to CNN, it could be a crime," said New Jersey Governor Chris Christie, a former federal prosecutor, during an interview with George Stephanopoulos, host of ABC News show This Week on Sunday.
"Again, we don't know who leaked it to CNN," Christie said, indicating that it may not have been a member of Mueller's team who shared the details with the press. Court clerks also handle indictments. "It would be a crime if prosecutors or agents leaked it," he said, adding that it would be less serious if defense lawyers leaked the details.
After pressure from President Donald Trump this summer, Attorney General Jeff Sessions announced in early August that he had tripled the number of leak investigations that were being carried out by the end of the Obama administration.
Trump has repeatedly called for more leak investigations after a series of intelligence leaks early this year revealed details about his campaign's contacts with Russian officials during the 2016 election.