DOJ Calls On IRS to Release Donald Trump's Tax Returns to Congress
The Justice Department released a statement today calling on the IRS to release former President Donald Trump's tax returns.
This move comes a year after the Supreme Court stated his accountants had to share the tax returns and other financial records with Manhattan District Attorney Cyrus Vance Jr. due to a subpoena Vance issued as part of his criminal investigation into the Trump organization.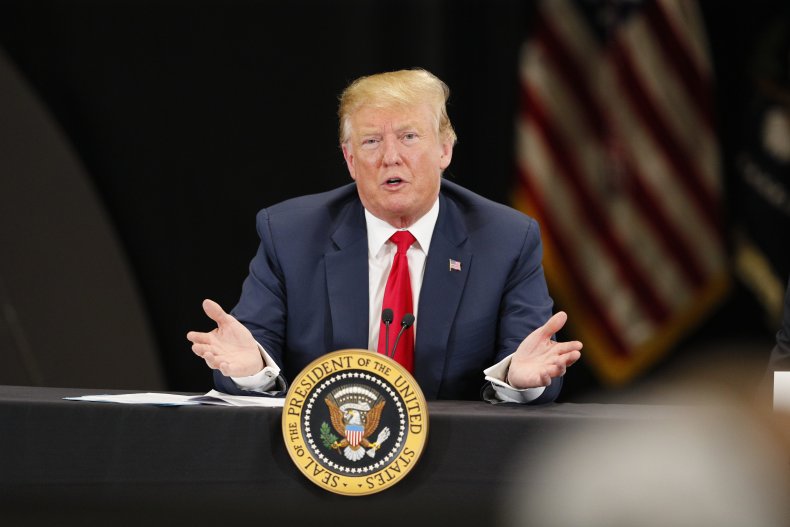 Discourse around the releasing of Trump's tax returns stood as a feature of his presidency, with Trump changing his position on this issue on several occasions. In the new DOJ statement, the department's legal counsel writes that the House Ways and Means Committee made the request with "legitimate legislative purpose."
"In assessing whether requested information could serve a legitimate legislative purpose, the Executive Branch must give due weight to Congress's status as a co-equal branch of government," the statement writes. "The Chairman of the House Ways and Means Committee has invoked sufficient reasons for requesting the former President's tax information."
Longtime Massachusetts Congressman Richard Neal chairs the Ways and Means Committee and has stayed persistent in his inquiry over Trump's tenure. He said the following in a statement:
"As I have maintained for years, the Committee's case is very strong and the law is on our side," he wrote. "I am glad that the Department of Justice agrees and that we can move forward."
House Speaker Nancy Pelosi backed her colleague in a statement released by her office:
"Today, the Biden Administration has delivered a victory for the rule of law, as it respects the public interest by complying with Chairman Neal's request for Donald Trump's tax returns," she said. "As Speaker, on behalf of the House of Representatives, I applaud Chairman Neal for his dignified pursuit of the truth and the Biden Administration Department of Justice for its respect for the law."
She followed this saying the former president's tax returns are a matter of national security and that Americans "deserve to know the facts of his troubling conflicts of interest."
Updated 07/30/2021, 3:33 p.m. ET: This story has been updated with a statement from Speaker of the House Nancy Pelosi and Representative Richard Meal of Massachusetts.