DOJ Lawsuit Against Alabama Prison System Resurfaces Amid Plans to Expand It With COVID Funds
A Department of Justice (DOJ) lawsuit against the state of Alabama for unconstitutional conditions in prisons for men resurfaced after Governor Kay Ivey signed legislation on Friday enabling the use of COVID-19 relief funds to build more penitentiaries in the state.
"This is a pivotal moment for the trajectory of our state's criminal justice system," the Republican governor said, as she signed legislation for a plan that will use $400 million of Alabama's allotted COVID-19 relief to help fund the construction of several new prisons.
"Let me be clear, while more reform of the system can and does need to be addressed in the future—and I am committed to that as are many legislators—today's bill signing on the construction part of this issue is a major step forward," Ivey added.
Facing a DOJ lawsuit over Alabama's infamously violent prison system, the state House and Senate passed two bills earlier Friday to use the federal COVID-19 relief funding to partially pay for the construction of three large prisons—one in Elmore County with at least 4,000 beds; another in Escambia County also with around 4,000 beds; and a women's correctional facility.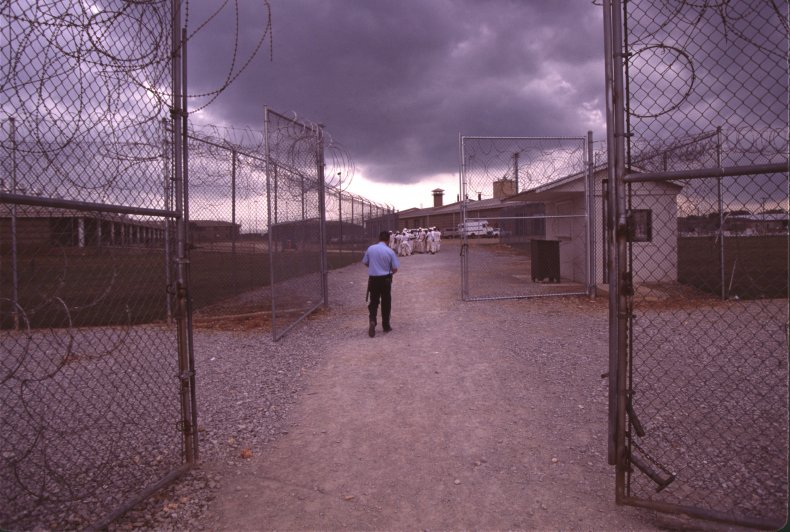 In December, the DOJ sued Alabama and the state's Department of Corrections over poor prison conditions for men, which allegedly violates the Constitution. The complaint alleged that the state fails to provide adequate protection from prison-on-prisoner violence and prison-on-prisoner sexual abuse, safe and sanitary conditions, and subjects prisoners to excessive force at the hands of prison staff.
"The United States Constitution requires Alabama to make sure that its prisons are safe and humane," said Assistant Attorney General Eric Dreiband for the Civil Rights Division.
Congressional Democrats have criticized Alabama for using COVID-19 relief funding for projects that aren't directly related to battling the pandemic and its economic impact. Alabama Representative Teri Sewell, a Democrat, said she was "deeply disturbed" by Ivey's plan.
In a letter, House Judiciary Committee Chairman Jerry Nadler asked Treasury Secretary Janet Yellen to prevent any state from "misusing" American Rescue Plan funds, "including Alabama, that seeks to direct this financial assistance to the expansion of its prison system."
Forty organizations, including the American Civil Liberties Union of Alabama and the Southern Poverty Law Center Action Fund, have signed a separate letter opposing the plan by Alabama GOP lawmakers to use relief funding to build new prisons.
Critics say the problems with the state's prison system extend beyond building conditions and construction of facilities would not fix systemic issues.
Ivey pushed back against Democrats Tuesday, saying "the federal government has never had an issue with throwing trillions of dollars toward their ideological pet projects."
Alabama state Senator Del Marsh, a Republican, defended the plan as one that would help Alabama "deal with our prisons."
Newsweek reached out to the Alabama Republican Party for comment.