DOJ Says Antitrust Lawsuit Against Google Has 'Nothing to Do' With President
The Department of Justice on Tuesday said that the antitrust lawsuit filed this morning against Google has nothing to do with President Donald Trump.
While on a call with reporters, Deputy Attorney General Jeffrey Rosen was asked about the timing of the lawsuit's filing and if the DOJ had any discussions with Trump before the case was brought.
"So, I think it's fair to say, this case has nothing to do with that subject," Rosen said. "This is an antitrust case about competitive conditions in the marketplace, and as I said earlier, it's been a matter of nonpartisan, bipartisan, kind of across-the-board interest."
He continued, "I think the one thing I would like to address is to make sure there's no confusion. There are people and there are concerns that are very separate from the antitrust issues we're talking about today. So, the antitrust case is very separate from the questions about social media and some other technology issues that are out there."
During the call with reporters, Rosen was also asked why the department rushed this case and announced the lawsuit three weeks prior to the November 3 election.
In response, Rosen said, "I would disagree that it is a rush—as we said, the matter has been investigated for more than a year now."
"The department moves ahead when the facts and the law support doing so and when there's a conclusion that governmental action would be beneficial to competition," Rosen added. "And if anything, this was a situation where we might have even preferred to be quicker, but we want to make sure that we've done the work that's necessary and that we proceed now."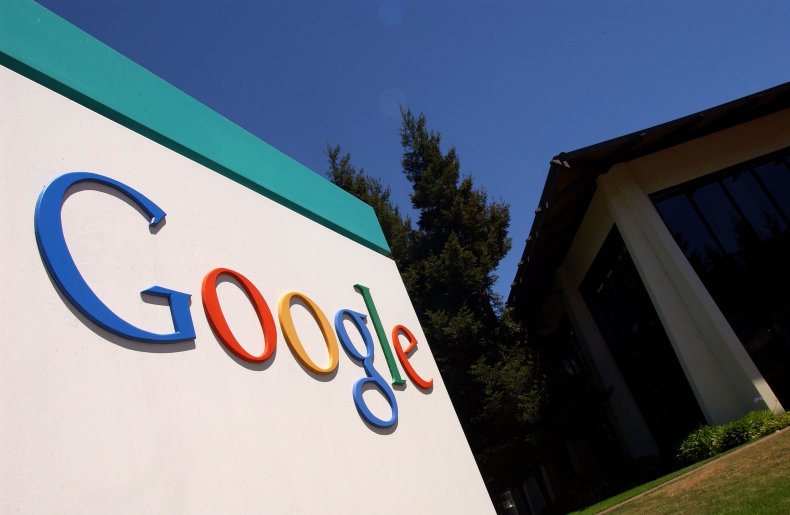 The comments from Rosen come after the DOJ announced its antitrust lawsuit against Google—a unit of Alphabet Inc., which has a market value over $1 trillion—alleging that the company has unlawfully maintained monopolies "through anticompetitive and exclusionary practices in the search and search advertising markets and to remedy the competitive harms."
In addition to the DOJ, 11 state attorney generals—from Arkansas, Florida, Georgia, Indiana, Kentucky, Louisiana, Mississippi, Missouri, Montana, South Carolina and Texas—also filed the lawsuit against Google.
The suit also alleges that Google has unlawfully maintained monopolies in search and search advertising by entering inclusivity agreements that forbid preinstallation of competing search engines, other agreements that force preinstallation of its search engine, long-term agreements with Apple that require Google to be the general search engine on Apple's Safari browser and "Generally using monopoly profits to buy preferential treatment for its search engine on devices, web browsers, and other search access points, creating a continuous and self-reinforcing cycle of monopolization."
"As one of the wealthiest companies on the planet with a market value of $1 trillion, Google is the monopoly gatekeeper to the internet for billions of users and countless advertisers worldwide," a press release from the DOJ stated. "For years, Google has accounted for almost 90 percent of all search queries in the United States and has used anticompetitive tactics to maintain and extend its monopolies in search and search advertising."
Trump has continued to be critical of big tech companies like Google and Facebook. In August, he told Breitbart News that he "100 percent" agrees that these companies have control over the information the public sees.
"The tech companies are very dishonest about that and about free speech," Trump told Breitbart News in August. "It could be a big problem for them at the appropriate time."
Google, which is based in Mountain View, California, has continued to deny any claims of unfair competition, and argues that while its business is vast, its services are helpful to consumers and it has long faced its fair share of competition.
The company has also claimed that since many of its services are free of charge, in exchange for a consumer's personal information, Google has no power over its consumers and is not stopping them from using other platforms.
In an email sent to Newsweek, a Google spokesperson wrote, "Today's lawsuit by the Department of Justice is deeply flawed. People use Google because they choose to—not because they're forced to or because they can't find alternatives."
The lawsuit filed today comes more than a year after the Department of Justice and the Federal Trade Commission opened antitrust investigations into four big tech companies, including Amazon, Apple, Facebook and Google.