Looks like this batch of Domino's Pizza got burnt. After starting a new promotion that played off all of the recent "Karen" memes and receiving backlash, the pizza company has dropped the ad.
A giveaway was posted on the Domino's New Zealand Facebook page on Tuesday, for all women named "Karen." Karen, if you're not aware, is an insult aimed at self-entitled women who are always asking to speak to a manager. Though the exact origin of the term remains unclear, it has gained in popularity amid the coronavirus pandemic.
The promotion, titled "Calling All (Nice) Karens," featured a woman crossing her arms with a short blonde bob haircut and a smirk.
"In 2020, 'Karen' is no longer content to speak to the manager. Now, she's dobbing in her neighbours, refusing to quarantine, or just being difficult," Domino's chief marketing officer, Allan Collins, said of the ad on Tuesday, as per NewsHub New Zealand. "Consequently, the name 'Karen' has become synonymous with anyone who is entitled, selfish and likes to complain. What used to be a light-hearted meme has become quite the insult to anyone actually named Karen."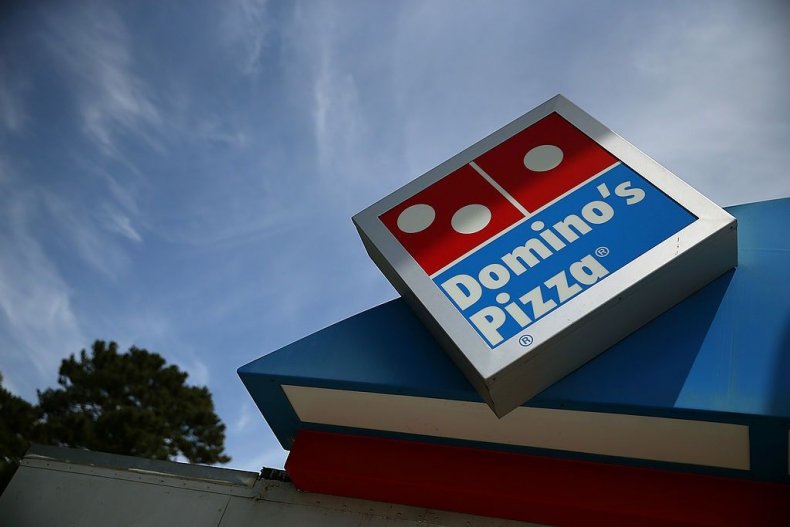 "Well, today we're taking the name Karen back," Collins added. "At Domino's, we're all about bringing people together and we want to celebrate all the great Karen's out there by shouting them a free pizza!"
The promotion was immediately met with backlash online, with people criticizing it for being tone-deaf. Some Twitter users felt that since the term "Karen" is used to call out entitled people (who sometimes inflict real harm and engage in racism), it's in poor taste to pun off of the meme with a free pizza giveaway. "I would like to speak to the manager of Domino's NZ for thinking that giving free pizzas to people called Karen is a good marketing idea," one Twitter user wrote.
"I hope Domino's sends a pizza to those Karens and an actual f**king Karen goes and complains about it not being up to standard lol," another chimed in.
On Wednesday, Domino's New Zealand removed the ad and apologized for the promotion. "We are sorry," the Facebook post began. "Throughout COVID-19 we've tried to bring a smile to customers faces, with our pizza and our social media." Clearly, Domino's realized the ad wasn't playing that well with people.
"Our intention was one of inclusivity only," the Facebook post continued. "Our pizza brings people together and we only had this at the heart of the giveaway. We want you to know that we are always listening and learning and when we get it wrong, we fix it."
Newsweek did not receive comment from Domino's Pizza at the time of publication.