Don McGahn Gave Mueller Valuable Obstruction Info Because He Feared Trump Was Setting Him Up: Report
Donald F. McGahn II, the current White House Counsel and assistant to President Donald Trump, has cooperated extensively with the Mueller investigation, the New York Times reported on Saturday.
The revelation raises the prospect that Mueller has gained access to first-hand accounts from an official who has been intimately involved in Trump's battle against an investigation he considers illegitimate.
McGahn's cooperation has reportedly centered on the issue of whether President Trump obstructed justice. In at least three voluntary interviews with investigators, McGahn also described the president's agitation towards the Russia investigation. The interviews totaled 30 hours over the past nine months, the Times said.
McGahn's testimony, according to the report, has included details of the firing of the former FBI director James Comey, as well as Trump's insistence that a loyalist, such as General Jeff Sessions, oversee the inquiry, and even questions about removing Mueller himself.
The White House counsel's cooperation -- described as pivotal -- began when Trump's first team of criminal lawyers decided, at first, to work with Mueller, feeling that that might end the enquiry quicker.
Subsequently, as Trump changed lawyers, and grew increasingly hostile, a concern arose that the President might seek to blame McGahn for any illegal obstruction, the report suggested, prompting his cooperation. The White House disputed this to the Times.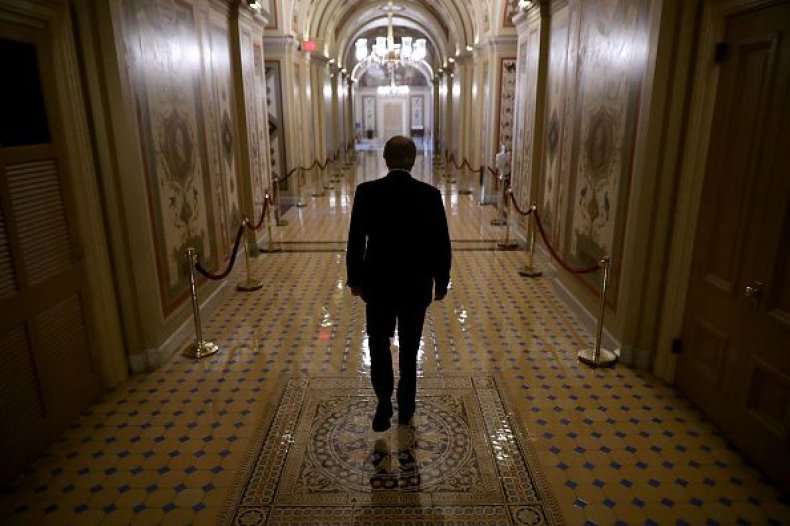 "The president and Don have a great relationship," the White House press secretary, Sarah Huckabee Sanders, said in a statement. "He appreciates all the hard work he's done, particularly his help and expertise with the judges, and the Supreme Court."
Trump has so far avoided being interviewed by Mueller and his team. But McGahn's interviews have given likely given him valuable information on the President's actions and intentions.
McGahn reportedly threatened to quit in January when Trump sought to fire Mueller amid the FBI investigation, according to previous Newsweek reports.
The Times story cites sources saying that McGahn has referred to Trump as 'King Kong' for his mercurial and capricious temper.
The revelations will likely strain their relationship further.