What Are Donald, Melania And Ivanka Trump Doing in Poland?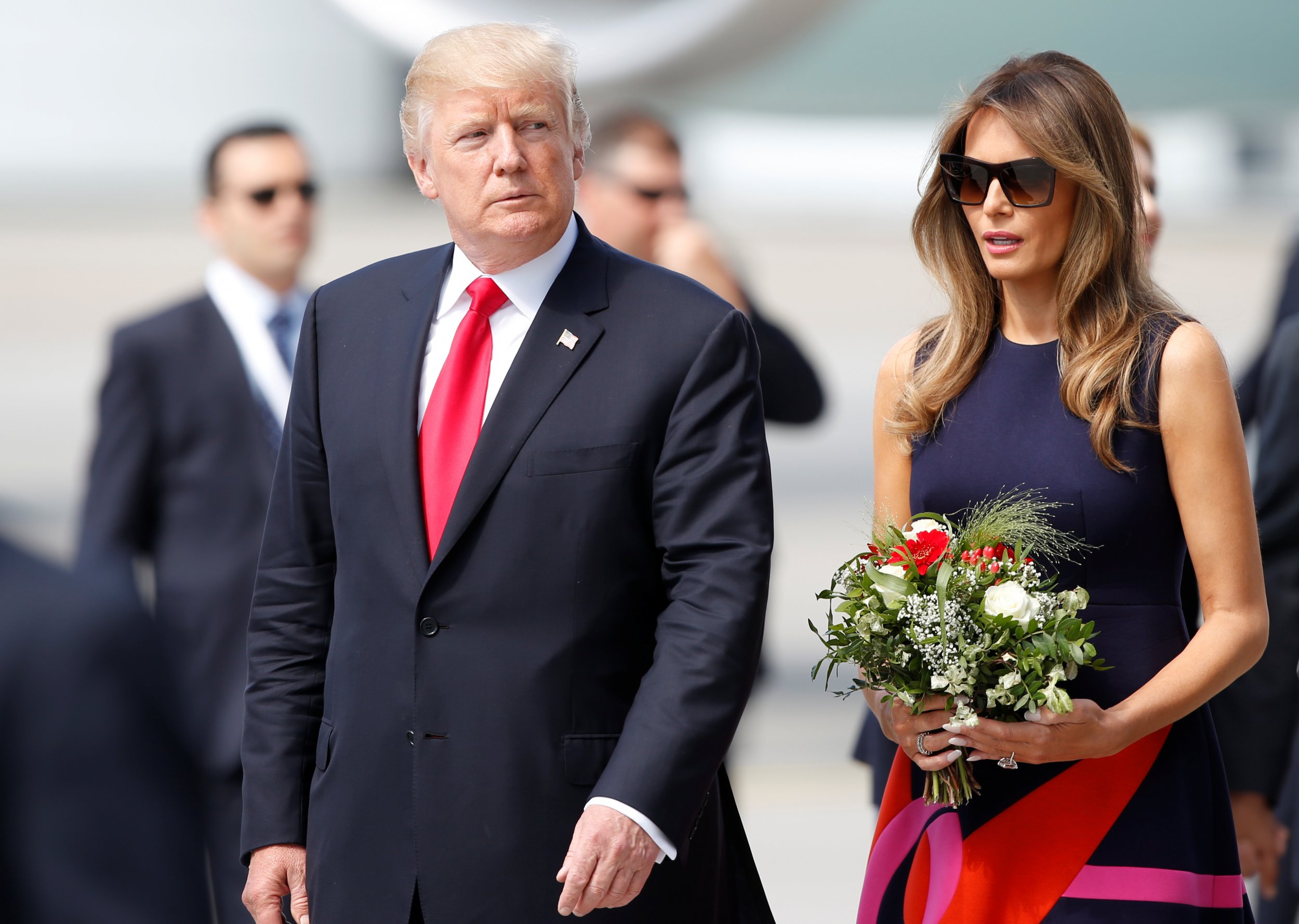 President Donald Trump landed in Europe Wednesday night ahead of the G20 summit, where he's expected to continue efforts to redefine America's place in the world amid the president's "America First" ideology on trade and economic relations.
But the trip isn't an outright rejection of international diplomacy—the first family made a two-day pit stop in Poland to reaffirm the U.S.'s alliance with the central European country, complete with photo opportunities, speeches and a grand display of optics by First Lady Melania Trump and Ivanka Trump, first daughter and special assistant to her father. Trump will be tested once again on the international stage, meeting with Polish President Andrzej Duda, who wishes to discuss a range of specific issues like energy independence from Russia, rather than "some general talk about world security."
Related: First Lady Melania Trump Will Finally Move Back in With Donald at the White House
Poland serves as another rare moment for Melania Trump to distinguish herself as a new first lady, after months of silence on the issues she included in her platform along the 2016 presidential campaign trail, like cyberbullying. The first lady warmed up a crowd Thursday for her husband, describing Poland as a "beautiful country" and alluding to issues the president regularly touches on in his own remarks, from American security to fear of terror.
"As many of you know, a main focus of my husband's presidency is safety and security of the American people," Trump said Thursday. "I think all of us can agree, people should be able to live their lives without fear, no matter what country they live in. That is my wish for all of us around the world."
For the first daughter, the trip serves as yet another opportunity to establish herself as a political figure and influential member of the Trump team, though it remains unclear whether Ivanka Trump will eventually publicly announce her own positions on several key issues, including international relations, climate change and social causes.
Ivanka Trump visited the Monument to the Ghetto Heroes Thursday, where she laid a wreath and paid respects to the Polish Jews who were killed during the Holocaust. The president was not in attendance, receiving condemnation from the international community, including Chief Rabbi of Poland Michael Shudrich, who described the absence as "a slight.
"It was a deeply moving experience to be able to visit The Monument to the Ghetto Heroes and the POLIN Museum of the History of the Polish Jews," Trump wrote on Instagram Thursday morning. "It was a privilege to be able to pay my respects and remember with gratitude those who fought with such tenacity against all odds."
Meanwhile, Trump used the trip to express his full support to NATO in a eyebrow-raising speech in which he said "the fundamental question of our time is whether the West has the will to survive.
"Do we have the confidence in our values to defend them at any cost?" the president asked a crowd. "Do we have enough respect for our citizens to protect our borders? Do we have the desire and the courage to preserve our civilization in the face of those who would subvert and destroy it?"
The first family's trip to Poland is being hailed as Trump's strongest commitment to his nation's friendship with European countries yet, as well as his deepest rebuke of Russia's actions in last year's election and support of hostile foreign networks across the globe.
The visit also marked another successful deal by the Trump administration in selling its military power. Trump announced Thursday Poland had agreed to purchase its missile defense system, dubbed "Patriot." The purchase follows the completion of a weapons deal with Saudi Arabia during Trump's first international trip valued at nearly $110 billion.
The first family will next head to Germany for the global forum, where Trump is expected to meet with Russian President Vladimir Putin for a formal sit-down exchange, along with several other high-profile speeches and events before returning to the White House Saturday.