But His Emails: Read Donald Trump Jr.'s Messages About Russian Government-Backed Clinton Intel Meeting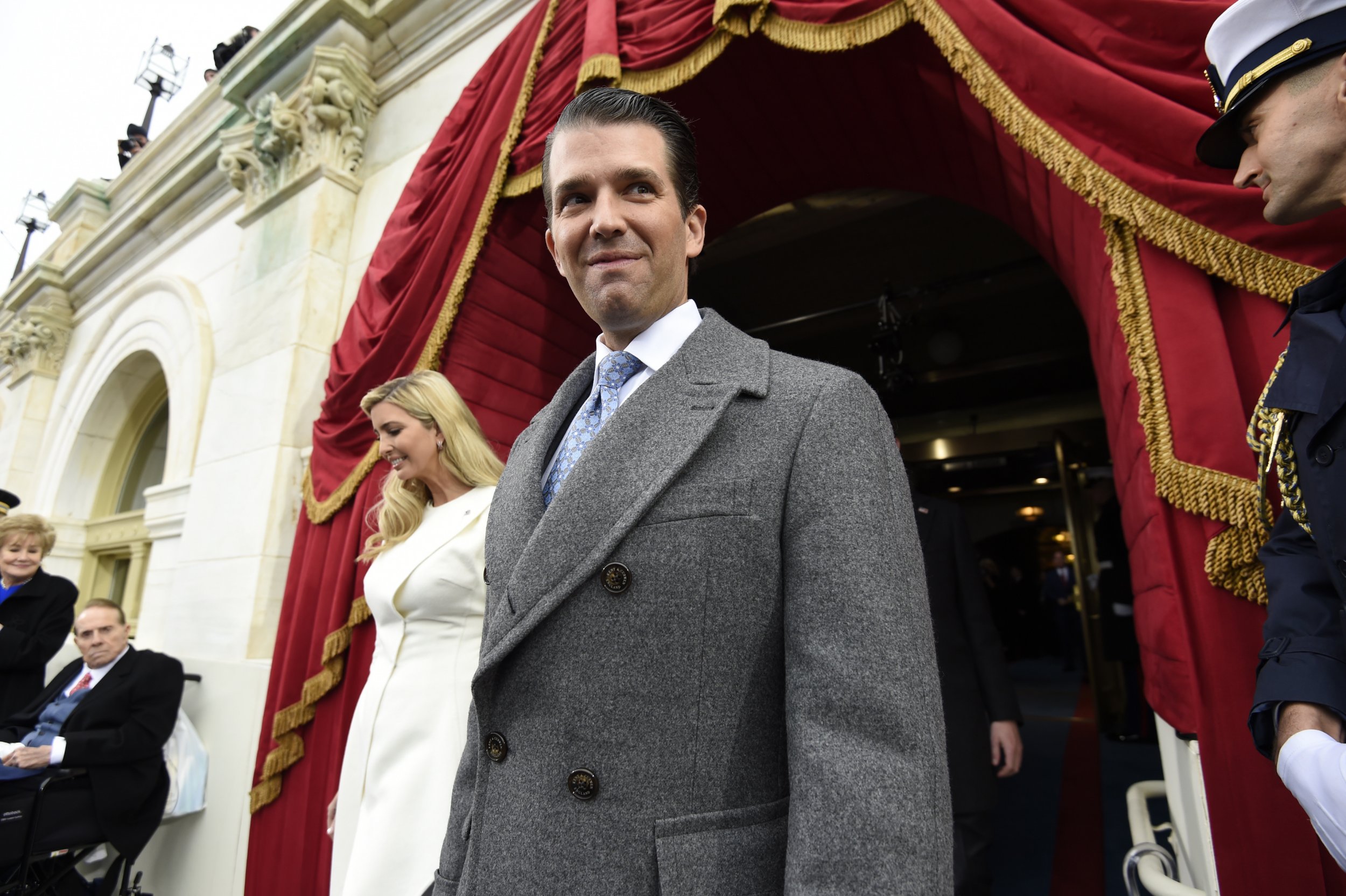 First son Donald Trump Jr. publicly shared Tuesday the email chain that led to a meeting with him, Jared Kushner, Paul Manafort and Russian lawyer Natalia Veselnitskaya last summer as the campaign pursued damaging information about Hillary Clinton.
In two posts on his Twitter account that dropped just before a New York Times story with the same information, Trump Jr. published about 15 messages between him and Rob Goldstone, a public relations manager who set up the conference. The email thread is titled "Russia - Clinton - private and confidential."
Trump Jr. has said that he didn't receive any useful information from Veselnitskaya and insisted she wasn't part of the Kremlin's plan to interfere in the U.S. election. But the messages tell a different story—at one point, Goldstone mentions "Russia and its government's support for Mr. Trump" as well as a "Russian government attorney." Later, Trump Jr. says that if the Clinton dirt is "what you say I love it."
Read the full emails below.
Trump Jr.'s emails were sure to be compared with those of Clinton, the Democratic presidential nominee who used a private email server while secretary of state from 2009 to 2013. Hundreds of Clinton's messages were released through the U.S. State Department.
It wasn't her only run-in with an email scandal: Last fall, WikiLeaks posted the hacked contents of Clinton campaign chairman John Podesta's inbox. Clinton ultimately lost the election, and now, months later, the Trump campaign is being investigated for any possible links to the Russian government.
Trump Jr., for his part, hired New York City lawyer Alan Futerfas in order to represent him once news of the meeting broke.
"In my view, this is much ado about nothing. During this busy period, Robert Goldstone contacted Don Jr. in an email and suggested that people had information concerning alleged wrongdoing by Democratic Party front-runner, Hillary Clinton, in her dealings with Russia," Futerfas told the Times on Monday. "Don Jr.'s takeaway from this communication was that someone had information potentially helpful to the campaign and it was coming from someone he knew. Don Jr. had no knowledge as to what specific information, if any, would be discussed."