The Trump Campaign Was Paying Don Jr.'s Russia Lawyer in June—Before the Meeting News Broke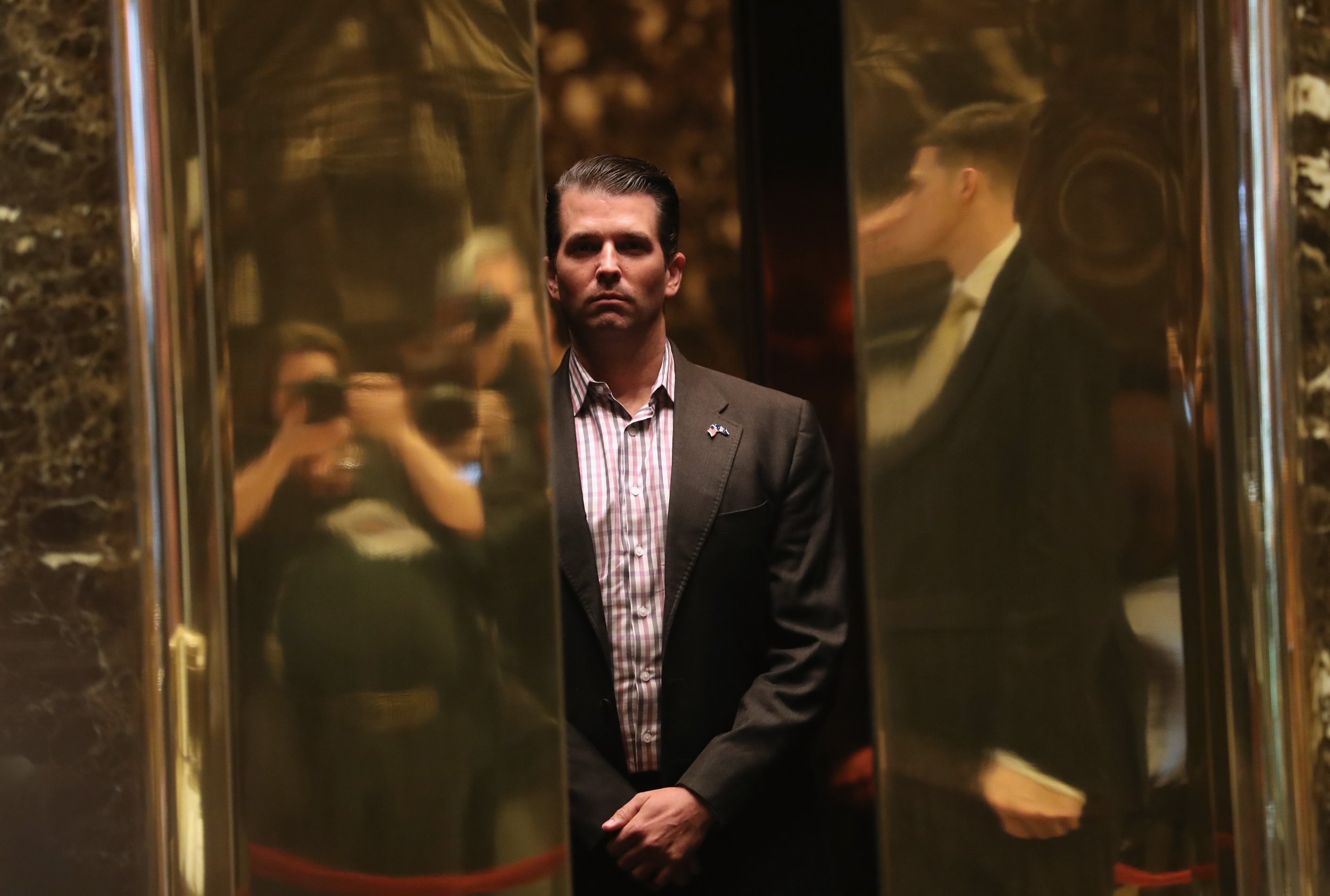 New York City attorney Alan Futerfas was announced Monday to be the lawyer representing first son Donald Trump Jr. in the still-developing investigation into whether the Trump campaign had any contact with Russian officials who interfered in the U.S. presidential election. But he started getting paid last month.
Federal Election Commission documents filed Saturday showed that the Donald J. Trump for President, Inc. campaign committee paid Futerfas' law offices $50,000 on June 27 for "legal consulting," as Reuters pointed out.
The news could shake up the ever-evolving timeline of who knew what and when.
The New York Times broke the news last weekend that Trump Jr., Jared Kushner and Paul Manafort had met with Russian lawyer Natalia Veselnitskaya at Trump Tower during the summer of 2016. Trump Jr. admitted to the meeting and said the trio had talked about adoption, but on Sunday, the Times came out with another report revealing that Trump Jr. had only attended because the attorney had vowed to share dirt on Hillary Clinton.
On Monday, White House spokeswoman Sarah Huckabee Sanders told reporters the president had only heard about his son's meeting "in the last couple of days," according to CNN.
On Tuesday, Trump Jr. publicly shared the email chain that preceded the meeting. The messages in part refer to "Russia and its government's support for Mr. Trump" and "official documents and information that would incriminate Hillary and her dealings with Russia and would be very useful." The next day, Futerfas confirmed that he was taking on the case.
By Friday, news outlets were reporting there were eight people, Trump Jr. included, who went to the meeting.
Saturday's FEC form was for the second quarter and also includes payments for "legal consulting" to Jones Day, a firm known for its close relationship with Trump, and the Trump Corporation. But the portion about Futerfas was getting the most attention, even causing Democratic Rep. Raja Krishnamoorthi, of Illinois, to tweet about it.
The development also followed a Yahoo News story based on White House sources that claimed Trump's legal team knew "more than three weeks ago" about Trump Jr.'s emails.