Donald and Melania Trump Offered a Used Gold Toilet After Being Told They Couldn't Borrow a Van Gogh Painting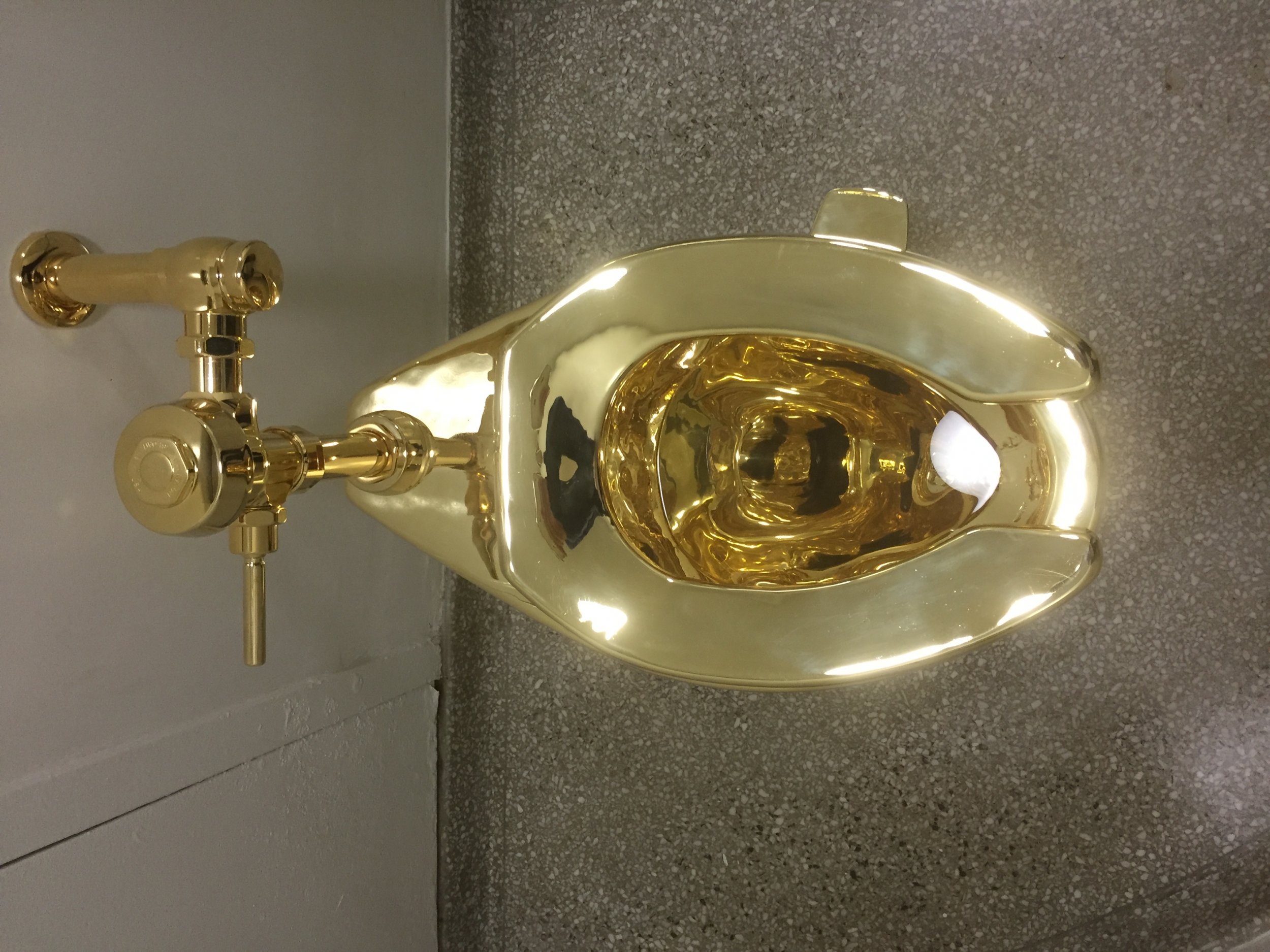 The chief curator of a New York City art museum refused to lend the White House a Vincent Van Gogh painting for President Donald Trump and his wife Melania's living quarters but did come up with a novel alternative suggestion: a used 18-karat solid gold toilet.
Related: Trump loves showing off the White House bathrooms
The fully functional toilet had been on display in the Guggenheim in a public restroom for guests to use for the past year and was characterized by critics as a work of satire aimed at excessive wealth in America.
But now that the exhibit has closed, the museum's curator Nancy Spector told officials they can use it, "should the President and First Lady have any interest in installing it in the White House," she wrote in an e-mail obtained by The Washington Post.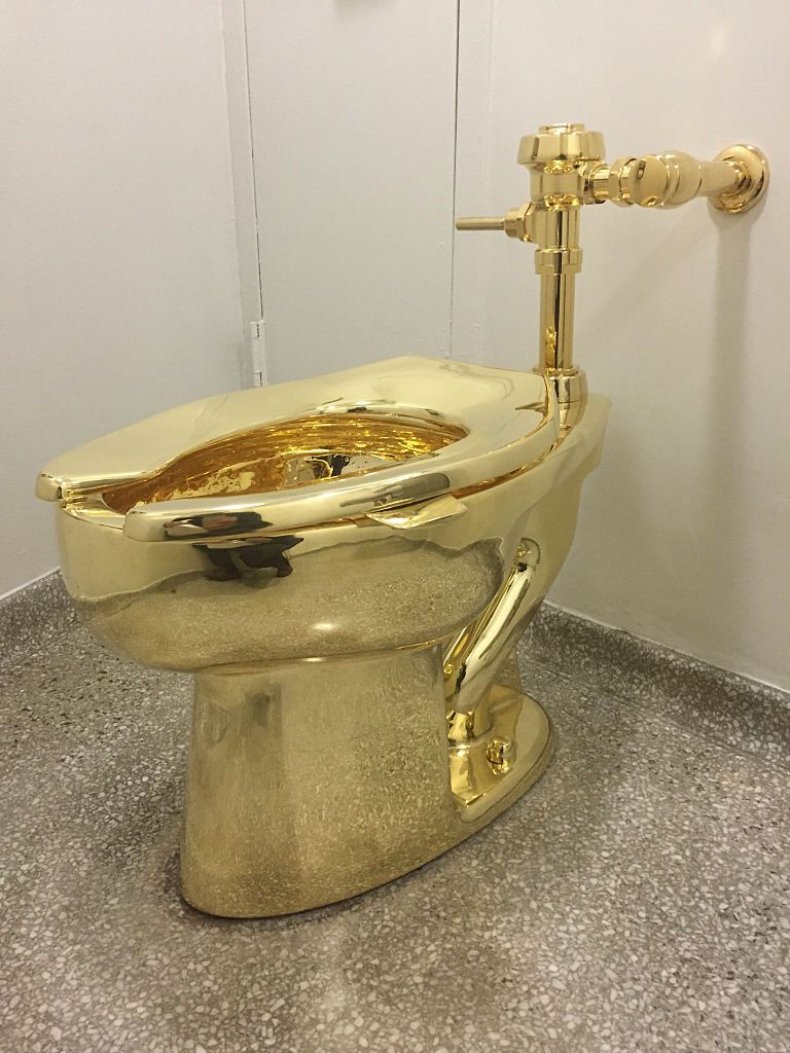 The artist, Maurizio Cattelan, "would like to offer it to the White House for a long-term loan," Spector continued. "It is, of course, extremely valuable and somewhat fragile, but we would provide all the instructions for its installation and care." The e-mail also included a photograph of the shiny yellow waste dispensary.
A Guggenheim spokeswoman confirmed the exchange to the Post.
The value of the toilet is unknown, but it is estimated to have cost more than $1 million to build.
The White House has yet to accept the offer and did not respond a request from the newspaper. An inquiry from Newsweek was not immediately returned.
The toilet, which was protected by a uniformed security guard during its time in New York, could better suit the president's taste. He is known to have a penchant for the precious metal, installing gold-plated fixtures throughout his properties. And it could ramp up the excitement for visitors, who are already taken on tours the White House's bathrooms by Trump.
White House decorators had instead hoped to display Van Gogh's 1888 painting Landscape With Snow, but Spector reportedly told them that it is "prohibited from travel except for the rarest of occasions" and was on its way to be exhibited in the Guggenheim's museum in Spain anyway.
It's not unusual for the White House to borrow major works of art to decorate the president's home and workplace. The Kennedys displayed Eugene Delacroix painting The Smoker and the Obamas showed off works by Mark Rothko and Jasper Johns.