Donald Trump 2020 Campaign: Democrats Want to 'Seize the Power They Have Zero Chance at Winning Legitimately'
President Donald Trump's 2020 campaign issued a statement claiming Democrats in Congress were trying to "topple the will of the American people" by investigating the president's alleged abuses of power.
"These desperate Democrats know they cannot beat President Trump in 2020, so instead they have embarked on a disgraceful witch hunt with one singular aim: topple the will of the American people and seize the power that they have zero chance at winning legitimately," said Kayleigh McEnany, Trump 2020 press secretary, in a statement, The Hill reported.
House Democrats have launched multiple investigations into Trump, his businesses, financial deals, family and allies running parallel with special counsel Robert Mueller's investigation, which the president has also dismissed as a "witch hunt."
On Monday, the House Judiciary Committee requested Trump-related documents from 81 individuals and organizations, and announced it was opening another investigation into "allegations of corruption, obstruction and abuses of power" around the president.
Chairman Jerrold Nadler, a New York Democrat, said in a statement that Trump had "evaded accountability for his near-daily attacks on our basic legal, ethical and constitutional rules and norms. Investigating these threats to the rule of law is an obligation of Congress and a core function of the House Judiciary Committee."
Nadler said his committee had requested the documents, which were already shared with Mueller's team, "in order to begin building the public record" amid concerns that Justice Department officials "may conceal the work of the special counsel's investigation."
Last week, Representative Maxine Waters, a California Democrat who chairs the House Committee on Financial Services, said she wanted to explore the president's defunct non-profit, the Trump Foundation, over suspicions of tax evasion.
The Trump Foundation was already under investigation by the New York attorney general, which also ordered that it be closed down.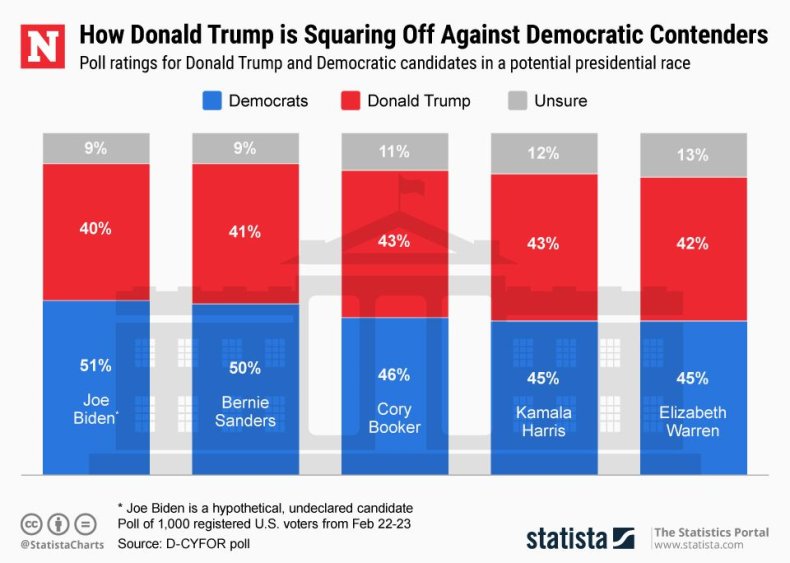 After the latest testimony before Congress by Michael Cohen, Trump's former lawyer and fixer, Waters wanted her own committee to look more deeply into the foundation.
"I think there's more than we know about at this time," said Waters, Politico reported. "I think that's an area that should be looked at, because I think the foundation has been used by him to avoid paying taxes on money he's earned."
Waters, who is leading a campaign to impeach Trump, also said she received a letter "from somebody who told me about a situation that they want to talk with me more about." Her committee is already investigating Trump's finances.
Mueller's investigation, which is focused on Russia's interference in the 2016 election and its possible connections to the Trump campaign, is reportedly nearing its conclusion. It has indicted and convicted several of those formerly close to Trump, including Cohen and his ex-campaign manager Paul Manafort.
The special counsel is also looking into whether the president's actions, such as tweeting about the investigation's witnesses and firing the former FBI Director James Comey, amount to obstruction of justice.
House Speaker Nancy Pelosi, a California Democrat, did not immediately respond to a request for comment.