Republican Donors Concerned Donald Trump Campaign Lacks Plan for 2020, Hasn't Learned Midterms Lessons: Report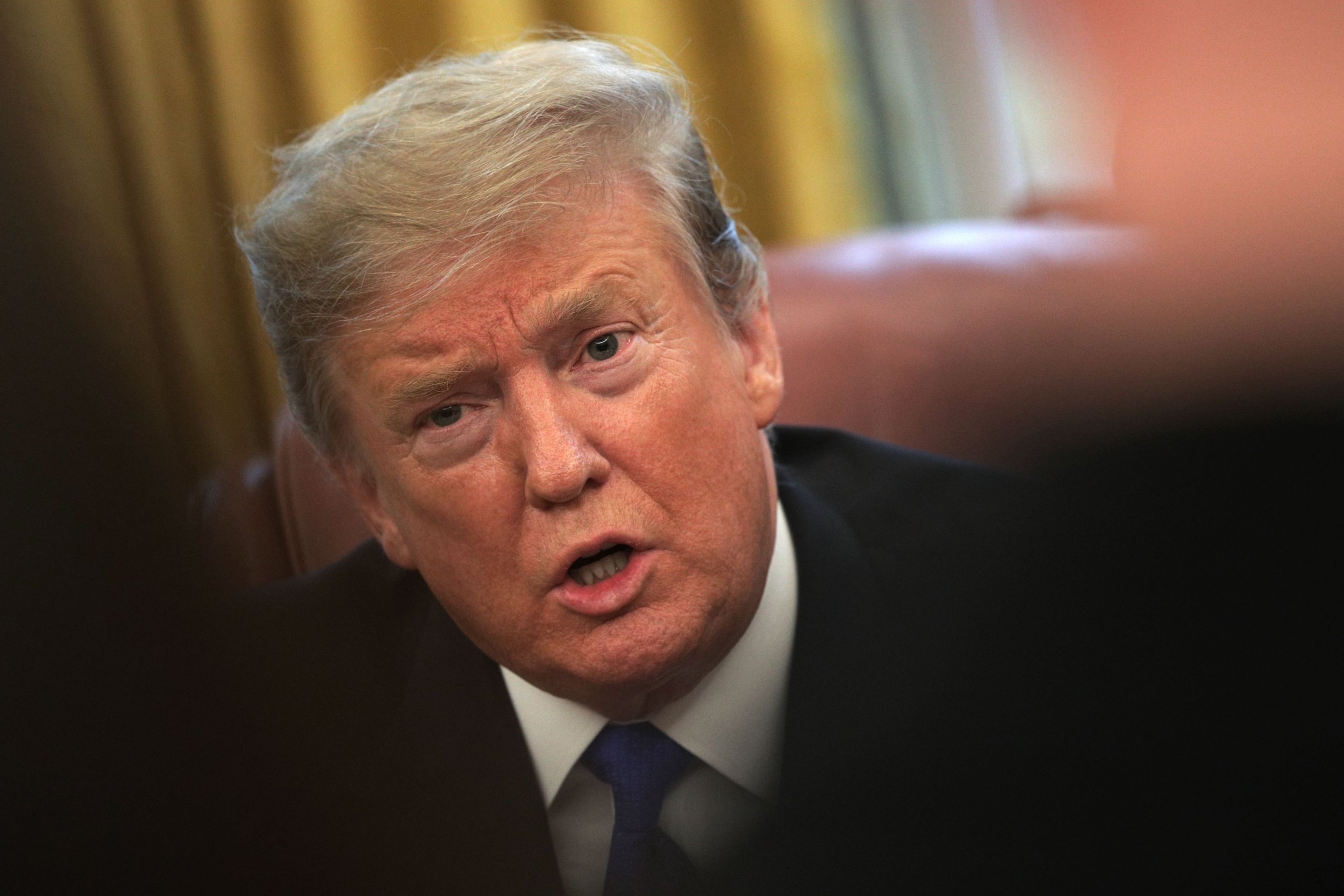 Republican donors are reportedly worried about President Donald Trump's campaign strategy for the 2020 election, with most of the focus on the notion that there doesn't seem to be much of a plan at all.
Politico reported on Monday that some major donors had expressed doubts about Trump's ability to win the Midwest states that helped deliver the 2016 election election to him. The outlet also noted that there were concerns about whether the president's fundraising apparatus was "up to the task" and whether Trump could stay on message, given his penchant for often going his own way.
"We took a shellacking in the midterms," in which Democrats took back control of the House, Dan Eberhart, a major Republican donor, told Politico. "Donors are concerned that the Trump re-elect might draw the wrong conclusions from the Republicans' defeat in the 2018 midterms and are stressing to administration sources and the nascent campaign that a more inclusive...strategy is needed" to win voters outside Trump's base.
While some have speculated that Trump might not even run in 2020—perhaps returning to The Trump Organization—all indications point to his running. Former White House chief strategist Steve Bannon said that he had "zero" doubt that Trump would run in 2020.
"I happen to think now, the president is going to run again in 2020 and I think he'll win. I think he'll win bigger than he won in 2016," Bannon said in a Face the Nation interview that aired on CBS on Sunday.
Trump's approval rating currently hovers somewhere in the low 40s, signaling that he is not especially popular. But at the moment oddsmakers have him as the clear favorite, which might make sense, according to BetoOnline, considering it's unlikely he'll have to fight off a serious primary challenger. Still, those in the GOP are nervous about Trump repeating the failed midterm strategy that relied on speaking mostly to his base, according to Politico.
"There's a lot of anxiety," an unnamed "longtime Republican donor and friend of Trump" told the outlet. "There isn't a lot of confidence...among the donor group, the broader Republican group important to the re-election."