Donald Trump Announces Rallies Will Be Cancelled Due to Coronavirus Concerns
The White House announced Wednesday that President Donald Trump would be suspending upcoming rallies in light of the ongoing COVID-19 coronavirus pandemic.
Trump had planned to travel to Nevada and Colorado for campaign events later in the week. No other rallies are currently scheduled. The move follows an announcement by the campaign of former Vice President Joe Biden, saying they would be cancelling in-person campaign gatherings in favor of "virtual events." Senator Bernie Sanders has also cancelled events due to the virus.
"Out of an abundance of caution from the Coronavirus outbreak, the President has decided to cancel his upcoming events in Colorado and Nevada," said White House Press Secretary Stephanie Grisham in a statement.
The coronavirus crisis officially escalated earlier on Wednesday when the World Health Organization declared it a global pandemic, with cases currently numbering more than 126,000, including over 4,600 deaths and around 68,000 recoveries.
A series of dramatic developments concerning coronavirus piled up on Wednesday evening. With more than 1,300 U.S. cases detected, Trump announced a 30-day ban on travel from Europe, where cases of the virus have continued to surge.
The NBA indefinitely suspended operations Wednesday evening over fears of the virus, while at least some NCAA basketball events are expected to take place without any spectators.
Famous names and faces were also added to the list of those infected with the virus, with actor Tom Hanks announcing that he and his wife Rita Wilson were diagnosed during a visit to Australia.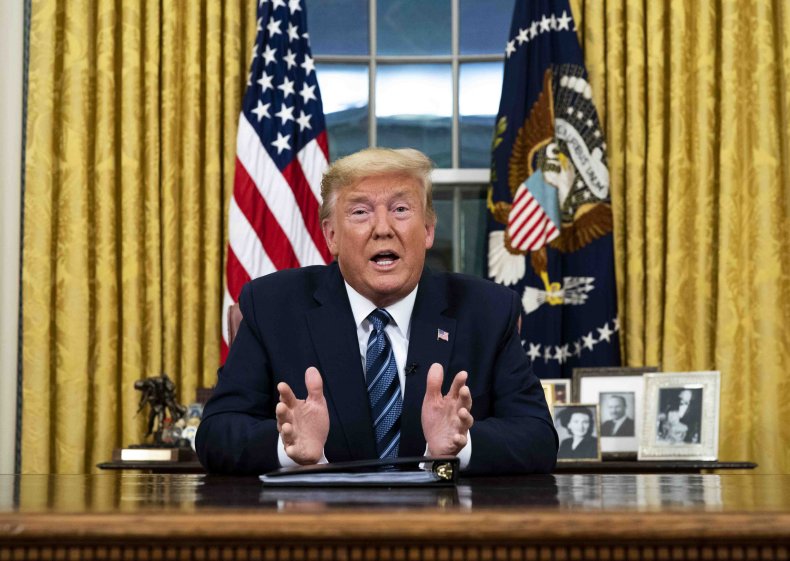 Biden and Sanders both cancelled campaign events in Ohio on Tuesday. The former vice president added cancellations for events planned in Illinois and Florida after holding discussions with health officials on Wednesday.
"As a result of those conversations and at the request of elected officials in Illinois and Florida, we will no longer hold large crowd events on Friday and Monday in those states," a statement from the campaign explained. "Tomorrow, Vice President Biden will deliver remarks on the coronavirus pandemic, Friday's and Monday's events will become virtual events."
Hours before the Trump rallies were cancelled, campaign spokeswoman Kayleigh McEnany said that the rallies would continue, telling Fox Business host Stuart Varney that the media were trying to keep Trump away from supporters while Biden was attempting to "hide" by cancelling his events.
"Joe Biden is looking for an excuse to get off the campaign trail, and let me just add, the media's best hope is for Donald Trump to suspend his rallies," said McEnany. "Joe Biden, we're certainly not going to follow his lead as he tries to hide from the American people."
Trump had previously claimed that Democrats and the media were using coronavirus as a plot to damage him politically, insisting that the economy was "starting to look very good" as markets plummeted and calling the crisis a "hoax."
Newsweek reached out to the Trump campaign for comment but did not receive a response in time for publication.