Donald Trump Disliked by Most Americans, Both as a Person and a Leader, as Approval Rating, Favorability Sink
Most folks in the U.S. aren't fans of Donald Trump, either as a person or as the leader of the country, a new poll released on Monday has shown.
The survey from ABC News/Washington Post, conducted by Langer Research Associates, found that just 32 percent of Americans viewed Trump favorably. Fifty-nine percent viewed him unfavorably. Even some of the people typically thought of as Trump's core supporters don't really like him. Twenty-nine percent of evangelicals, 24 percent of "strong conservatives" and 22 percent of Republicans had an unfavorable view of the president, according to the survey.
Trump's 32 percent favorability rating overall is dismal, even for a president who has been unpopular during his entire tenure in office. It is just 2 percentage points higher than the lowest figure registered by former President Bill Clinton, which came amid his sex scandal and impeachment proceedings.
What's more, at that time Clinton's job approval was 64 percent. Trump has never sniffed an approval rating that high. The ABC News/Washington Post survey pegged his approval rating at just 37 percent on Friday.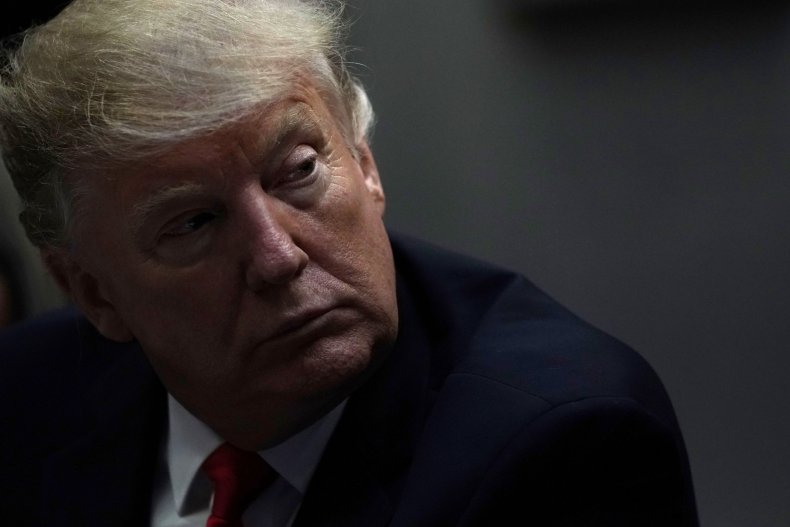 Trump sparked the longest-ever U.S. government shutdown over his demand for border wall funding, only to reopen the government more than a month later without any funding. The move seemed to do a number on his approval rating. On Monday morning, FiveThirtyEight's approval rating tracker—which aggregates public surveys, adjusting for each poll's quality, recency, sample size and partisan lean—pegged Trump's average approval at just 39.4 percent. A little more than a month ago, that figure hovered around 42 percent.
Trump himself has hinted there's a good chance of another shutdown when the three-week continuing resolution runs out. "I personally think it's less than 50-50," Trump said in an interview with The Wall Street Journal published Sunday.
Democratic lawmakers have signaled they'd be willing to spend on border security, but not on the wall Trump repeatedly promised on the campaign trail.
The poll from ABC News/Washington Post suggested that Americans might not have much faith that Trump will figure out how to fix the problem. Almost half of Americans—48 percent—said they had no confidence "at all" in the president.