Donald Trump's Approval Rating Is Far Lower Than Obama's Was, but He's Not the Least Popular President Ever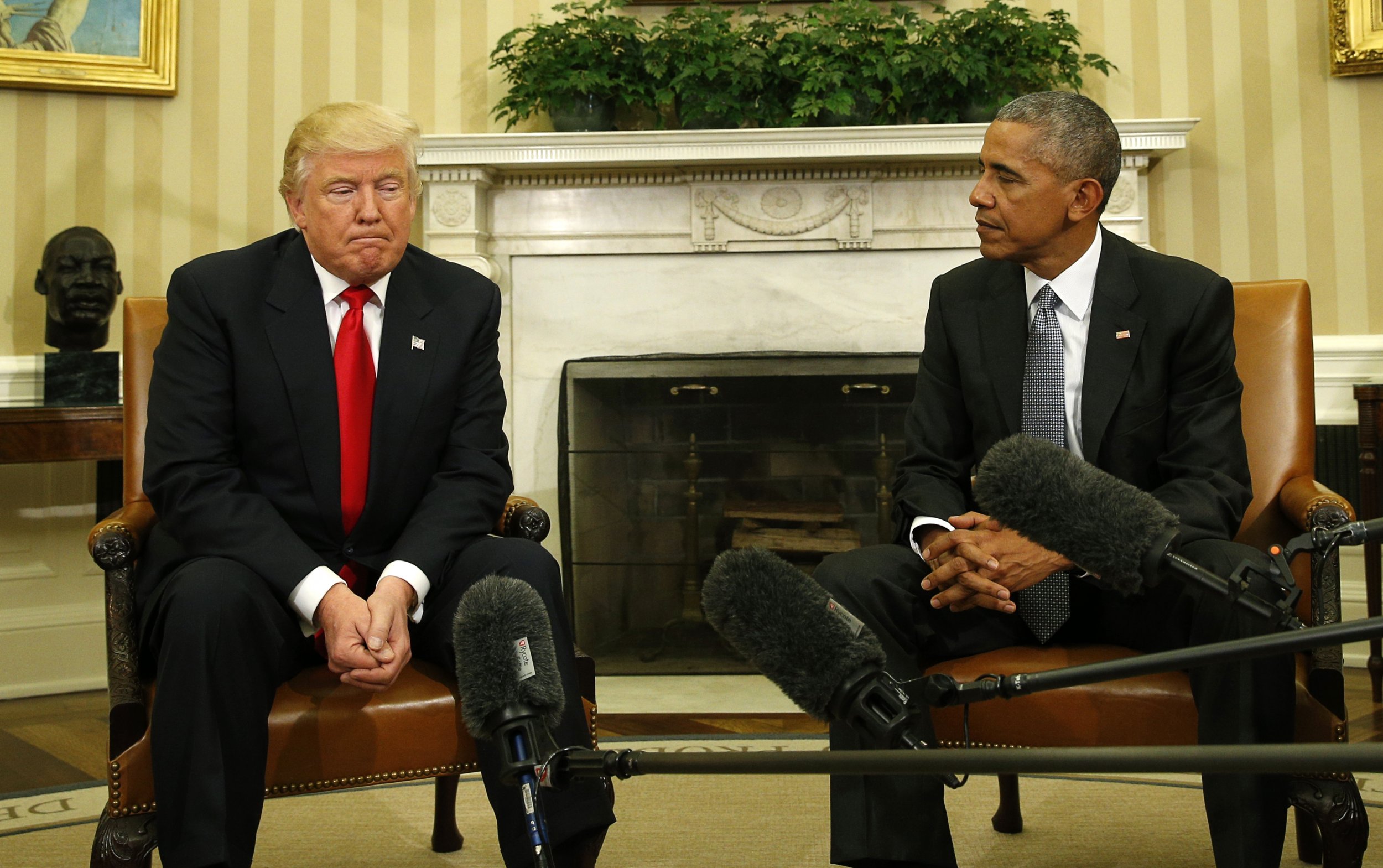 President Donald Trump actually saw a bit of a rise in popularity in the most recent Gallup survey released over the holiday weekend. His approval rating hit 38 percent in the tracking poll, up from 34 percent at the end of the week, which tied the former reality TV star's all-time low. Disapproval stood at 56 percent in the most recent Gallup poll, a solid improvement from 61 percent last Friday.
It's worth noting, however, that despite the modest improvements, Trump remains remarkably unpopular. The president was criticized by some for his response to Hurricane Harvey—he didn't visit with victims during his initial stop in Texas, instead choosing to praise crowd sizes and the response, but not offering condolences to those who suffered in the storm that killed dozens of Americans—and his approval rating appeared to suffer in the immediate wake of the storm.
Most presidents would have very little to celebrate if their approval rating was 38 percent. At about the same point in his first term, for instance, former President Barack Obama boasted an approval rating of 53 percent in the Gallup poll. That's a full 15 percentage points higher than Trump's. Obama's disapproval was 40 percent at about this point in September 2009—or 16 percentage points better than where Trump stands now.
Presidents are typically afforded by the American people a bit of a grace period toward the start of their first terms, something Trump has seemingly squandered. Still, Trump has a long way to go before breaking any record lows in the approval department. Former President George W. Bush sank as low as 25 percent, for instance, but that took nearly eight years, two unpopular wars and a hobbled economy.
But Trump can take solace knowing that, at least for the time being, he's no longer the least popular president in the history of modern polling at this point in a first term. Trump this week nudged his way above former President Gerald Ford, according to the tracker from data-focused website FiveThirtyEight, which has been calculating Trump's average approval rating and weights the figure for each poll's quality, recency, sample size and partisan lean. For a good while, Trump's approval rating was lower than every other president at that point in a first term.
But Tuesday morning, according to FiveThirtyEight, it stood at 37.5 percent, which was just barely better than where former President Gerald Ford stood on Day 228 of his presidency. Ford had an approval rating of 37.4 percent, according to FiveThirtyEight.
So, while Trump still wallows well below Obama—the man Trump whom can't seem to stop talking about or comparing himself with—the president at least rose above Ford. But that could change quickly if a new poll finds poor results for the U.S. leader.