Donald Trump's Latest Approval Rating Shows He Is More Unpopular Than Ever After House Voted on 'Trumpcare'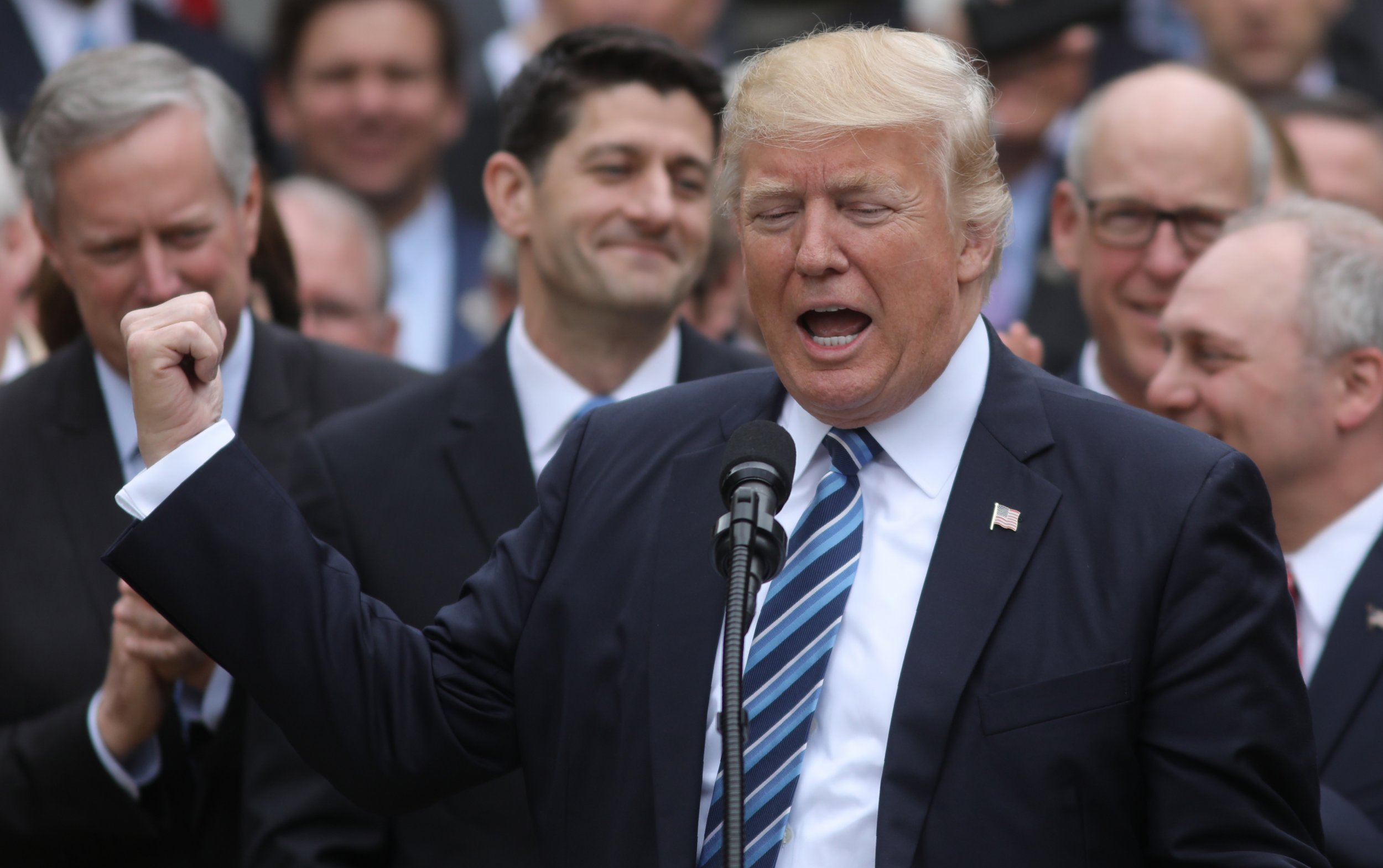 After the American Health Care Act (AHCA)—often called "Trumpcare"—passed through the House of Representatives, President Donald Trump celebrated in the White House's Rose Garden alongside congressional Republicans. It appears that the party could have been premature.
A new poll Wednesday found Trump's approval rating plunged after the GOP pushed the bill through with a 217-213 vote. Just 44 percent of registered voters approve of the job Trump is doing, down four percentage points from the end of April, according to the Morning Consult/Politico poll released Wednesday.
That's the lowest approval rating Morning Consult has measured for Trump. The president's previous low of 46 percent came just after the GOP tabled the first version of the AHCA after legislators realized they didn't have the votes necessary for it to pass the House. Forty-eight percent of voters in the latest survey disapproved of the job Trump was doing.
The polling firm noted in the survey that the AHCA "could come with political ramifications." Approval of the bill among voters has fallen to just 38 percent while the bill it's walking back—the Affordable Care Act, otherwise known as Obamacare—registered support from half the country. The survey interviewed 1,996 registered voters online from May 4 through May 6 and had a margin of error of plus or minus two percentage points.
The Morning Consult poll showed a drop in support for Trump, while other recent surveys from Gallup and IBD/TIPP showed the president mostly holding steady. Still the polls found his approval rating stood at 42 percent and 39 percent, respectively. Most firms have Trump's rating hovering around the low 40s and the FiveThirtyEight weighted average had it pegged at 41.9 percent Wednesday morning.
That's quite low compared with the president's predecessors. At about this time in his first term, for instance, former President Barack Obama had an approval rating of 66 percent.