Donald Trump's Approval Rating Holds Relatively Flat at Historically Low Level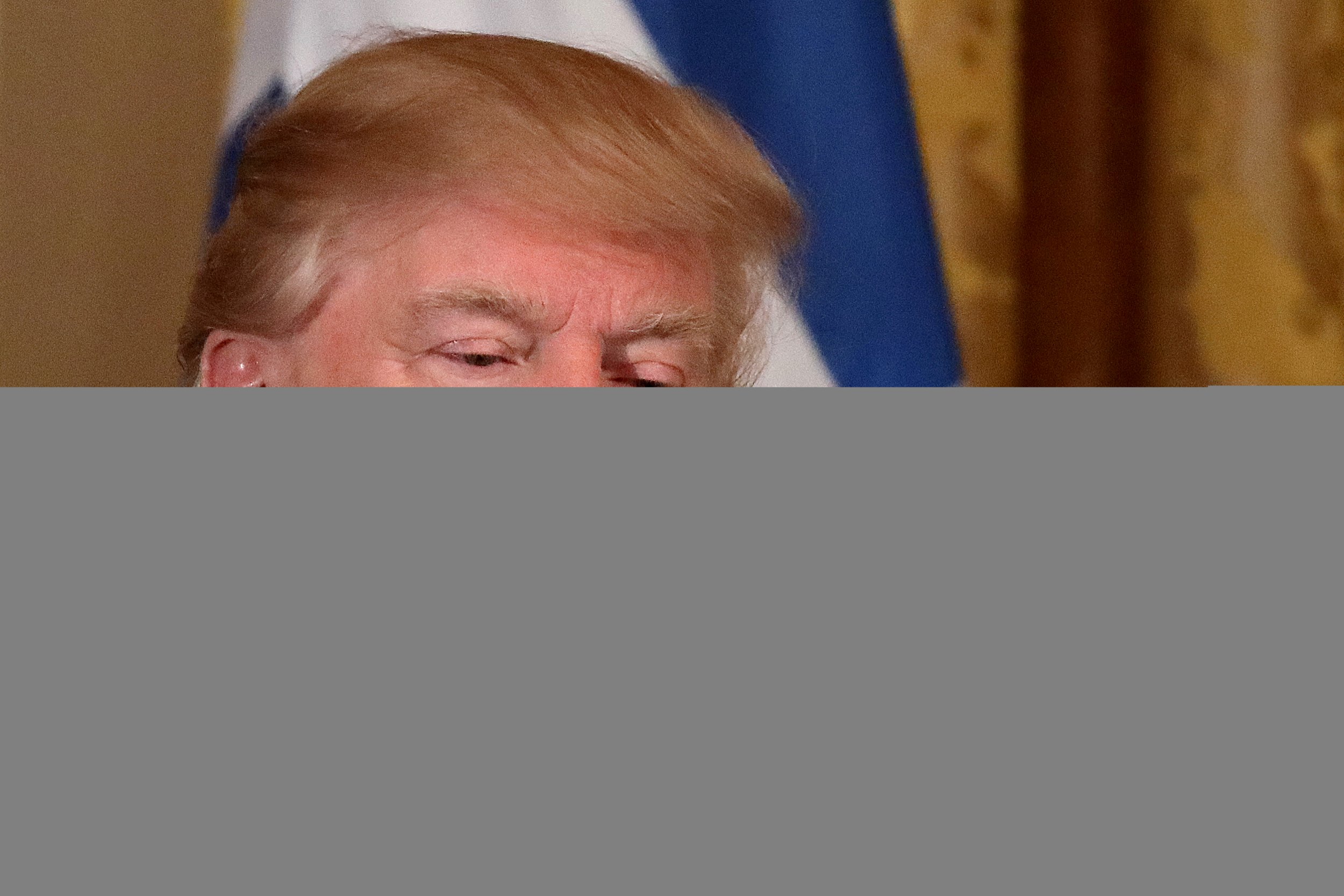 Americans seem to be pretty much settled in their opinions about President Donald Trump, according to the most recent polls Monday. Most surveys have his approval rating hovering around 40 percent.
Gallup pegged Trump's approval rating at 42 percent in its latest survey released Monday, unchanged from where it stood this time last week but up 2 percentage points from where it was over the weekend. Gallup said 53 percent of respondents disapproved of Trump. The tracking poll surveyed 1,500 people through telephone interviews, with a margin of error of plus or minus 3 percentage points. It calculates approval for each day, with a three-day rolling average.
The most recent survey from Investor's Business Daily/TechnoMetrica Market Intelligence (IBD/TIPP), meanwhile, put Trump's approval at just 39 percent. But the survey released Monday actually marked a significant uptick from the prior IBD/TIPP poll last month, which had support for Trump at just 34 percent. The company cited the president's decisions regarding North Korea and the confirmation of Supreme Court Justice Neil Gorsuch as potential reasons for his approval rating rise.
"The president's recent achievements in foreign affairs have bolstered Americans' view of President Trump as a strong leader," Raghavan Mayur, president of TechnoMetrica Market Intelligence, said in a statement. "For instance, the airstrike against the Syrian airbase, along with Trump's handling of the situation with North Korea, have created within the public a renewed and positive sense of American leadership in the world. Also, Americans are encouraged by a number of Trump's domestic initiatives, such as his tax reform plan, his focus on job creation and the confirmation of Justice Neil Gorsuch to the Supreme Court."
IBD/TIPP polled 904 Americans from April 28 to May 4. Its survey had a margin of error of plus or minus 3.3 percentage points.
The data-focused website FiveThirtyEight, which calculates Trump's approval rating using a weighted average, had the president at 42.2 percent approval Monday. That figure has hovered between 40 percent and 42.5 percent since early April.
Overall, Trump's rating appears to have settled in the low 40s, which remains quite low when compared with his predecessors. Barack Obama had an approval rating of 66 percent at this point in his first term, while George W. Bush stood at 53 percent and Bill Clinton was relatively close to Trump, at 45 percent.