Donald Trump's Latest Approval Ratings Plunged, Republicans Flee the President Amid Russia Controversies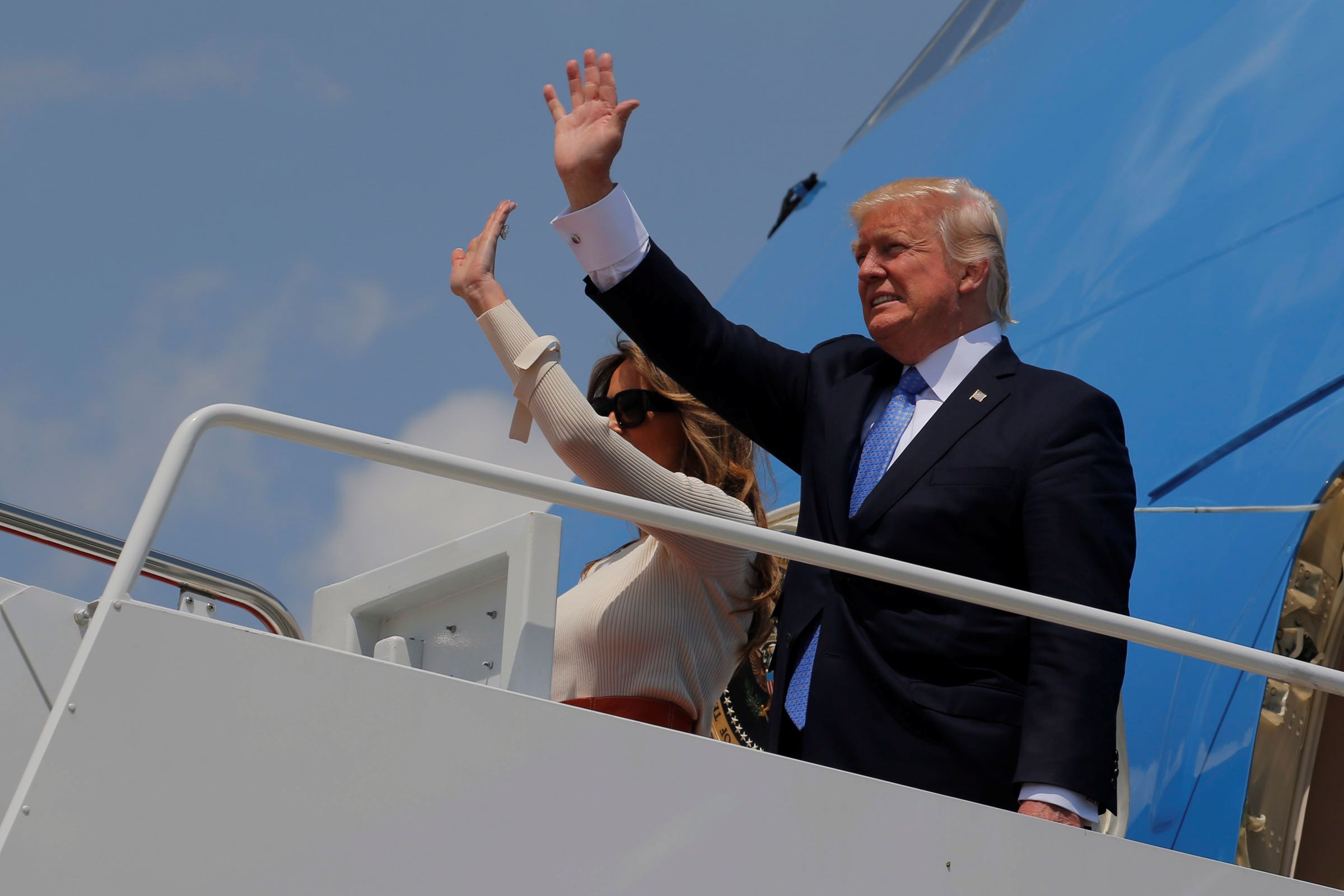 President Donald Trump's approval rating has never really been stellar since he took office, but it dipped to an especially low level this week, according to a new poll released Friday.
The latest survey from Reuters/Ipsos found only 38 percent of adults approved of the president. Fifty-six percent disapproved while 6 percent had "mixed feelings." Perhaps more troubling for the Trump administration: the president appeared to be losing support from his own party. In just one week Republicans who disapproved of Trump rose 7 percentage points from 16 percent to 23 percent.
"Americans appear to have soured on Trump after a tumultuous week in the White House during which the president fought back a steady drumbeat of critical news reports that ramped up concerns about his administration's ties to Russia," wrote Chris Kahn, Reuters' polling editor, in a write-up on the survey.
The week was full of bombshell reports. Early in the week the Washington Post first reported that Trump revealed highly classified intelligence to Russian officials in the Oval Office. The New York Times also reported that fired FBI Director James Comey had written memos that alleged Trump urged him to end an investigation into former National Security Adviser Michael Flynn. Soon after the Justice Department appointed a special counsel to investigate Trump's potential ties to Russia, which intelligence agencies determined meddled in the 2016 election
The poll was conducted from May 15 through May 18 as these stories broke. It interviewed 1,971 adults online with a margin of error of plus or minus 3 percentage points for the entire sample and plus or minus 4 percentage points for the political party subgroups. Trump's approval rating is already at a historical low for a president this early in their first term, but the end of the week—after the Reuters/Ipsos poll had finished its surveying—brought even more tumult for the White House.
The New York Times reported Friday, citing an official document circulated by the administration, that Trump told Russian officials that firing "nut job" former FBI Director James Comey took off "great pressure" he was feeling "because of Russia." The Washington Post then reported, citing anonymous sources, that the investigation into Trump's potential ties to Russia now included a White House official as a significant person of interest.
Trump's approval rating has been moving downward for most of May. In the beginning of the month the weighted average from data-focused website FiveThirtyEight stood at about 42 percent. Saturday it was 38.8 percent, the lowest average found by FiveThirtyEight for all of Trump's tenure in the White House.