Least Popular President? Donald Trump's Approval Rating Average Falls Below 40 Percent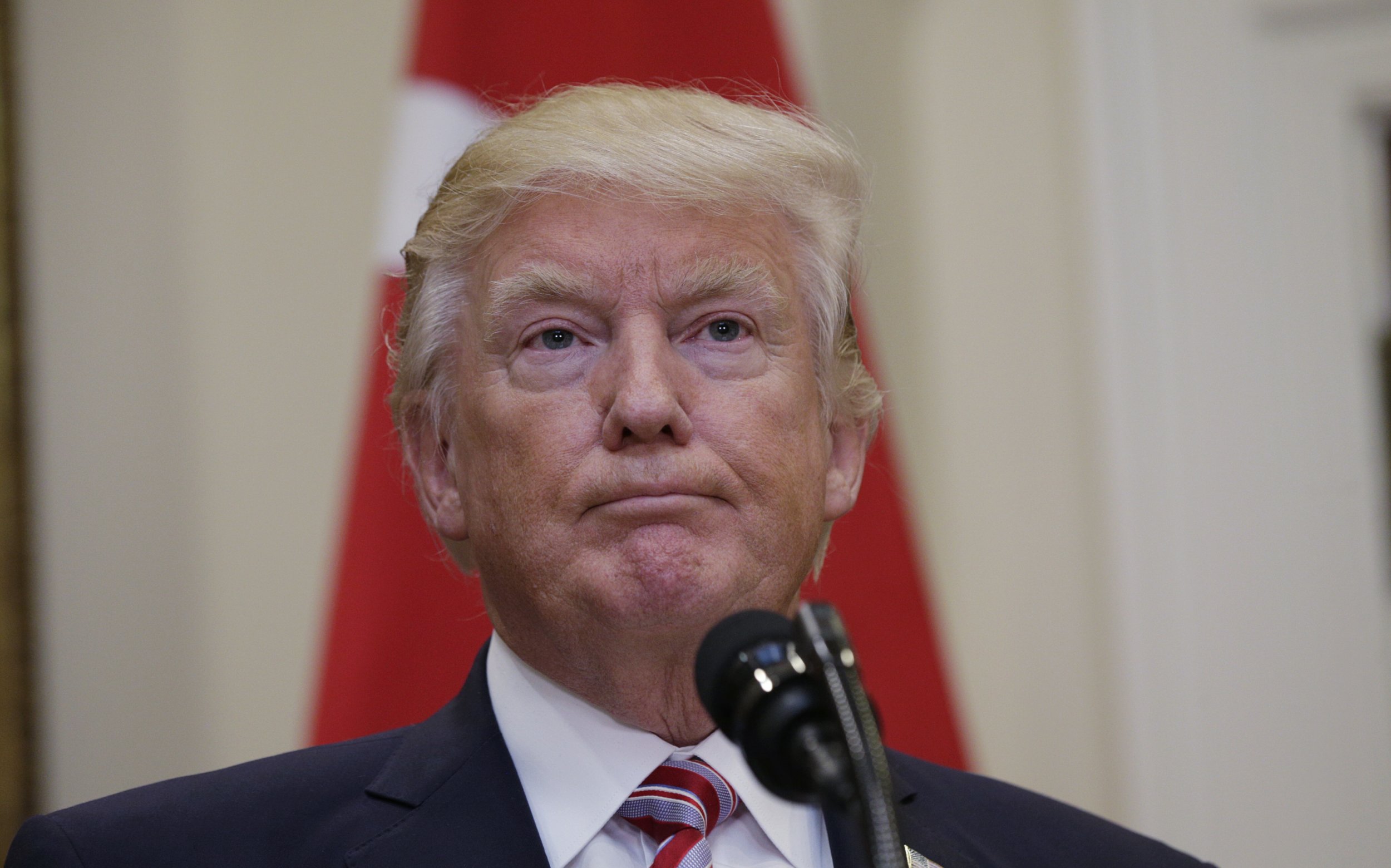 Not much is going right in the White House at the moment. President Donald Trump is embroiled in scandal after scandal, most recently his firing of FBI Director James Comey and reportedly giving up classified intelligence in a meeting with a Russian official in the Oval Office.
And Americans can't help but notice—and form an opinion. Amid the constant headline-grabbing statements and actions, the president's approval rating, which has never really been something to brag about, dropped Tuesday below 40 percent to 39.9 percent, according to the weighted average from data-focused website FiveThirtyEight. That's incredibly close to his low-point of 39.8 percent that the site calculated in early April.
While FiveThirtyEight aggregates a number of public polls into an average figure, the most recent survey Monday from Gallup found Trump's approval rating had fallen all the way to 38 percent with a disapproval of 57 percent. That's near his low-point of 35 percent that Gallup found in late March. The Gallup survey interviewed 1,500 U.S. adults over the telephone and had a margin of error of plus or minus 3 percentage points.
Trump had the lowest approval rating of any president at the 100-day mark in the modern polling era and it has shown little sign of improvement. At this point in their first term, every president dating back to Eisenhower had a better approval rating. Here's where each stood at roughly this point in their first term, according to Gallup figures: President Barack Obama was at 64 percent, President George W. Bush was at 56 percent, President Bill Clinton was at 45 percent, President George H.W. Bush was at 63 percent, President Ronald Reagan was at 68 percent, President Jimmy Carter was at 64 percent, President Gerald Ford was at 42 percent, President Richard Nixon was at 62 percent, President Lyndon Johnson was at 75 percent, President John F. Kennedy was at 75 percent and Eisenhower was at 74 percent.
To be clear, presidents' approval ratings have sunk below where Trump now stands—Obama fell as low as 38 percent, George W. Bush 25 percent, Clinton 37 percent, Reagan 35 percent—but none lost supporters so early in their presidency. A bright spot for Trump: Presidents typically rose from their lowest points. And it seems for Trump there may really only be one way to go.