Donald Trump's Attorney General Nominee Barr's Comments Under Oath Suggest President Obstructed Justice if Cohen Story Is Proven
Updated: 8:43 p.m. ET— The office of special counsel Robert Mueller on Friday night issued a statement in response to a highly publicized report from Buzzfeed News that alleged, citing two unnamed federal law enforcement officials, that President Donald Trump told his former lawyer Michael Cohen to lie under oath.
"BuzzFeed's description of specific statements to the special counsel's office, and characterization of documents and testimony obtained by this office, regarding Michael Cohen's Congressional testimony are not accurate," said Peter Carr, spokesman for the special counsel's office, in a statement to Buzzfeed News.
Buzzfeed's Editor-in-Chief Ben Smith stood by the report and asked for further information from Mueller. Smith tweeted: "In response to the statement tonight from the special counsel's spokesman: We stand by our reporting and the sources who informed it, and we urge the Special Counsel to make clear what he's disputing."
Original Story:
William Barr—the man President Donald Trump nominated for attorney general—said under oath that if a president instructed someone to lie under oath, then the president would have obstructed justice.
In a bombshell article published late Thursday evening, BuzzFeed News reported—citing two federal law enforcement officials—that Donald Trump did exactly that. The outlet reported Trump instructed his longtime lawyer/fixer Michael Cohen to lie to Congress about negotiations over building a Trump Tower in Moscow.
Those facts suggest Trump could face legal troubles should the story from Cohen—who has cooperated with authorities and has been sentenced to three years in prison for various crimes, including lying to Congress—be proven true.
Barr had previously written a memo criticizing Special Counsel Robert Mueller for looking into actions that didn't rise to the level of obstructing justice—but that same memo also laid out that instructing someone to lie under oath did rise to the level of obstruction. And answering questions from both Senator Lindsey Graham, the Republican from South Carolina, and Senator Amy Klobuchar, the Democrat from Minnesota, under oath, Barr confirmed that a president instructing someone to lie under oath would, without a doubt, be obstruction of justice.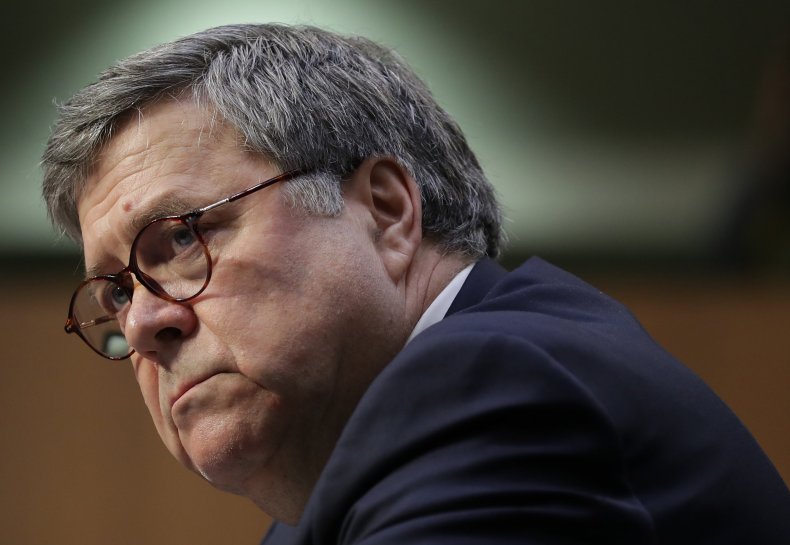 Here's part of the exchange between Klobuchar and Barr:
Klobuchar: "A president persuading a person to commit perjury would be obstruction. Is that right?"

Barr: "Yes... Well, you know, any person who persuades another..."

Klobuchar: "You also said that a president—or any person—convincing a witness to change testimony would be obstruction. Is that right?"

Barr: "Yes."

Klobuchar: "And...you said that a president deliberately impairing the integrity or availability of evidence would be an obstruction. Is that correct?"

Barr: "Yes."
Klobuchar herself reacted to the news on Friday, tweeting: "At AG nominee Barr's confirmation hearing, I asked whether a president directing a witness to commit perjury = obstruction. His response: Yes."
Obstruction of justice would, of course, be a major charge against the president. Some observers have suggested that the allegations are similar to those that sparked impeachmentproceedings for former President Richard Nixon.
But Trump's current lawyer Rudy Giuliani tried to brush the BuzzFeed story aside by casting doubt on Trump's former lawyer. "If you believe Cohen I can get you a great deal on the Brooklyn Bridge," he told The Washington Post late Thursday.