Michael Cohen—former personal attorney and "fixer" to President Donald Trump—said in court on Wednesday that "blind loyalty" to the president led him down a path of darkness.
"Today is one of the most meaningful days of my life. The irony is that today I get my freedom back," Cohen said in the courtroom, via Vice News editor Gabrielle Bluestone. "Blind loyalty to this man led me to choose a path of darkness over light."
Cohen appeared in court on Wednesday for sentencing after he pleaded guilty to multiple crimes, including lying to Congress. He was sentenced to 36 months in prison.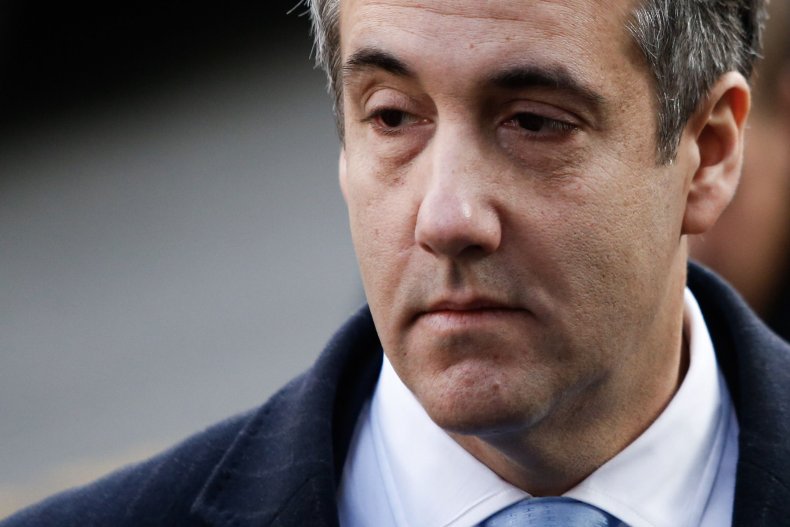 Cohen said he felt like his job was to clean up after Trump.
"Recently the president tweeted a statement calling me weak and it was correct but for a much different reason than he was implying," Cohen said, via CNN's Abby Phillip. "It was because time and time again, I felt it was my duty to cover up his dirty deeds"
The president previously called Cohen "a weak person" who was just angling for a reduced sentence.
After recent court documents this week revealed allegations that Trump had directed Cohen to commit two campaign finance violations, which Cohen had pleaded guilty to, the president tweeted angrily about his former lawyer and the apparent lack of a "smocking gun."
"'Democrats can't find a Smocking Gun tying the Trump campaign to Russia after James Comey's testimony. No Smocking Gun...No Collusion.' @FoxNews That's because there was NO COLLUSION," Trump posted in a series of tweets. "So now the Dems go to a simple private transaction, wrongly call it a campaign contribution,.......which it was not (but even if it was, it is only a CIVIL CASE, like Obama's - but it was done correctly by a lawyer and there would not even be a fine. Lawyer's liability if he made a mistake, not me). Cohen just trying to get his sentence reduced. WITCH HUNT!"