Donald Trump Backing Don Jr. or Ivanka for 2024 Is Fine by Republicans—but They Prefer Mike Pence
A majority of Republican voters would support Donald Trump backing one of his children to run for the presidency, polling suggests; though more would like Vice President Mike Pence as the 2024 pick.
Speculation has mounted about Trump making a run of his own at the next presidential election, though he has still not given up his 2020 fight—persisting with claims, despite lacking evidence, that widespread fraud and irregularities assisted Joe Biden's success.
While he is being looked to as a continuing figurehead, talk of one if his children, namely Donald Trump Jr. or Ivanka Trump, taking a shot for the highest office has increased.
Though polling suggests many Republicans would prefer Trump to carry on, the notion of one of his children taking up the Trumpism mantle is seemingly not opposed by all.
In a Seven Letter Insight poll of 1,500 voters in 2020, surveyed November 10-19, more than half (52 percent) of respondents who identified as Republicans said they would support Trump endorsing one of his children for president in 2024.
However, a greater proportion (66 percent) said they would support Donald Trump running again in four years.
While the notion of a Trump Jr. or Ivanka run could muster some backing, surveys have indicated that Vice President Pence is a more popular pick than either of them.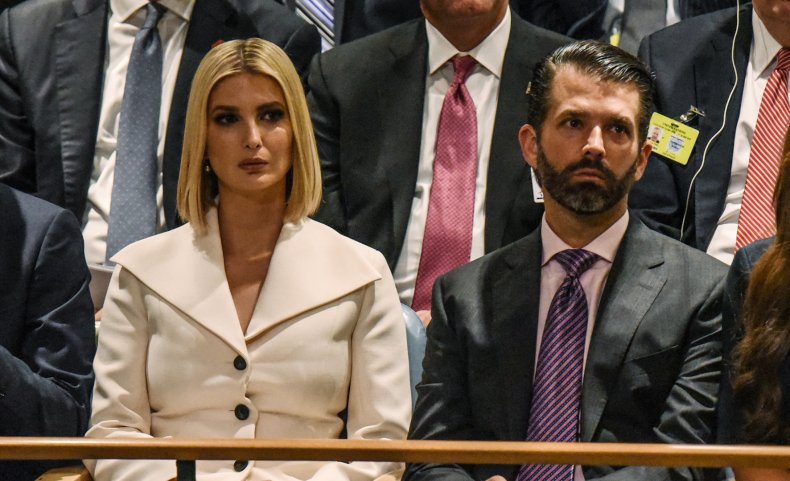 Respondents for the poll were asked who they would most likely back at the next presidential election, with Trump himself coming out on top among Republicans.
He was followed by Pence, with Trump Jr. in third.
Ivanka was the seventh favoured pick, behind Sen. Ted Cruz (R-TX), former South Carolina Gov. Nikki Haley and Sen. Marco Rubio (R-FL).
In Echelon Insights polling, 465 Republican or GOP-leaning voters were given a list of potential candidates and asked who they would consider supporting. Trump came out on top, with 52 percent saying they would back him. He was followed again by Pence, with 45 percent open to getting behind a potential run from the VP.
Cruz came in third with 32 percent then Trump Jr. in fourth with 22 percent.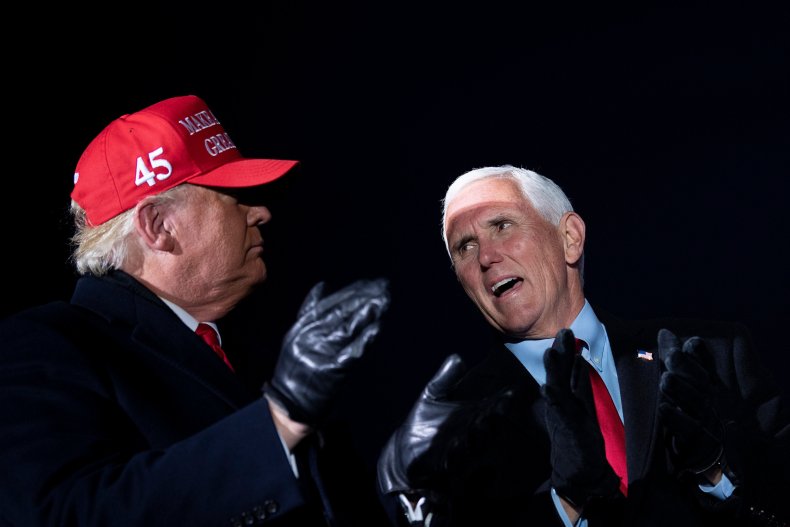 Trump was asked whether Pence would have his "automatic endorsement", during an interview on Fox & Friends in June 2019
He declined to say he would at the time, commenting on the pair running together again.
"Well, it's far too, look—I love Mike, we are running again, but you're talking about a long time, so you can't put me in that position," he said.
"But I certainly would give it very strong consideration. He's a very, very outstanding person."
Pence has been tipped to try for a run in 2024, though has not explicitly said he plans to do so.
Newsweek has contacted the Trump campaign for comment on who the president might back in 2024, should he not be running himself.