Donald Trump Bashes 'Continuing Political Persecution' After Supreme Court Tax Ruling
The Supreme Court will allow a grand jury to see former President Donald Trump's tax documents, a move Trump sees as allowing for his continual "political persecution."
On Monday, the Supreme Court denied Trump's request to block a lower court ruling requiring his accounting firm to comply with a subpoena and turn materials over to a grand jury. The documents are part of Manhattan District Attorney Cyrus Vance's criminal investigation into Trump.
"The Supreme Court never should have let this 'fishing expedition' happen, but they did," Trump said in a statement. "The new phenomenon of 'headhunting' prosecutors and AGs—who try to take down their political opponents using the law as a weapon—is a threat to the very foundation of our liberty."
Vance has been seeking more than eight years of Trump's tax records since 2019 and his office said it would be free to enforce the subpoena if the court ruled in their favor. Mazars, the accounting firm Trump used, said it would comply with a subpoena and after the Supreme Court issued its decision, Vance said that "the work continues."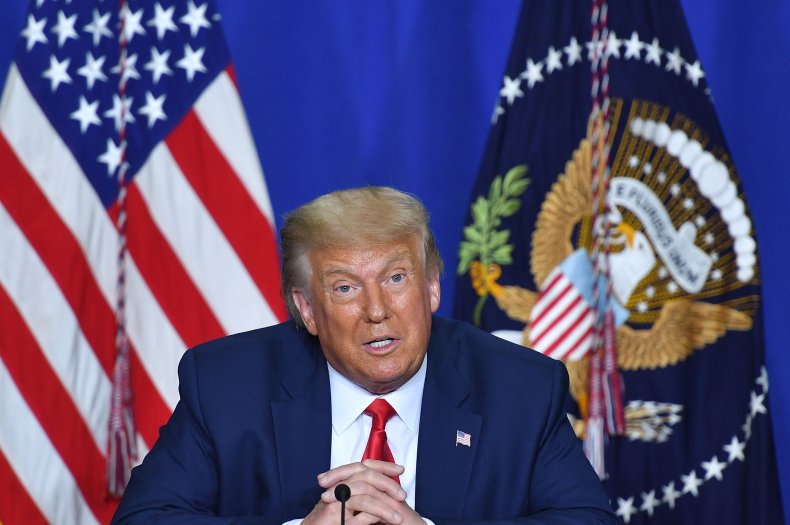 It's customary for presidential candidates to release their tax returns, but Trump denied requests for him to do so, saying he was under audit or that he would potentially release them after he left office. Leaked documents to The New York Times gave the public some insight into Trump's taxes and the president's son, Donald Trump Jr. criticized Vance's continued push on the basis that they couldn't learn anything they don't already know.
Also noting that it's a continuation of the "political persecution" of his father, Trump Jr. said in a video posted on Rumble that it's more reminiscent of the judicial system in China than America.
"The political persecution of my father continues on," Trump Jr. said. "This doesn't reek of the American justice system. This sounds like China, where you can politically persecute your enemies."
Both Trumps criticized the investigation for being steeped in politics and Trump Jr. said it won't end "as long as you have partisan hacks who don't have consequences for going after you." Even without a legal victory, Trump Jr. said prosecutors are victorious because of the financial costs associated with fighting it out in court.
Despite it being a continuation of the "greatest political witch hunt in the history" of the United States, Trump vowed to "fight on" and said, "we will win."