Donald Trump Blames China for North Korea's Failure to Denuclearize, Beijing Slams President's 'Irresponsible and Absurd Logic'
President Donald Trump has blamed China for stalled negotiations with North Korea over denuclearization, suggesting that Beijing is undermining efforts to convince Pyongyang to give up its nuclear weapons by doing business with the country.
The U.S. relationship with China has deteriorated recently as Washington and Beijing have entered a trade war, implementing retaliatory tariffs against one another worth billions of dollars. A statement from the White House released Wednesday evening claimed that China is undermining the negotiations with North Korea by continuing to do business with Pyongyang, but it also highlighted Trump's conciliatory position toward North Korea and eagerness to continue talks and make concessions.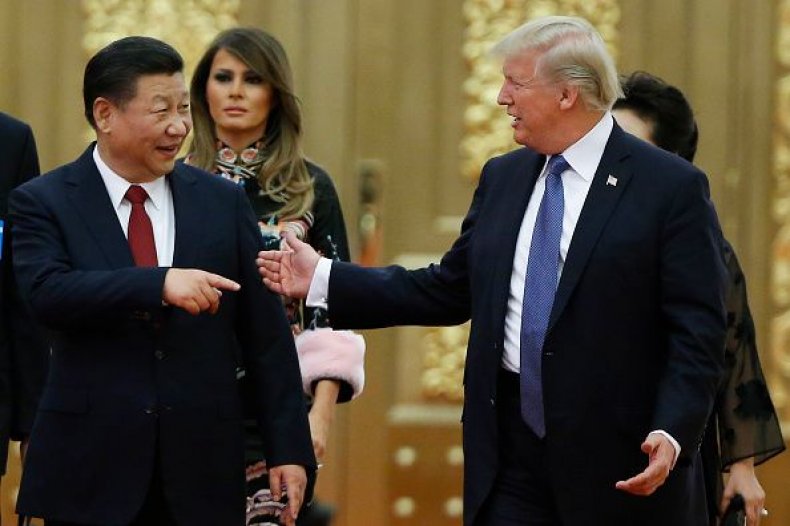 "President Donald J. Trump feels strongly that North Korea is under tremendous pressure from China because of our major trade disputes with the Chinese Government. At the same time, we also know that China is providing North Korea with considerable aid, including money, fuel, fertilizer and various other commodities. This is not helpful!" reads the statement that was also tweeted by Trump.
"Nonetheless, the President believes that his relationship with Kim Jong Un is a very good and warm one, and there is no reason at this time to be spending large amounts of money on joint U.S.-South Korea war games. Besides, the President can instantly start the joint exercises again with South Korea, and Japan, if he so chooses. If he does, they will be far bigger than ever before. As for the U.S.–China trade disputes, and other differences, they will be resolved in time by President Trump and China's great President Xi Jinping. Their relationship and bond remain very strong," the statement continues.
The statement appeared to contradict previous statements from the Defense Department, which claimed that joint military exercises between the U.S. and South Korea would continue in the spring. Trump had suddenly and unexpectedly canceled the joint exercises—which have been held in South Korea for decades—after meeting with Kim in June. The announcement took both South Korea and the Defense Department by surprise.
Wednesday's statement was also made just a week after Trump suddenly canceled a trip by Secretary of State Mike Pompeo, citing a lack of progress in denuclearization talks. The United States has asked North Korea to reveal the precise number of nuclear weapons it has and take concrete steps to get rid of them. So far, it appears that Pyongyang has not taken any steps in that direction.
On Thursday, China responded to Trump's recent statement by criticizing the president's "irresponsible and absurd logic," according to Chinese media.
"A lot of people, like me, feel that the U.S. is first in the world when it comes to twisting the truth, and irresponsible and absurd logic," Chinese Foreign Ministry spokeswoman Hua Chunying told a press briefing. "This logic is not easily understood by all."